Review
ASUS ZenFone Max Pro M1 Review (ZB602KL) – A new way of saying "That's What She Said!"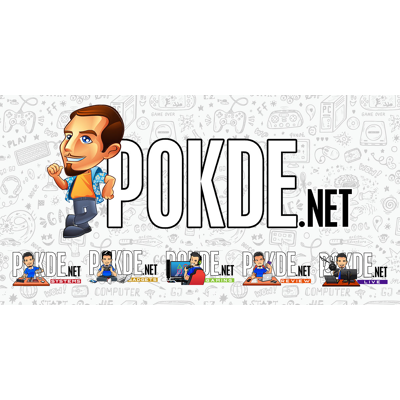 Positives
+ Beautiful FHD+ display with plenty of customisation options
+ Full metal body
+ 5000 mAh battery is definitely ample
+ Qualcomm Snapdragon 636 really delivered
+ Probably the best priced device of the year
Negatives
- No auto brightness option in notification tray
- Memory clearing option is missing
- Multi-task missing the quick kill option
- Lack of quick charging can really become a pain over time
Introduction
ASUS ZenFone series made very powerful headlines when it was first launched in 2014 as it was deemed as one of the most affordable device in its time. A year later, in 2015, ASUS launched their ASUS ZenFone 2 that made plenty of heads turn but timidly, an odd device was introduced; the ASUS ZenFone Max. It didn't had a home of it's own and was not given the generation's "2" coefficient. Being the world's first 5000mAh battery smartphone, the ASUS ZenFone Max surprisingly obtained a very warm welcoming despite being a black sheep of the family.
In fact, the following year, ASUS gave it a home to belong with the 2016's ASUS ZenFone 3 generation, now calling it ASUS ZenFone 3 Max, bearing the coefficient. The Max was getting enough love to even begin spotting a fingerprint sensor in this generation, which was the "in" thing. Subsequently, the following year was the ASUS ZenFone 4 Max's year bringing dual cameras to scene. At this point, the ASUS ZenFone 4 Max was probably the only device that was selling like hot cakes with the ASUS ZenFone 4 being undersold due to its pretty bad pricing. Not that the ASUS ZenFone 4 Max didn't get it's fair share of the backlash, but it survived better than other ZenFone 4 devices.
With success after success, the ASUS ZenFone Max had now matured and become the hottest selling device of the brand. In fact, it became the first ever ZenFone to be upgraded further, given a totally independent line-up of its own, leaving it's elder siblings behind, introducing the ASUS ZenFone Max Plus M1. The M1 moniker now belongs to the ZenFone Max series and following the full view ASUS ZenFone Max Plus M1 that we reviewed previously, now comes the ASUS ZenFone Max Pro M1. With all the greatness that it has brought over the years, what does it have up its sleeve this year?
Note: To those asking about a comparison of the ASUS ZenFone Max Pro M1 vs Xiaomi Redmi Note 5, we will be doing the in-depth comparison test very soon.
Unboxing the ASUS ZenFone Max Pro M1
So we made an unboxing video for your viewing pleasure. The package includes the device, earphones, 5V/2A charger, Micro USB charging cable, sim ejector, manual and documentations. Like most of the new ZenFone devices, this one comes with a protective case (missing in our video but it will be available in the production unit).
Appearance
There is no doubt that the ASUS ZenFone Max Pro M1 design language has been consistent throughout the years. Why would it not be? It's functional, feels great in palms, it just works! This time around, the ASUS ZenFone Max Pro M1 looks pretty similar to its elder sibling, the ASUS ZenFone Max Plus M1, but yet vastly different. But before we dive into the looks, I couldn't help but have a special mention about the packaging.
It certainly reminds you of the Red Bull brand identity. The blue and grey blend separated with the white lining creates a very powerfully vibrant impact, you just can't miss it. Like they say, the toughest designs are usually the simplest. Now let's move on to the device itself.
Pulling out the device from the box, with it turned off, it looks like a black slab full of surprises that its about to unfold. In fact, the only prominent thing that you would see here is the earpiece at the top and the camera next to it. But let's have a close look at this side.
Hidden under the glass are actually the brightness control sensors and a status LED that indicates charging and notifications. This is important to specify and I will unfold more on this later in the User Experience section below. For now, let's peek on the other sides of the device.
The back of the device is somehow "separated" by the metal sheet to give it slight hue outlook. You could notice that there are no antenna lines here which is now a 2017 thingy. At the top left, ASUS has decided to go with a vertical dual camera setup, donning an LED flash under it. Centred to the block at 1/4th of the device sits the fingerprint sensor with the ASUS emblem gracefully sitting under it. It's neat. It's really neat!
Top of the device is is blank with only the secondary microphone enjoying the full spot. Truth be told, I don't really fancy seeing anything trays or buttons on this side of the device but that's just my personal opinion.
The left side of the device spots the Dual SIM + MicroSD tray that I will elaborate later on. You can clearly see the separated metal sheet giving a very nice finishing at this angle.
The bottom of the ASUS ZenFone Max Pro M1 is what I deem complete. The 3.5mm Auxiliary jack is present for your music pleasure, followed by the microphone. ASUS decided to use Micro USB on this low-range device and next to it is the loudspeaker which in itself has something exciting underneath it. More on this later.
Finally, the right facade is where you will find your necessary functional buttons. The volume rocker sits at the top while the power button graces next to it. As we know, ASUS is pretty particular about the little details of the device, so let's give this one a more detailed look.
If you have been an avid fan of ASUS product, the concentric circle design is just as much attention to detail that ASUS puts into their Zen devices. Whether it's the ZenBook, or the ZenFone, this concentric design has almost never managed to escape and it's even present on this under-RM1000 device too. Since the concentric design is not present on the volume rocker, just by gently swiping your finger on either buttons will immediately give you the sensation of which button you are touching.
If you are following this far, I think we can agree that the ASUS ZenFone Max Pro M1 is nothing short of a beautiful piece of hardware. But beauty is meaningless if it's not coupled with a proper hardware under the hood. So let's see what does it carry under all that fluff.
Here's a promotional video:
Specifications
CPU/Chipset:
Qualcomm Snapdragon 636 Octacore 1.80GHz with Kryo 260 architecture, 14nm
GPU:
Qualcomm Adreno 509
RAM:
3GB LPDDR4X
Display:
6.0″, FHD+ (2160×1080) 18:9 Full View IPS display, 1500:1 contrast ratio, 85% NTSC color gamut, 450 nits, 404ppi, 10-points multi-touch
Storage:
32GB eMCP 5.1 (expandable via microSD up to 2TB) + 100GB Google Drive storage upgrade for 1 year
Camera:
Main Rear Camera
13MP f/2.0, PDAF
Single LED flash, 4K video
Second Rear Camera
5MP bokeh camera for depth-of-field
Front Camera
16MP with Softlight LED flash
OS:
Stock Android Oreo 8.1
Connectivity:
Wi-Fi 802.11 b/g/n (2.4 GHz) with Wi-Fi Direct
Bluetooth 5.0 with HID
GSM, WCDMA, FDD-LTE (Bands 1/3/5/7/8/20), TD-LTE (Band 40), VoLTE
SIM:
Dual nanoSIM + Dedicated MicroSD slot
Battery:
5000 mAh (non-removable)
Weight:
180 g
These specifications are not to be fooled around. The Qualcomm Snapdragon 636 is touted to be the best SoC for smartphones this year as it becomes the most widely used CPU across various brands. The biggest highlight this could bring to the ASUS ZenFone Max Pro M1 is definitely the coupling with LPDDR4X RAM which is going to bring some serious improvements compared to its past generations. The Stock Android is not to be confused with AndroidOne program as ASUS decided not to part in Google's program, but at the same time delivering stock UI experience to the users. Lack of ZenUI is definitely going to be missed, but it trades the extra performance juice definitely.
Performance
The Qualcomm Snapdragon 636 clocked at 1.8GHz bears 4 performance cores and 4 power saving cores constructed around 14nm lithography which used to be something that was once hogged by the high-end smartphone devices. If you are just a couple of generations behind, this will be a massive upgrade without burning your pockets, that's for sure.
On Antutu v6, clocking over 93K score puts the ASUS ZenFone Max Pro M1 ahead of its once powerful Snapdragon 65x series CPU which is something brag-worthy! But having just a powerful SoC is not going to cut the deal here.
On the Geekbench, things look even more promising. On single core test, it puts a very competitive fight against most previous generation Snapdragon CPUs but on multi cores test, the Snapdragon 636 definitely reigned supreme with a very close catch up with the Snapdragon 625 powered ASUS ZenFone 3!
Let's put the GPU to test now and see how it fares against the rest. As you can see, the Adreno 509 surely lives up to its prowess putting the ASUS ZenFone Max Pro M1 ahead of the game pretty well. In fact, even the ASUS ZenFone 4 was nothing significant of a rival to the new generation SD636. At this point of time, ES3.1 is becoming more important and the ASUS ZenFone Max Pro M1 is definitely a device that satisfies most OpenGL needs. Gaming on this device should be pretty decent!
Here's a practical and my favourite test – putting the ASUS ZenFone Max Pro M1 to work. It managed to score 5919 which makes it a very practical device for productivity. In fact, it literally beat my current daily driver, the ASUS ZenFone AR which is running on Snapdragon 821! All this while bearing a much wider display! The scores don't lie~
Finally, the test that most of you are actually looking out for if you have your eyes on the ASUS ZenFone Max Pro M1 – the battery test! We put it against most of the 5000 mAh devices and the only device we had that was very slightly above it was the ASUS ZenFone 3 Zoom but that's 2 generations behind and much have changed even in the latest Operating System optimisation now. At 12 hours 33 minutes with full time display on and on-going activity, ASUS was not lying when they said that you can carry this device without worrying about running out of juice – even if you're playing games on it!
User Experience
So how does it feel like using the ASUS ZenFone Max Pro M1? This device is so affordable, you probably would doubt it's capabilities, but let me tell you this, I was given shocks after shocks as I used this device for well over a week. There are drawbacks too, but nothing that hinders the overall experience. Ahead!
The first thing that you can not miss out on is the SIM tray on the ASUS ZenFone Max Pro M1. It comes with a dual-SIM plus Micro SD card slot that supports up to 2TB storage. This is the most handy feature of the device as you no longer have to choose between using a second SIM and more storage. It also holds everything in one tray so you wouldn't giveaway Micro SD card when selling device just because you forgot to remove it. Trust me, this has happened in our realm at Pokde.net :P
Turning on the device, you are introduced with the super crisp 5.99″ display with FHD+ resolution. This is probably the most surprising moment I had ever since using the ASUS ZenFone Max Pro M1. The display is very beautiful! In fact, it doesn't look like this device even belongs in the tier it says it is. Let me give you a clearer view of how beautiful the display is.
Just look at the fonts, icons and the clear rendering. It just couldn't get better than this. This, comes at no surprise though because the ASUS ZenFone Max Pro M1 is the only device in its class that has a 1500:1 contrast ratio. Most rivals would tout a 1000:1 contrast which really brings a very big difference. That's not all, the 450 nits brightness and the 404 ppi pixel density does additional justice in delivering the vivid finishing. The ASUS ZenFone Max Pro M1 provides plenty of customisation to the display and my favourite one is the font size. If you set it to the smallest font, on most devices, the text starts getting jagged, but on the ASUS ZenFone Max Pro M1? I took the image above for your viewing pleasure, you be the judge ;)
There is only one issue that I had with the display though, and it's more of a software problem. Remember I mentioned about the brightness control sensor for adaptive display brightness? I almost thought the ASUS ZenFone Max Pro M1 didn't had the feature because the "Auto" button is missing in the slider above the notification tray. At 5000 mAh battery, you have so much juice that pushing the brightness on and off becomes pretty addictive and the missing button slowly becomes a nuisance as you have to dig further into the Android settings to enable and disable this.
Speaking of battery, I've been using the ASUS ZenFone Max Pro M1 as my daily driver for the past one week, out of which the first day was totally used to charge and discharge it for synthetic benchmarking. Since then, I only charged this device one which was 2 days ago of writing this review and I have had well over 7 hours of Screen-On-Time (SOT) since then, and I'm still running at 30% juice without gaming. The battery on this device is insane! Sure the device lasts really long, but charging it can be a pain as it doesn't support quick charging and filling up a 5000 mAh on a slow charging is a curse I wouldn't even lay upon my worst enemies. Then again, an overnight charge is pretty much more than enough to wake up to a full battery and I don't really see why would you need to charge this phone in the mid-day. At all!
ASUS has been marketing the ASUS ZenFone Max Pro M1 as "Limitless Gaming" device, so we definitely had to take it up for a spin. Currently, I believe the most device hogging game of all time is the Player Unknown's Battlegrounds Mobile (PUBG) which has very resource intensive graphics. PUBG suggested that I set the graphics to "Medium" based on it's prediction, but I kicked it up to "High" and "HD" (which was the highest because HDR is not yet available for the ZenFone Max Pro M1 and the Ultra HD is not yet available at the time of writing). I mean, if it's a limitess gaming device, I'd put it to the highest test and that's all I would care about. How does it fare?
Well, I was able to get pretty decent performance out of it. In fact, the ZenFone Max Pro M1 barely struggled even at the highest settings I could set it at! But even more important than that, one game later, you could barely feel the heat at the back of the device. It gets very slightly warm, and feels very comfortable to hold while gaming. I'm just as surprised as you because ASUS is otherwise very well known to overheat, but this time, they really made a very good device!
Let's talk about the camera. The main camera is a 16MP f/2.2 with phase detection auto focus. The dual camera setup doesn't allow you to switch between the two lenses because the secondary camera functions as the depth sensor. It provides the bokeh effect for when you need to take portrait photographs. If you ask me, unless you take plenty of portraits, you wouldn't really find the need for having the second sensor at all, but I suppose ASUS wants to focus on as large demographics as possible. The camera application itself was developed by Qualcomm themselves, called the "Snapdragon Camera App" and it looks very different from the past ZenFone cameras. This also means, Pixel Master is out of question.
Here are some raw shot for your pleasure:
The camera does take good pictures. Even in low light conditions, it thrives well. I only had one problem with it. The PDAF can be very hard to tame as the detection area is pretty huge and it struggles to focus on the object that you are trying to make it do. In fact, at times, because the shutter is so fast, it ends up focusing on the wrong object right before you hit the shutter. Then again, once you use it for a while, you do get a hang of it but it does require some practising.
One thing I liked about the Snapdragon camera is that the options appear on a single page without having to scroll the menu and it's rather friendly to use. It also provides plenty of effects to fit your photography needs but don't expect the Pro mode here.
Security wise, you have the option between face unlock, fingerprint, and it also comes with Smart Lock to keep it unlocked when it's safe with you by recognizing signals like when your device is in your pocket or near your home. Over time using it, I realized that the ASUS ZenFone Max Pro M1 doesn't have quick apps killing in its multi-tasking option and the memory clearing option is also missing. Although 3GB of RAM should be sufficient for your daily tasks, it's nice to have these little features especially considering the ZenFone Max Pro M1 comes with stock Android.
Finally, another thing that I really appreciate on the ASUS ZenFone Max Pro M1 has to be the speaker. ASUS has implemented their signature five magnet speakers into it that blows the sound pressure level (SPL) to a whopping 93 dB which is awesomely loud! Now this is something that I will let you have an experience on your own because this will not go unnoticed, I assure you.
Do watch this space as we are about to take the ASUS ZenFone Max Pro M1 head to head against its rival of the year, the Xiaomi Redmi Note 5. We know you want us to, and we will be providing even more examples in that article later on. Stay tuned!
Conclusion
The ASUS ZenFone Max Pro M1 definitely has delivered more surprises than I expected. What I really cannot understand is how did ASUS managed to cramp in so much goodness and still keep the price at RM699 as its SRP. What I can definitely say, is that ASUS is making a big comeback this year and the ASUS ZenFone Max Pro M1 might just end up being the most wanted device this year. Bigger, Harder, Longer Lasting, Better Looking, Quicker, Cheaper. That's what she said!