Review
Samsung Galaxy Note 9 Review – As Powerful As It Is Quirky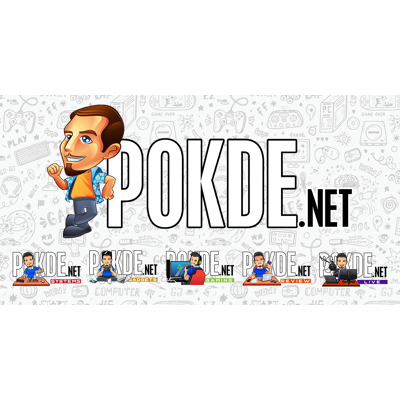 Positives
+ Gorgeous display
+ Stereo speakers nail down the immersion factor (especially with Dolby Atmos)
+ Decent battery life
+ S Pen is a very handy tool (taking notes, translate, selective screenshot, etc.)
+ S Pen doubles as a remote for the device
+ Camera performs admirably
+ It has a 3.5mm audio jack
+ A variety of ways to unlock your phone (Biometrics)
+ Improved Bixby, even has a dedicated Bixby button
Negatives
- Fingerprint magnet
- Rather slippery / awkward to hold
- At 4000mAh capacity, battery life could be better
- It gets warm easily
- Intelligent Scan can be kinda finicky
- Exynos 9810 loses out to Snapdragon 845 in a lot of areas
- It's either Dual-SIM support or MicroSD, not both
Our official in-depth review of the Samsung Galaxy Note 9, one of the latest premium smartphone offerings today. Is it good enough to keep up with you?
Samsung Galaxy Note 9 Review
Most touchscreen-capable devices out there today rely solely on the users' fingers to work. The stylus is no longer something that's wanted or even needed for quite a number of years now but Samsung is one of the few who disagrees with their Galaxy Note series. While many are expecting it to be one of the best devices of 2018, is it truly worth considering or is it simply all hype?
That's what we're about to find out today with the Samsung Galaxy Note 9. Let's dive right into it, shall we?
Unboxing the Samsung Galaxy Note 9
We actually published the unboxing of the Samsung Galaxy Note 9 earlier with some valuable information on the smartphone. If you missed out on that, you can check out the video right above here, or click right here to head straight to the unboxing post.
Appearance
Looking at the Samsung Galaxy Note 9 from the front and you'll see a beautiful 6.4-inch Super AMOLED display with curves on the left and right side of the screen. Because of that, the bezel on the top and bottom of the device seems more prominent. It's not thick by any means, just a matter of perspective like putting a small person beside someone larger to make them seem bigger.
At the top from left to right, you have an LED indicator, Iris recognition LED, proximity / light sensor, earpiece (which also functions as a speaker), front-facing camera, and the Iris recognition camera. It's a bit hard to see all of these so chances are, you won't even notice it has most of these at the top. You won't be seeing any of those iPhone X-style notches here (thank god for that).
As you can see from the back of the Samsung Galaxy Note 9, this is the Metallic Copper colour option. You can see the dual camera setup, along with an LED flash and heart rate sensor inside a glass cover with a raised lip. Having it raised like this is especially helpful as the fingerprint sensor is right below it, so users can easily know if they've moved their finger too far up. Sounds wrong, I know. While the back looks beautiful with its glossy finish, it is a fingerprint magnet unfortunately.
On the left side of the Samsung Galaxy Note 9, you have 3 buttons; volume up, volume down, and a dedicated button for Bixby. On the right side on the other hand is where the power button resides in solitude. Both sides are rather narrow but that's because of the curved edge display.
On the top of the Samsung Galaxy Note 9 is where you can find the SIM card / Micro SD card tray and a microphone. On the bottom, you have the headphone jack, a USB-C port, yet another microphone, speaker, and of course the S Pen port. You can definitely see that it's nowhere as narrow as the sides.
The S Pen itself looks essentially the same from the previous Galaxy Note 8, with this one in brown as the phone is the Metallic Copper option. There is a switch at the top, which is used to keep the thing locked in the Galaxy Note 9, the Samsung logo right below it,  and a button which has a variety of uses which we'll talk about more in a later section. It has a pointed tip which will help you "write" with better feel and accuracy.
It is also here that you will notice on the corners of each phone that it has a more rectangular shape with a rounded end. While the rounded end will help reduce potential damage, just keep in mind that if you're not using a protective case, you will most likely see scratches on the corners here as time goes by. It will be the usual wear and tear but those who want their devices to be in pristine conditions at all time should definitely take note of this.
Samsung Galaxy Note 9 Specifications
CPU/Chipset:
Exynos 9810 Octa (4 x Mongoose M3 @ 2.7 GHz, 4 x Cortex-A55 @ 1.8 GHz), 10nm
GPU:
Mali-G72 MP18
RAM:
6GB
Display:
6.4″ Quad HD+ (1440×2960) Super AMOLED 18:5:9 display, 83.4% screen-to-body ratio
Corning Gorilla Glass 5
Storage:
128GB
Camera:
Main Camera(s)
12 MP, f/1.5-2.4, 26mm, 1/2.55″, 1.4µm, dual pixel PDAF, OIS
12 MP, f/2.4, 52mm, 1/3.4″, 1µm, AF, OIS, 2x optical zoom
LED flash, auto-HDR, panorama, dual-video recording, [email protected] fps videos
Front Camera
8MP f/1.7, 25mm, 1/3.6″, 1.22µm, AF
Dual video call, auto-HDR, [email protected] fps videos
OS:
Android 8.1 Oreo with Samsung Experience 9.5 UI
Connectivity:
Wi-Fi 802.11 a/b/g/n/ac dual band (2.4 GHz and 5 GHz)
Bluetooth 5.0, A2DP, LE, aptX
USB-C
SIM:
Hybrid Dual SIM (Nano)
Battery:
4000 mAh
Weight:
201 g
Performance
As you can see here, the Samsung Galaxy Note 9 may be a strong performer but as far as the Antutu v7 benchmark tool goes, the Snapdragon 845 beats it by a noticeable margin.
On Geekbench, the trend somewhat continues. While the Snapdragon 845 devices rank higher, the difference can be considered negligible. For single core on the other hand, the Samsung Galaxy Note 9 is way ahead of the competition.
Then on 3DMark, the trend continues again with it losing to the Snapdragon 845 devices on all three tests by quite a margin. It is interesting to note that while it shows improvements over last year's Galaxy S8, it managed to gain about the same score for Sling Shot (ES 3.0).
And for the productivity benchmark which is where this device is suppose to shine, it didn't really do too well. Given the nature of the device, it is rather strange but data does indicate that Snapdragon 845 is the better choice for productivity in terms of power. Perhaps the Exynos chipsets weren't really meant for productivity.
The Samsung Galaxy Note 9 comes with a beefy 4,000mAh battery, which many are expecting to see good battery life. Before I talk about experience which is subjective, you can get an objective view of it via the benchmark above. What you're seeing here is that through PCMark's Work 2.0 benchmark, it takes 576 minutes for it to go from 100% to 20%, and it's only decent at best.
The Pocophone F1 with the same capacity lasted over an hour longer, and surprisingly the Xiaomi Mi 8 which comes with a much smaller battery actually delivers 30 minutes more battery life. This is most likely because the Exynos 9810 isn't as energy efficient when it comes to running tasks.
As for my own experience, the Samsung Galaxy Note 9's battery life is decent at best. I tend to use my devices at about 25% brightness, constantly on social media, messaging via Whatsapp and Telegram (vibration notification disabled), taking a number of shots with the camera, and I see myself barely lasting a day. To the least, it can last me a day but I would still have a powerbank around just in case, especially if I have to use it more than I normally would.
While I may not be playing games on it (aside from when I was benchmarking), it is about medium use, and it can get me through the day. The only time it lasts me two days is during an off day where I stay at home most of the time as I'll be on my PC most of the time. TL;DR, the battery life takes a big hit, more so than expected, the longer I use it. I honestly expected more since it was packing a 4,000mAh battery.
Just because we wanted to try experimenting a bit on our reviews, we used a benchmark tool called GameBench to get some insight into the device while we're playing some games on it.
In PUBG Mobile at its highest settings, it did run at a relatively smooth 30 FPS for most parts of the game but there were times where it stuttered and had frame drops. It is a minor drop and nothing too bad. The huge drop you see in the chart at the beginning and the end is actually when it transitions from menu to game and vice versa, which is normal.
According to GameBench, you can expect the device to last about 5 hours if played from full charge. Your experience may vary depending on speaker volume, if you choose to use the speakers or a pair of earphones / headphones, and the screen brightness. The Samsung Galaxy Note 9 did get warm pretty fast but at no point did it get unbearably hot.
In Asphalt 9, the game actually ran very smoothly without any problems. those dips you see in the graph is actually when the race ends and it transitions to the main menu. The races are relatively short, which is why you see a lot of dips in the chart. The expected playtime per full charge is at 4 hours, close to 5. That is to be expected since this game is more visually-intensive for the device. Just like in PUBG Mobile, it did get warm fast but there's nothing to worry about.
In Dragon Ball Legends at its best settings, there were very small frame drops from time to time but nothing that will ruin a good gaming experience. It's no surprise that this one has the longest estimated playtime per full charge as the CPU and GPU usage is lesser than the other two games. Just like the other two games, it got warm but nothing more.
GameBench is available for both Android and iOS. If you want to check it out for yourself, click right here.
User Experience
I'm sure many of you are wondering what it feels like to be using the one of the newest premium smartphones in the market right now. For me, I do like using the Samsung Galaxy Note 9. It feels like a solid piece of machinery right in the palm of my hands but it's not exactly the easiest device to hold with one hand.
Because of it's curved edge screen, the sides (where the volume buttons and what not are located) do not have much space and thus, holding it can feel a bit awkward. Coupled together with a slippery surface and it can be a recipe for disaster. However, Samsung did implement a curve design on the back, specifically towards the edge, which helps you grip the phone better. As I have big hands, I personally don't have any problems with it but those with smaller hands may struggle a bit. This can be easily remedied with the right phone case, which I would recommend using for a device of this price.
Biometrics
To unlock the Samsung Galaxy Note 9, there are a variety of ways excluding the standard ones found in Android by default. There is the face scan, iris scan, fingerprint scan, and Intelligent Scan which is a mixture of both face and iris scan. The best part here is that you can use multiple methods to unlock the device. For instance, mine is set to PIN, fingerprint, and Intelligent Scan so I can use any of these 3 methods to unlock it.
The Intelligent Scan does work relatively well. It manages to detect my face / eyes even in the dark, although it does fail from time to time. While this may be a rather useful feature, it is something I don't see as viable to use, at least not at the moment. There are a number of reasons for that:
It is always slower than a fingerprint scanner.
It has a higher failure rate than the fingerprint scanner.
Holding the device at an angle so it can see your face / eyes better doesn't feel as natural as using the fingerprint scanner.
There are times when I just want to see notifications on my lock screen, only for the phone to suddenly unlock.
With regards to my last point, there are times when I just want to see if I have any worthwhile notifications or check the time. However, I fail to realize that the Iris camera is still at work and thus, it unlocks the device which disrupts my purpose for using it. Sure, I can check the notifications when it's unlocked but it is somewhat disruptive if I'm in the middle of reading my notifications, only for the screen to suddenly change.
But, there is one area that the Intelligent Scan will always win against fingerprints, and that's if my fingers are wet / moist / dirty. In these situations, it is a lifesaver as the touchscreen may not properly register you keying in your PIN code or lock pattern. As this doesn't happen often for me, I will be leaning more towards the fingerprint scanner rather than the Intelligent Scan.
It is worth noting that unlike the previous generation Galaxy Note 8, the fingerprint scanner is now at a more sensible location, right below the camera. Not only is this a more natural position to place your index finger, you can tell if you've gone too high up as there is a ridge around the camera.
Display
The 6.4-inch Super AMOLED screen is one of the most beautiful displays on a smartphone that I've ever laid my eyes on. The WQHD+ (2960 x 1440) resolution makes the display look incredibly sharp but you need to turn it on as the default resolution is FHD+ (2220 x 1080. This is most likely done to conserve battery life but even the latter resolution looks great on its own.
It's worth noting that the screenshots you take will follow the resolution that you set. So if you want the best screenshots possible for whatever reason, be sure to change the display's resolution first.
Colours are well-saturated and not surprisingly not over the top. Coupled together with the deepest blacks akin to the darkest of night skies, you will find yourself glued to the screen a lot. The curved edge display strangely makes the visuals more appealing, but this is something that you will become desensitized from and forget it even exists.
The Always On Display is implemented rather well. You can customize what is being shown as well as how the clock looks. By default, there aren't many options available for the clock's appearance but you can head on over to the Samsung Themes app to download free and paid Always On Display designs. You can also set if there is a preferred time you would like Always On Display to be disabled, which is perfect for when you're asleep to conserve battery life.
Audio
The one thing I absolutely love on the Samsung Galaxy Note 9 is its speakers. It has a dual speaker setup with one on the earpiece and the other on the bottom of the phone, right beside the USB-C port. The speakers are loud and there's a surprising amount of depth in the audio. I have not experienced any particular breaks in audio playback even at max volume.
If you want a more interesting experience, enable Dolby Atmos in settings. For me, I was surprised by the immersive audio experience I got when playing games like PUBG Mobile and listening to music. It gets more noticeable the closer my face is to the device but either way, you are in for a treat when using Dolby Atmos with the stereo speakers on this baby.
S Pen
What makes the Galaxy Note series stand out from the other smartphones in the market is its emphasis on the stylus, the S Pen. The S Pen that came with the Samsung Galaxy Note 9 is a very interesting little tool as it now has Bluetooth LE (Low Energy). What this means is that you can use the S Pen as a remote control of sorts with its dedicated button.
For instance, you can press the button once to snap a picture or press it twice to change between the main camera and the front camera. It's not limited to that as you can use it in other apps as well, such as changing to the next or previous slides in Powerpoint. You can see the supported apps as well as what button presses do via the S Pen's settings menu.
The S Pen's range is surprisingly good. The button still works with little delay even when I'm about 6 meters away. While it's not necessary to have it work from too far, especially with the risk of losing it, but it's still a nice thing to have.
Due to the inclusion of Bluetooth LE, this new S Pen will need to be charged. The battery life is rather short, and you can easily drain it in mere minute if you repeatedly press the button but at the same time, it can be charged rather quickly (less than a minute) and easily. All you have to do is just dock it into your Samsung Galaxy Note 9.
The S Pen in itself has always been a handy tool. As soon as you take it out from the device, a floating bubble will appear on the screen which can only be interacted with the S Pen. With it, you can use it to create notes, view notes, highlight a specific area to screenshot (Smart Select), screenshot and then scribble on it after (Screen Write), make Live Messages, translate texts on display (by hovering on what you want to be translated), and open up an app to doodle with the S Pen (PENUP).
Writing and drawing feels very fluid, but it will take a bit of time to get used to if you've been using smartphones other than from the Note series. Personally, I kinda wished that it was slightly bigger so I can grip it better but I understand that they made it this small so it would be compact and space-saving.
We did some other stuff with the S Pen, such as checking if you can use two S Pens on a single device, charging it with another Galaxy Note 9, and see if the colour retains when using different S Pens. You can check out our findings in the video which we included at the top of this S Pen section.
Software
The Samsung Galaxy Note 9 uses a customized Android 8.1 Oreo with the Samsung Experience 9.5 flavour. For those of you who aren't aware, it used to be known as TouchWiz. It's generally straightforward, easy to use, and is customizable. You can also get new themes via the Samsung Themes app.
Personally, I feel like it's cleaner and easier to use compared to the old Touchwiz skin on older Samsung devices. If you were expecting it to come with Android 9.0 Pie straightaway, that is unfortunately not the case.Given how new the device is, we expect it to eventually make its way to the Galaxy Note 9.
The new Bixby that came with the Samsung Galaxy Note 9 is quite interesting. Apart from making simple queries which it will search the web for, you can use it to enable / disable certain things like Bluetooth and Wi-Fi, and even ask it to install apps via the Google Play Store. While there is still room for improvement especially in nuance of the questions given, it has evolved fairly well from when it first started.
Bixby can be easily activated by pressing its dedicated button located right below the volume buttons. The button placement led to a minor frustration on my end as I tend to accidentally press it when all I wanted to do was decrease volume or take a screenshot.
Camera
Whenever there is a new flagship-level smartphone by Samsung, a lot of people would be wondering how the camera performs. The short answer is that it performs pretty good.
The long answer is that with Auto mode, it does a good job in optimizing so you can have great photos with just a simple snap, be it night or day. In fact, the camera will pick the best aperture for the shot automatically (F/1.5 or F/2.4). When there is a lack of lighting however, it tends to compensate this with slower shutter speed. Hence, you may get some shaky or blurry footage from time to time in this type of situation.
Most of the time, you will get pictures that are noticeably brighter than the actual environment, with litte bit of visual noise. In this case, it's always better to use the Pro mode and fiddle around with the shutter speed and ISO yourself, along with the ability to freely move from F/1.5 to F/2.4. If you think Auto mode gives you good photos, Pro mode can take it to the next level if you know what to do with it. Another good reason to try Pro mode is the Auto White Balance, which can be kinda finicky regardless of whether it's bright or not.
Recently, I went to Sushi Zanmai and I decided to snap a few pictures of what I was eating. Some pictures ended up being a lot more orange than I thought, and then it was more neutral in the next shot. This doesn't occur all the time, but it's something you definitely need to take note of if you're very picky about the photos you take. Erratic Auto White Balance is normal even in standalone cameras so this isn't something that happens only with this device. It's usually better to set the White Balance yourself for the best results.
As for Live Focus, you will need decent lighting if you want to have anything usable. Otherwise, it will have trouble getting a proper focus on the subject you want to shoot, and you'll end up with somewhat blurry shots. When taken with Live Focus, you also get the option to view the picture in Wide View, which always turns out better sans the blurred background.
Selfies are pretty good but of course, lighting is your best friend. The Live Focus for the front camera will require good lighting if you want the best selfies. Anything less will result in selfies that are rather washed out. The wide angle selfie is a bit tricky to use as most of the time, I end up with some slightly out of focus shots.
If you like to take these kinds of selfies, a monopod / gimbal will help immensely. Also worth noting is that if you plan on taking selfies with other people in the frame, it's best to have them in roughly the same range as you (from the front camera) as the front camera has a rather shallow focus area.
As for the AR Emoji feature, you can get your face scanned via the front camera, and it will produce some emojis styled after your face. You can also play around with the AR Emoji using the front camera so it will mimic your movement. I have to say, I believe it has captured my face with a great detail on accuracy.
Strangely when I'm making faces via the front camera, my smiles will trigger an open mouth animation and it will remain opened until I stopped smiling. Perhaps it needs a bit more tweaking so I expect a software update to pop up sooner rather than later.
Samsung Galaxy Note 9 Verdict
The Samsung Galaxy Note 9 is a pretty good device. The display looks gorgeous, the stereo speakers are loud and clear, the camera is good, and the S Pen is a very handy tool. However, it is also not smartphone that is designed for everyone. Hopping into the S Pen bandwagon will require a bit of time to get used to, the battery life could be better, and it is outperformed by Snapdragon 845 devices in most areas.
However, that is not to say that it is a terrible smartphone. You can still expect decent battery life and it has plenty of firepower under the hood. And sure, there are some quirks here and there but then again, nothing is perfect in life. If you like what you see here but you don't plan on utilizing its unique feature set like the S Pen, the Galaxy S9 / S9 Plus may be a better choice for you. If you're looking at it strictly from a performance standpoint, there are plenty of other devices you can consider.
It all boils down to your needs in a smartphone. With that in mind, I award the Samsung Galaxy Note 9 with our Silver Pokdeward.