vivo Y78 5G: The Enchanting Dreamy Gold Smartphone Below RM1,500 with OLED Curved Display and 64MP OIS Camera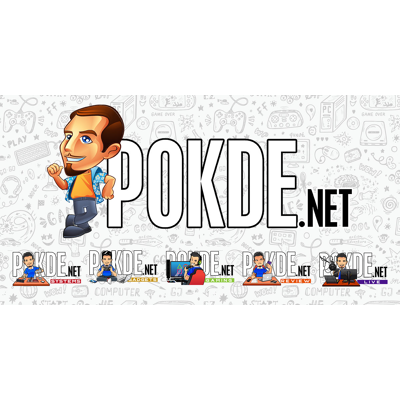 In the fast-paced world of smartphones, finding the perfect balance between high-quality camera performance and smooth visuals has always been a challenge. However, the vivo Y78 5G has set a new standard in the industry by offering the best of both worlds. Despite being below RM1,500, this exceptional device is a user-centric masterpiece that combines top-notch features, including a 64MP OIS Anti Shake Camera and a stunning 120Hz OLED Dual Curved Display, making it a true gamechanger in the market.
vivo Y78 5G
The vivo Y78 5G is here to redefine the smartphone experience, addressing the most common pain points faced by users. While most smartphones may boast high pixel counts or image stabilization, the vivo Y78 5G takes the lead by delivering both. This revolutionary device is packed with features that you can't find with other smartphones within the same price range, enabling users to capture breathtaking images with ease, even in low-light conditions and night scenes.
64MP OIS Anti Shake Camera
In a highly competitive market, the vivo Y78 5G emerges as a clear winner, offering a 64MP OIS Anti Shake Camera, rarely offered in its price range. This unique feature sets it apart from its competitors, where one may have higher pixel counts but lacks stabilization, or another may have stabilization but compromises on pixel resolution.
Understanding the desires of modern users, vivo has taken a user-centric approach, addressing the need for both stabilization and high pixel count. This ensures that every picture taken with the vivo Y78 5G is incredibly sharp, detailed, and blur-free, giving users the freedom to explore their photography skills. Even when zoomed in, it's able to capture so much detail, like the two pictures above here.
6.78-inch 3D Dual Curved AMOLED Display with 120Hz Refresh Rate
When it comes to visuals, the vivo Y78 5G does not disappoint. Its 120Hz AMOLED Display takes your movie-watching and gaming experience to a whole new level. The ultra-clear and detailed visuals on the screen are a treat for the eyes, offering a smooth and immersive visual journey.
The phone's design also impresses with its 6.78-inch 3D Dual Curved Screen, which not only enhances the phone's overall aesthetics but also offers a premium feel to users. The dual curves on the sides make it sleeker and more comfortable to hold, catering to the aesthetic preferences of discerning consumers. Moreover, being the first midrange phone with an Extreme Curved Display and a 120Hz AMOLED screen in this price range, it stands out as a trendsetter.
But what sets the vivo Y78 5G apart is its highest peak brightness of 1300 nits. This ensures that you can enjoy your content even under bright sunlight, without any compromises on visibility.
Specifications
SoC
Qualcomm Snapdragon 695 5G, 6nm
RAM
8GB + 8GB Extended RAM 3.0
Storage
256GB
Display
6.78″ FHD+ (2388 x 1080) Curved OLED display, 60° curvature
8000000:1 contrast ratio
1300 nits brightness (peak)
120Hz refresh rate
300Hz touch sampling rate
Rear Camera
64MP OIS Anti-Shake Camera + 2MP Bokeh + 2MP Super Macro
Selfie Camera
16MP Textured Portrait Camera
Battery
5000mAh
44W FlashCharge
Smart Charging Engine
Dimensions
164.3 × 74.8 × 7.89 mm
177g
Ingress Protection
IP54
Software
Funtouch OS 13 based on Android 13
Colours
Dreamy Gold and Flare Black
Dreamy Gold
The vivo Y78 5G is not just about performance; it is also a true piece of art. The Dreamy Gold color option captures the essence of breathtaking sunsets on the Gold Coast, adding a touch of mesmerizing elegance to the device. Take a glimpse of it and you'll notice it's beyond your average gold color as it has a more gradient look to it, giving different colors as you tilt it up and down.
Of course, this color may be too flashy for some consumers. In this case, you do have the Flare Black option, which is a lot more subtle with its elegance.
Large Battery, Fast Charging, and an Abundance of Memory
Keeping up with our fast-paced lives, battery life is always a concern. The vivo Y78 5G addresses this concern by featuring a powerful 5000mAh battery, ensuring your device stays charged all day long. And when you need a quick recharge, the 44W Flash Charge technology has got you covered. You can power up your device swiftly, saving valuable time.
Moreover, the spacious 8GB RAM and 256GB internal storage provide ample space to store all your precious memories, favorite apps, and important files without any hassle.
5G Connectivity
Lastly, the vivo Y78 5G embraces the future with its 5G capabilities. As 5G networks become more prevalent worldwide, this smartphone ensures you stay ahead of the game, enjoying faster download and upload speeds, seamless streaming, and unparalleled connectivity.
The vivo Y78 5G is indeed a gamechanger, raising the bar for smartphones in its price range. With its exceptional camera, stunning display, captivating design, impressive battery life, and 5G capabilities, it sets new standards for user experience. Whether you are a photography enthusiast, a gaming aficionado, or a busy professional, the vivo Y78 5G is your ideal companion, perfectly balancing style and substance.
Pricing and Availability
If you're interested to get one for yourself, the vivo Y78 5G will officially go on sale starting 5th August 2023. It will be retailing for RM1,399, and during its first sale period, which ends on 4th September 2023, consumers who purchase it on the vivo e-store, official TikTok shop, Shopee, or Lazada stores will be eligible for free gifts worth RM599 along with 3-months VIU Premium code worth RM29.90, in which the latter will be sent together with the device itself. This includes 180 days warranty, 180 days screen protection, screen protector worth RM69, and vivo earbuds worth RM99. Click right here for further details.
For more useful tech tidbits, stay tuned to Pokde.net.