Rumored Nintendo Switch 2 Reportedly Launching in 2024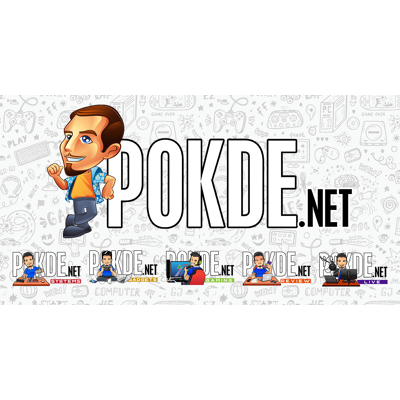 Since its initial release, the Nintendo Switch has captured the hearts of gamers worldwide, revolutionizing the gaming experience with its handheld console and docking station capabilities. But as technology continues to advance, the gaming landscape evolves, and competition grows fiercer, it seems that the beloved Switch might be due for an upgrade. Rumors of a Nintendo Switch 2 have been circulating, leaving gamers excited about the possibilities that the new device could bring.
Rumored Nintendo Switch 2 Reportedly Launching in 2024
The gaming industry has witnessed a surge in interest in handheld consoles ever since the launch of the Switch. Competing companies are well aware of this trend and are striving to introduce their own gaming devices, featuring cloud gaming capabilities and high-end CPUs that the current Switch lacks. In response to this, Nintendo might be gearing up to release the next iteration of their iconic console, which could potentially fill the gaps that competitors have been exploiting.
As it stands, the hardware inside the existing Nintendo Switch is now relatively outdated. It is based on the NVIDIA Tegra X1 Soc, manufactured using either 20nm or 16nm processes. While the combination of ARM Cortex A57/53 cores with NVIDIA Maxwell GPU and 4GB of LPDDR4 RAM was groundbreaking at the time, it is no match for the modern mobile SoCs found in newer gaming devices.
According to reports, the upcoming Nintendo Switch 2 is expected to maintain its portability feature, which has been one of the key selling points of the console. However, it might lack the OLED screen introduced in the 2021 version, possibly to reduce costs and allocate resources for more internal memory. Currently, the console offers either 32GB or 64GB of storage, and an upgrade in this aspect could significantly enhance the gaming experience.
One concern among gamers is whether the new version will be backward compatible with existing devices. The current Nintendo Switch has amassed an impressive user base, and losing compatibility with previously purchased games and accessories would likely be met with disappointment from loyal fans.
Rumors surrounding the Nintendo Switch 2 are starting to gain momentum, with some reports suggesting that the new device could be equipped with a new NVIDIA SoC. Speculations also indicate that the device could benefit significantly from upscaling technology, resulting in higher fidelity gaming. Additionally, the docking station, which boosts hardware performance and enables higher resolution output when connected to a TV, is expected to see improvements, potentially leveraging DLSS (Deep Learning Super Sampling) technology.
If the rumors hold true, the Nintendo Switch 2 could be a game-changer, offering gamers an upgraded and enhanced gaming experience that stays true to its roots while embracing modern technologies. The current version of the console has already sold over 125 million units, an impressive feat despite being released more than six years ago.
This extended update cycle is notably longer compared to Nintendo's previous transitions from the Wii to Wii U and from Wii U to Switch, signaling the company's dedication to perfecting their next big release. Stay tuned for more updates as we keep our eyes peeled for any official news from the Japanese gaming giant.
Pokdepinion: While nothing is confirmed at this point, the rumors are undoubtedly stirring excitement among gamers worldwide. As we eagerly anticipate the official announcement from Nintendo, one thing is for certain – the future of gaming looks bright, and the Nintendo Switch 2 might just be the catalyst that takes handheld gaming to new heights.