Review
Horizon Forbidden West Review – A Must-Have on PS5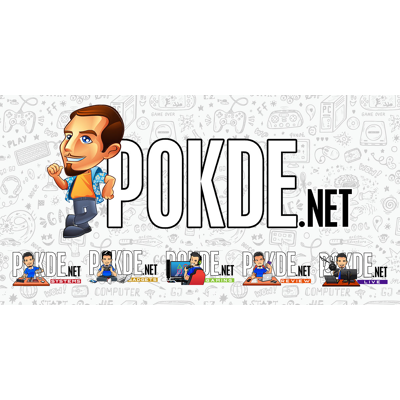 Overview
Aloy is back again, with a new story taking place 6 months after the events of Horizon Zero Dawn, and this time, a mysterious plague is threatening all lifeforms in the world. Can she save the world again? Is it worth your money? Let's find out.
RM299 (PS5 Standard Edition)
RM249 (PS4 Standard Edition)
RM339 (PS5 Special Edition)
RM299 (PS4 Special Edition)
RM839 (PS5 Collector's Edition)
RM1,099 (PS5 Regalla Edition)
Positives
+ The most breathtaking visuals on the PS5 thus far
+ Enthralling storyline
+ Cleaner UI and inventory management
+ A solid step up from its predecessor
+ Side quests actually feel meaningful
+ Collectibles give a fun bit of backstory and easter eggs
+ Fluid, engaging combat system
+ 3D audio implementation is superb
Negatives
- Skill tree feels pointless for the most part
- Climbing / parkouring feels unnecessarily complicated at times
- Human combat isn't as fun as machine combat
What is Horizon Forbidden West About?
Taking place roughly half a year after the events of Horizon Zero Dawn, Horizon Forbidden West once again puts us in the shoes of the young hunter of the Nora tribe, Aloy. Now, she leads a group of people on a quest to a new frontier known as the Forbidden West to investigate a mysterious plague that kills everything that it infects.
As Aloy ventures forward into uncharted territory, she finds new regions filled with natural threats, from massive storms, threatening new machines, and more. Alongside that, there is an array of environmental ecosystems to experience, including ruined cities, snowy mountains, dry deserts, and more. Can she push forward and unravel the mystery behind the plague?
Horizon Forbidden West is available on both the PlayStation 4 and PlayStation 5 consoles. Unsurprisingly, the game will play better in the latter console as it brings 3D spatial audio, enhanced visuals, faster load times, and a more immersive gaming experience with the DualSense controller.
If you want to see the retail price of all editions of Horizon Forbidden West and what's included, click right here.
Bringing Aloy To New Horizons
If you boil it down to its core gameplay, Horizon Forbidden West is your standard western RPG. You have main quests to follow, side quests to enrich the experience, and collectibles to give you some fun bits of backstory as well as some easter eggs. Without spoilers, going through just the main story will take roughly 30 hours (assuming you don't get stuck.
However, that would be a waste as the game has so much to offer, and completing most, if not all of it should get you an additional 30 to 35 hours of gameplay. I would strongly suggest finishing every quest and completing all available quests to get the full experience, as you'd be surprised what some side quests can bring to the table.
In terms of storytelling, it's generally running at a good pace that keeps you hooked on for more, and all the optional things you can do lets you unlock more dungeons, reveal parts of the world map, gets you new machine overrides, and more. For the most part, doing more side quests leads to unlocking more side quests, which gives you more rewards and story bits to enjoy. As long as you're in no rush, you don't have to get the Platinum achievement, just enjoy the ride.
Apart from that, the game does introduce some upgrades over its predecessor that gives an overall better gaming experience. For starters, you get a cleaner HUD, it's easier to manage your inventory, and 3D audio. With the use of the Sony Pulse 3D wireless headset and the DualSense controller, it's an immersive experience unlike anything you've ever experienced before.
Walking around the rainforest lets you hear the sound of water, creatures, and other subtle sounds with depth and the distinguishable by direction. Even as you fight multiple Scroungers or Bristlebacks, you can easily tell which direction they may be coming from without seeing them on screen, which happens more often than you think given the camera angles.
A Next Gen Visual Spectacle
Combat is a major part of Horizon Forbidden West, though it does start out feeling a little limited in terms of potential. After all, you only have access to light attacks, heavy attacks, archery, and slingshot for a while. As you start fighting different creatures in larger areas, you start to see more potential as you take advantage of enemy weaknesses, from elements to actual weak spots, to dish out a lot of damage.
The game doesn't force you to play in any particular style either as you're free to approach each enemy as you see fit. In fact, you could also avoid direct confrontations completely by sneaking behind enemies and stabbing for an instant kill. Whichever style you choose to rely on, you can further emphasize on it with your skill tree upgrades.
The skill tree has multiple sections that you can choose to spend your points on. Regardless of whichever one you pick, the upgrades feel very minor that you are likely going to be amassing points and forgetting to spend it. The only exception here is with Valor Surge, which is a type of special move dependent on which tree you choose to upgrade. It can be a shield that absorbs damage to a shockwave blast with your spear. I personally wished there was more of this as it's the only upgrade worth focusing on.
For the most part, Horizon Forbidden West is a treat for the eyes as there's plenty of spectacular visuals to enjoy, especially in later parts of the game. As for the graphics settings, playing it in Performance Mode and Resolution Mode will give a noticeably different experience, and to me, playing it in 60FPS is far better than playing it in true 4K resolution as it gives that true next gen experience, but if you only care for the best visuals, no harm in prioritizing resolution.
Horizon Forbidden West Verdict
Horizon Forbidden West is certainly a must-have if you own a PlayStation 5 console. For the PS4 however, it will still look great but my biggest worry is the loading speed, as it might be annoyingly slow at times. If you cannot get your hands on the PS5 soon, then by all means go for it but if you have the next gen console already, you shouldn't miss out on this game, which is retailing for RM299 for the standard edition.
At the end of our Horizon Forbidden West review, I award this game with our coveted Gold Pokdeward.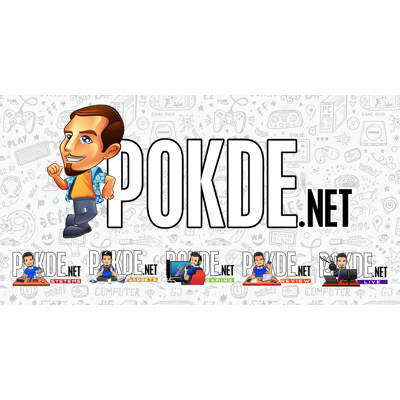 Big thanks to PlayStation Asia for sending us this game for the purposes of this review.