The Truth Behind Game of the Year Edition Games That You Need to Know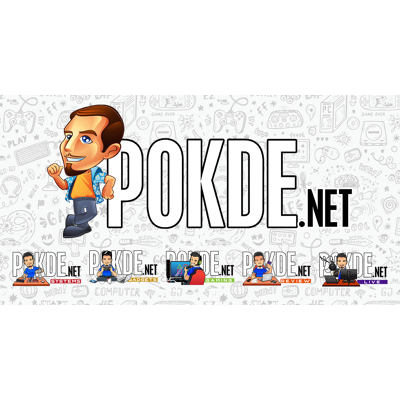 Regardless of whether you game on PC or on console, I'm sure you've seen a number of games with the Game of the Year edition label sometime after its initial release. Many of you are confused as to what it really means and I'm here to tell you that it most likely isn't what you think it is. Let's unravel the truth behind the label once and for all.
Misconception on Game of the Year Edition Games
There are quite a number of games out there right now with a Game of the Year edition labels. This includes Borderlands, The Witcher 3, Marvel's Spider-Man, and many more. When you see that label, chances are that you perceive the game as winning some sort of award and it serves as encouragement for those who have yet to try the game.
That isn't necessarily true however.
For the most part, the Game of the Year edition label on games has no meaning. It's usually developers / publishers re-releasing a game after a year or so of its initial release in order to sell more of those games. Some companies like Sony Interactive Entertainment reserve this label for games that have already done well in its launch year, with Marvel's Spider-Man being a prime example.
However, it doesn't necessarily mean that the game won any awards. There is no governing body in charge of these labels and if there ever was, it would be very strange as there is too many games released in the same year claiming the Game of the Year title. That will then bring the question as to which is truly deserving of the label.
With that being said, developers / publishers aren't trying to scam consumers…at least most of them aren't. While they are trying to push for additional sales for their games, there are benefits for us gamers as well.
Benefits of Game of the Year Edition Games
Usually when games are re-released with the label, one of two things will happen and sometimes even both simultaneously. The first is that the game will be available for cheaper than its standard retail price. The other beneficial reason for gamers is if the game has DLC that needs to be purchased separately, they will usually be bundled with the base game.
In other words, you don't have to pay extra to enjoy the full experience. This is particularly great for games that have plenty of expansion packs that you need to purchase, and the price really adds up when you purchase everything that is being offered. For gamers who have yet to try the game, they might be more inclined to purchase it due to the free bonus content or it being seen generally as a better value edition.
Games with Different Labels
Some of you might be thinking that it's a clear marketing scam, at least for some publishers / developers. This is especially the case for games that don't even come close to critical acclaim. However, you should know that there is no law against it and companies are free to call their re-releases whatever they please.
Certain publishers / developers are aware of the potential backlash from doing so, but they still want to re-release their game in a similar fashion. This often results in the games have a different label. This includes, but not limited to, the following labels:
Definitive Edition
Collection
HD Collection
HD Remaster
Complete Edition
Remastered Collection
Final Mix
Remix
While HD remasters will typically come with improved visuals, they are re-releases that may come with bonus content. This includes bonus content that were either unavailable prior or requires payment. A good example of this is Command & Conquer Remastered Collection, which comes with "3 expansions, rebuilt multiplayer, a modernized UI, Map Editor, bonus footage gallery, and over 7 hours of remastered music".
Should You Buy Games With These Labels?
To sum it all up, there is nothing wrong with buying games with these labels, be it Game of the Year edition, Definitive Edition, or any other name they choose to go with. Especially if it's available at a lower price than standard retail, it offers much better value for money spent compared to its initial release.
This also means that some games may be worth waiting instead of purchasing immediately if you're very conscious about your spending. Take Kingdom Hearts for example, as new gamers now would spend far less money to play all the games prior to Kingdom Hearts 3 as Square Enix has re-released those games as a compilation, with some of those being HD remasters.
If you haven't bought the game yet and you're interested to play, then go for it. If you already bought the base game earlier, then you're better off purchasing the DLC / expansions separately.