New Genshin Impact 1.7 Leak Shows Yoimiya Gameplay Footage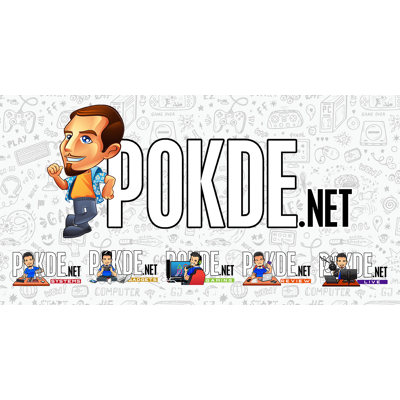 As we've reported previously, we may see a total of 5 new characters in Genshin Impact 1.7, and Yoimiya is one that has been rumoured for an extensive amount of time. If you're wondering how she plays, we have gameplay footage and details of her abilities right here.
New Genshin Impact 1.7 Leak Focuses on Yoimiya
Yoimiya auto attacks in-game.#GenshinImpact #Yoimiya pic.twitter.com/0ADjCdCx6x

— Sukuna (@SsukunaaA) June 8, 2021
The gameplay footage of Yoimiya was tweeted by renowned Genshin Impact leaker Sukuna. It certainly does look legit and we have no reason to believe it to be fake thanks to their relatively solid track record of leaks in the past.
Judging from the footage, as well as another video showcasing her burst skill, it wouldn't be a surprise to see her grow massively in popularity when she's finally launched. If you want to know about her talents and constellations, here's what we know thus far:
Ryukin Kumomagusa

Yoimiya follows her own creation, the Ryukin Kumomagusa and leap into the air, firing firework arrows in front of her, dealing AOE pyro dmg and tag one of the enemy hit with Ryukin Flare
When part members (excluding Yoimiya herself) hit an enemy under the effect of Ryukin Flare with their normal attack, charged attack, plunge attack, elemental skill and elemental burst, an explosion will occur dealing AOE pyro dmg. If an enemy under the effect of Ryukin Flare was defeated, the Ryukin Flare will be transferred onto another enemy nearby and will continue from the remaining duration. Ryukin Flare will only explode every 2s. When Yoimiya is defeated, the effect of Ryukin Flare generated by Yoimiya's skills will also disappear.

Normal Attack – Firework Show

Normal attack will fire 5 consecutive shots with the bow.
Charged attack have 2 charge levels.
Charge level 1: shoots an arrow with flame, dealing pyro dmg
Charged level 2: A max of 3 flame arrows will be fired depending on charge duration. These flame arrows will auto track nearby enemies and dealing pyro dmg on hit.
Plunge attack: shoots a rain of arrows in the sky, and quickly plunge into the ground dealing AOE dmg.

The Flame Blazing Dance

Lights up strings of firework, and make the flame revolve around Yoimiya. During the blazing dance, Yoimyia's normal attack will be converted to pyro, dealing pyro dmg and increasing the dmg of normal attack.
During the blazing dance, charged attack level 2 will no longer generate the tracking arrow. The blazing dance effects will be removed when Yoimiya is switched away.

Akadama Ryukin – Increase the duration of Ryukin Flare by 4s. Additionally, when an enemy is defeated under the effect of Yoimiya's own Ryukin Flare, Yoimiya's attack will increase by 20%, this lasts for 20s.
Delivering fire with a million lanterns – When Yoimiya's pyro dmg causes a crit, she will gain an additional 25% pyro dmg bonus in the next 6s. Yoimiya will still gain this effect even if she is off-field.
The flame trick – +3 to the Flame blazing dance, max level is now lv15
The experience of a fireworks professional – When Yoimiya's own Ryukin Flare causes an explosion, the CD duration of Flame blazing dance is decreased by 1s.
Summer fest Nishiki-e – +3 to Ryukin Kumomagusa, max level is now lv15
Potential flow of the stars – During the Flame blazing dance, when Yoimiya uses her normal attack, there is a 40% possibility that an additional flame arrow will be fired, dealing 50% of the original damage. This dmg is regarded as a normal attack dmg.
Genshin Impact is currently available for free on the PlayStation 4, PlayStation 5, Android, iOS, and PC. A Nintendo Switch version will be coming sometime soon.
Pokdepinion: My money and Primogems are pretty much ready at this point. People are already making Discord servers dedicated to the character, and I'm sure it's gonna get even more hyped when she's out.