Genshin Impact 4.2 Leaks Reveal Lumidouce Harbor Map Expansion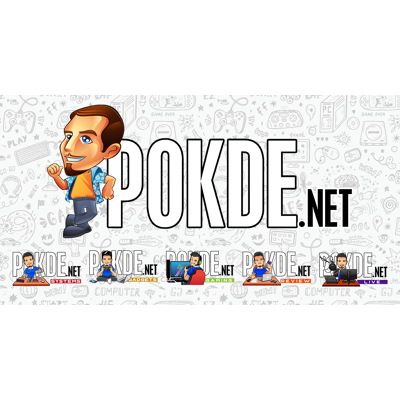 Genshin Impact enthusiasts are in for a treat as exciting leaks and rumors continue to swirl around the game's upcoming updates. Hot on the heels of the Version 4.1 launch, players are already turning their attention to the highly anticipated Version 4.2. While the current update introduces captivating content, it's the future that has everyone buzzing. This time, it's a leaked map expansion that has caught the community's attention, and it's centered around the captivating region of Fontaine.
Fontaine's Journey So Far
Fontaine, the newest region in the HoYoverse RPG, made its grand entrance just last month. It brought with it a stunning array of environments, from the breathtaking Beryl mountain ranges to the sprawling Court of Fontaine. The excitement didn't stop there, as the region is set to receive its first update in the form of Version 4.1. This update will introduce players to the Fortress of Meropide and the intriguing Fontaine Research Institute. However, our focus today is on what lies beyond, in Version 4.2.
Genshin Impact 4.2 Leaks Reveal Lumidouce Harbor Map Expansion
New areas in v4.2

– Lumidouce Harbor pic.twitter.com/IDbSj9niZb

— ProjectENKA (@ProjectENKA1) September 17, 2023
While Version 4.1 is around the corner, the Genshin Impact community is already abuzz with anticipation for Version 4.2. This forthcoming update is rumored to bring two highly-awaited characters to the game's playable roster: Hydro Archon Furina and the charming four-star character, Charlotte. Additionally, leaks have hinted at the arrival of a new weekly boss, the first of its kind within the Fontaine region.
But that's not all — the latest leak tantalizes players with news of a map expansion set to coincide with Furina's debut.
Renowned HoYoverse leaker StepLeaker has offered a sneak peek into Version 4.2 by revealing the introduction of Lumidouce Harbor on the in-game map. This bustling port town nestled in the eastern reaches of Fontaine adds another layer of intrigue to the region. Interestingly, Lumidouce Harbor has already made a subtle appearance during a world quest in Genshin Impact, sparking speculation that the port may serve as a connection to the long-anticipated Liyue area of Chenyu Vale.
Version 4.2 is currently expected to grace our screens in early November, promising a fresh wave of adventures and discoveries for players to immerse themselves in.
The addition of Lumidouce Harbor is just one piece of the puzzle in what seems to be a jam-packed schedule of expansions for Genshin Impact's Fontaine cycle. With the Court of Fontaine already accessible and the Fortress of Meropide on the horizon, players can look forward to exploring the rumored Chenyu Vale in Version 4.4. Leaks have also hinted at a forthcoming "Dungeon" area in the Hydro region with Version 4.6. Furthermore, whispers of a new Mondstadt area continue to circulate, although details about its release window remain shrouded in mystery.
Genshin Impact is available on PC, PS4, PS5, Android, and iOS for free, with a Nintendo Switch version in development.
Pokdepinion: The leak of Lumidouce Harbor's addition in Version 4.2 has sent ripples of excitement through the Genshin Impact community. With a treasure trove of content awaiting players in Version 4.1 and beyond, the HoYoverse RPG continues to captivate audiences with its ever-expanding world and engaging gameplay. My personal issue is that I'm a little burnt out from explorations.