Honkai Star Rail 1.5 Leaks: Meet the Upcoming Characters and Updates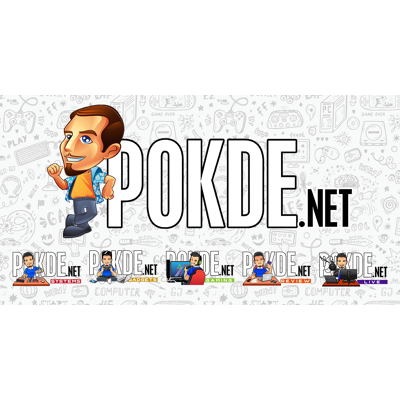 As the Honkai Star Rail saga unfolds in the latter half of 2023, players are deeply engrossed in its captivating storyline and thrilling events. With each update that graces our screens, the anticipation for leaks and glimpses of what's to come intensifies. In line with this tradition, we have exciting leaks to share about the upcoming update 1.5.
Honkai Star Rail 1.5 Leaked Characters
[Editor's Note @ 6th October 2023] We were asked to take down the leaked visuals and complied. Sorry for the inconvenience caused.
The Honkai Star Rail community is no stranger to early revelations about characters and content. In the context of update 1.5, three new characters have emerged from the shadows: Argenti, Hanya, and HuoHuo. These characters are set to take center stage in a limited banner, adding fresh excitement to the game. However, a familiar pattern prevails, where only the 4-star character will enjoy consistent reruns, while the 5-star character will make their debut several months later.
Argenti (5-star)
Hanya (4-star)
HuoHuo (5-star)
Disclaimer: Proceed with Caution
Before we delve deeper into the details, it's crucial to bear in mind that the information we're sharing in this article is based on rumors and leaks. Game development is a dynamic field, and details can shift. Therefore, we advise our readers to approach this information with a degree of skepticism, while still relishing the anticipation of what lies ahead.
Meet the Characters: A Glimpse
In v1.5, Honkai Star Rail enthusiasts can look forward to the spotlight shining on Argenti, Hanya, and HuoHuo as rate-up featured characters. However, a captivating mystery looms, as there's a possibility of another 5-star character awaiting confirmation. While the community has gleaned insights into the kits and abilities of these three characters, let's emphasize their rarities:
Argenti (5-star): Recognized as a "Knight of Pure Beauty," Argenti devoutly worships Goddess Idrila. Players eagerly await her unique charm and formidable abilities that she's poised to bring to the game.
Hanya (4-star): Hanya has already made her presence felt in the current version of the game, featuring in the 4-star Hunt Light Cone, Return to Darkness. While further details about Hanya remain a mystery, her affiliation with the Xianzhou Loufu region has captured the curiosity of players.
HuoHuo (5-star): Another 5-star character from the Xianzhou region, HuoHuo serves the Ten-Lords Commissions. Her expertise lies in capturing malevolent spirits, and she holds the esteemed position of an assistant judge within the Ten-Lords Commissions.
Now, let's delve into the intriguing abilities and roles these characters will bring to the table in v1.5:
5-star Argenti: As a Physical Erudition character, Argenti will consume energy to unleash devastating area-of-effect damage on enemies, promising an exhilarating gameplay experience.
5-star HuoHuo: HuoHuo's character type is Wind Abundance, and her unique abilities grant buffs and healing over multiple turns. Her multifaceted skills are bound to make her a valuable addition to any team.
4-star Hanya: As a Physical Harmony character, Hanya will significantly boost her allies' speed, attack, and assist in SP recovery. Her support-oriented abilities promise to enhance team dynamics.
Considering the typical update schedule, players can set their sights on v1.5 launching on November 22, 2023. This date marks a significant milestone in the ever-evolving world of Honkai Star Rail, and fans can hardly contain their anticipation.
As Honkai Star Rail continues to evolve and expand, update 1.5 promises to deliver a thrilling experience with the introduction of Argenti, Hanya, HuoHuo, and potentially more intriguing characters. Leaks and rumors ignite the excitement, but remember, the gaming world is dynamic, and changes may occur. Prepare for an epic journey as Honkai Star Rail embarks on another chapter of adventure and discovery.
Pokdepinion: I remember seeing this and showing to some friends, one of them squealed real loud for HuoHuo. This might just be the first time I'm genuinely excited for a healer in the game, and I'm looking to replace my Natasha as a secondary healer.