Extensive List of PS5 Games Officially Revealed at the PlayStation Future of Gaming Livestream Event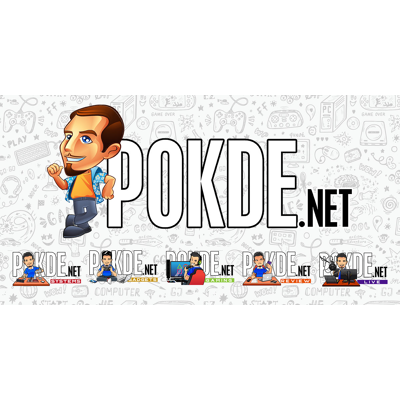 The folks over at Sony Interactive Entertainment Asia had a special livestream event with a focus on the PS5. They have confirmed a number of major titles coming to the PlayStation 5 so without further ado, let's take a look.
Confirmed List of PS5 Games
Marvel's Spider-Man: Miles Morales
The first major game coming to the PS5 is the sequel to blockbuster PS4 game, Marvel's Spider-Man: Miles Morales. As the PS4 game already hinted very strongly that Miles Morales will become Spider-Man, the game will finally explore that story. He's the main protagonist of the game, though there were no mentions of Peter Parker or if there will be other playable characters.
While it doesn't outright say that it will be a launch title, it does say that Marvel's Spider-Man: Miles Morales is coming in Holiday 2020. If it doesn't show up at launch with the PlayStation 5, it will appear very shortly after. This is great as it means that the game is almost complete.
Ratchet & Clank: Rift Apart
Another big game coming to the PS5 is Ratchet & Clank: Rift Apart. It's a brand new adventure game featuring the iconic duo with a host of new, wacky weapons in your arsenal. It seems very similar to the PS4 game but it does make use of a new feature on the console, which is still unknown at this point in time. Another new thing is the rift mechanic, which lets you teleport around the world instantly. There is a chance we might be exploring alternate dimensions but we'll find out more when details arrive.
For now, Ratchet & Clank: Rift Apart is expected to be released "soon" for the PlayStation 5.
Grand Theft Auto V
If you were expecting Grand Theft Auto VI, I have a bit of an unfortunate news. We do get a GTA game on the next gen console, but it's GTA V. However, the game is said to be an "expanded and enchanced" version, so there may be some new content to enjoy.
Grand Theft Auto V will be coming to the PlayStation 5 sometime in 2021.
Project Athia
The next entry in the list is from Square Enix and it's called Project Athia. It's an action RPG with a female protagonist that can apparently summon elements to fight. What's interesting here is that the game is labeled as "designed for PlayStation 5", which can mean two things. One is that it takes advantage of the next-gen hardware for a much better experience. The other is that it may launch for other platforms, such as PC and Xbox Series X.
For now, the game appears to still be far from completion as Luminous Productions mentioned that they're still recruiting people to work on the game as of December 2019.
Gran Turismo 7
If you're a fan of cars or racing games in general, then Gran Turismo 7 will be the one to satisfy your cravings. As usual, we see some really clean graphics and fluid gameplay in the trailer. Perhaps if played in 4K, it will look even more breathtaking. The latest update for the game includes brand new cards, a new track (Red Bull Ring), 3 new GT League events, an archive mode, the Nagato Museum, and a Cuba section in Scapes Mode.
At this point in time, no release date has been mentioned for Gran Turismo 7.
Returnal
The long-teased game being worked on by Housemarque, Returnal, has been confirmed to be coming for the PS5. It's a roguelike game following a female protagonist trapped in a dangerous planet. The trailer shows her fighting against hordes of aliens, dying, revived, and start all over again.
While no release date has been mentioned, the fact that it's published by PlayStation Studios indicate that it will indeed be a PlayStation 5 exclusive game.
Resident Evil 8
Previously, we reported about rumours on Resident Evil 8. Now, we can confirm that it is indeed real as revealed during the Future of Gaming livestream event. Just like the previous game, Resident Evil 8 will be played in first-person and set in a snowy European village. It appears that Ethan Winters from the previous game is confirmed, but the biggest surprise here is Chris Redfield, who appears to be against him as teased at the end of the trailer.
Resident Evil 8 will be coming to the PlayStation 5 sometime in 2021.
Horizon II: Forbidden West
After being the subject of many rumours, Guerilla Games has finally confirmed that Horizon Zero Dawn 2 is indeed in the works. Titled Horizon: Forbidden West, the world appears to some life being restored back, with both animals and machines present. Seeing Aloy within the PS5's graphical capabilities is simply breathtaking.
While no release date has been announced, Horizon: Forbidden West will be coming exclusively to the PlayStation 5.
Demon's Souls Remake
Yet another heavily rumoured game has been officially unveiled for the PS5, and it's none other than the remake of Demon's Souls. In case you didn't know, this is the first entry of the Souls game by FromSoftware that was released in 2009. The trailer showed off some of the reworked visuals, which looks pretty damn good. However, no actual gameplay was shown. Bluepoint Games is handling the development work, and I'm sure they'll do the game justice as they've worked on remasters and remakes of Shadow of the Colossus and Uncharted.
Demon's Souls will be coming exclusively to the PlayStation 5, but the release date is still unknown at this point in time.
Hitman 3
The game that I least expected to see, Hitman 3 is coming to the PS5. Interestingly, it will also be coming to the PS4 so if you choose not to adopt the next gen system yet, you won't miss out on this one. It's a bit hard to describe exactly what we can expect, so you should check out trailer above here to get a feel of what you can expect from IO Interactive.
Hitman 3 will be coming to both the PlayStation 4 and 5 sometime in January 2021.
Ghostwire: Tokyo
Initially revealed at E3 2019, we now have the first gameplay footage of Ghostwire: Tokyo. It is a first-person action-adventure game with some really bizarre elements. Gamers must uncover a mystery and save Tokyo from a whole host of creepy spirits. This is fitting for developer Tango Gameworks, who have worked on horror games like The Evil Within 2.
Ghostwire: Tokyo will be coming to the PlayStation 5 sometime in 2021.
Oddworld: Soulstorm
One of the longest-running game franchises around is coming back with a blast in the form of Oddworld: Soulstorm. The game follows Abe exploring vast environments and saving his fellow Mudokons. While not much else is known about the game, we are expected to "witness Abe's horrifying conflict with a terrifying new machinations" and a "dark parable that tells an epic tale of a volatile society pushed to its limits."
The developers mentioned that they will be including intelligent new mechanics and twisted new devices that will give gamers new challenges, and that the game will represent a huge visual and cinematic leap for the franchise. Oddworld: Soulstorm is coming to the PS5, PS4, Xbox One, and PC, with the release date being unknown at this point in time.
Sackboy: A Big Adventure
Need something more for the kids? Sackboy is making his triumphant return with Sackboy: A Big Adventure. It appears that it will be departing from the usual 2D perspective and turn into a full 3D platformer. Multiplayer co-op appears to be present, but nothing much else is known about the game yet. As the series is known for player creation, it will be interesting to see how they incorporate that with the PS5 and its new features.
There is no word yet on exactly when Sackboy: A Big Adventure will be coming, but it will be exclusively available on the PlayStation 5.
If you wanna see what the PlayStation 5 console looks like, click right here.
Pokdepinion: The lineup of PS5 games look good enough to keep early adopters busy for a while. Personally, I'm really excited for the new Spider-Man game given how good the PS4 one was.