ASUS Releases the ZenFone AR; The Smartphone with Advanced AR and VR Capabilities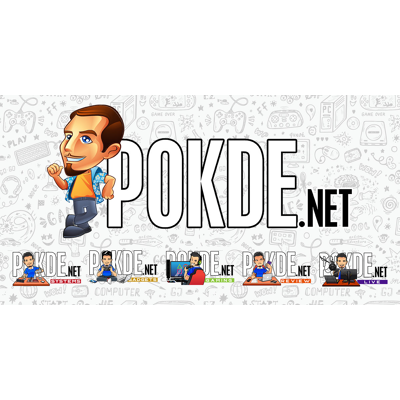 Augment your reality with the ZenFone AR
Phones have come a long way nowadays, with the advancements in hardware and software moving so fast that people can hardly keep up. I still remember seeing a flashlight on top of my Aunt's Nokia 1100 when I was a kid and my young mind just exploded. I couldn't believe how such advanced technology could have existed and it's there right in front of me! Nowadays, smartphones are more advanced than ever, some of them, like the Samsung Galaxy S8 could turn into a frikkin desktop computer! Now, ASUS are trying to take things a little bit further by introducing their newest device, the ZenFone AR.
The ZenFone AR is claimed to be the world's first smartphone with AR (augmented reality) and VR (virtual reality) capabilities that is Tango-enabled and Daydream-ready. It's also the world's first smartphone to have 8GB of RAM. Paired with a pretty powerful Qualcomm Snapdragon 821 processor specially optimised for Tango, ZenFone AR's powerful performance and innovative camera work in conjunction with Tango technology to enable smooth and compelling smartphone AR experiences.
The ZenFone AR uses their specially designed TriCam system, a three-camera system consisting of a 23MP PixelMaster 3.0 main camera, a motion-tracking camera, and a depth-sensing camera that meet Tango specifications. The TriCam system consists of three rear cameras, a motion-tracking camera, depth-sensing camera and high-resolution 23MP PixelMaster 3.0 camera, together with Google Tango, giving you a vivid augmented reality experience. Furthermore, the ZenFone AR uses Daydream by Google that enables users to experience certain apps and games in VR using a Daydream View headset.
Apart from that the ZenFone AR sports a large 5.7 inch Super AMOLED WQHD display, 128Gb on board storage, a 3300mAh battery with Quick Charge 3.0 and comes with Android 7.0 straight out of the box. The main snapper is an ASUS PixelMaster 3.0 camera that uses a Sony IMX318 camera sensor and the ASUS TriTech autofocus system and has optical image stabilisation (OIS) for photos and electronic image stabilisation EIS for videos. On the front is a wide angle 8MP camera.
The ZenFone AR retails at RM3,799 and will be available from 7th July onward at authorised retailers and through Lazada. The ZenFone AR also has a 1 to 1 exchange warranty that is only valid within 12 months from the date of purchase.
Pokdepinion: The ZenFone AR is definitely some impressive cutting edge hardware though I can't really see pass the unfortunate gimmicky-ness of the device. Also I think the ZenFone AR might find it difficult to find an audience especially when the device itself costs more than the Samsung Galaxy S8+.