Acer C250i is a Handy Portable LED Projector And It's Here in Malaysia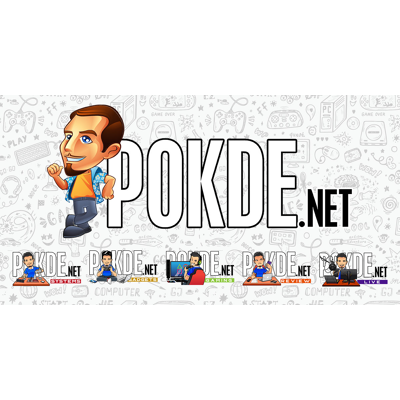 Acer C250i is a Handy Portable LED Projector And It's Here in Malaysia
Projectors were never seen as viable as TVs or monitors for most consumers. It's more suited for work and study environments, especially given the needed maintenance such as changing out the bulb. What if you had one that's convenient, portable, and versatile for everyday use? The Acer C250i embodies that, and it's now here in Malaysia.
As revealed during the Acer Malaysia 30th anniversary celebration, the Acer C250i is a portable, multi-angle LED projector with a unique twisted roll design. It lets you project onto a wall, ceiling, or any surface without the need for a tripod or a stand. You can easily connect it to your smartphone, making video calls and sharing content with a group way simpler. It's considered the first auto-portrait LED projector which lets you change the projection orientation on-the-fly. Moreover, keystone correction ensures that the content being displayed will look great from every angle.
The Acer C250i is capable of projecting up to Full HD 1080p and can be connected to both Android and iOS devices wirelessly. The built-in Bluetooth speaker supports Acer TrueHarmony technology, so you can opt to not bring separate audio equipment for a lighter, easier setup. You can have it all powered up wherever you go thanks to the whopping 9,000 mAh battery capacity, which allows for 5 hours of continuous use at full charge. If you're worried about the lifespan of the bulb, it can last a very lengthy 30,000 hours, which is 6,000 days / 16.4 years if you use it for 5 hours a day, everyday.
If you would prefer a wired connection for stability or maximum performance, there are HDMI, USB-C, and USB-A ports for you to make use of. It's simply plug-and-play, so you don't need to install any additional software / apps for both PC and smartphone. In fact, you can opt to forego a smartphone and PC altogether by connecting a storage device to the USB-A port to play all your multimedia files directly on the projector itself.
The Acer C250i portable LED projector is now available at Acer official online stores and authorized resellers nationwide. It will be retailing for RM1,699.
Pokdepinion: I'm gonna add this to the list of gadgets I want for myself this year. The idea of being able to use my PC while completely lying down on my bed sounds very enticing, especially since I'm already on a wireless setup.