Acer introduces the latest Predators — here's the first Ultra HDR monitor in Malaysia!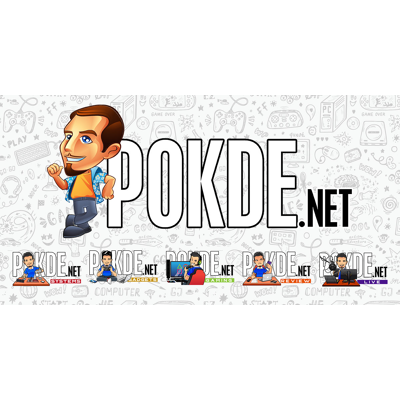 Acer today launched their new Predator Gaming lineup here in Malaysia. First introduced back at the [email protected] 2018 event, these new products cover an entire spectrum of price ranges. Priced all the way up to RM12999 for the fully kitted out Predator Helios 500, Acer aims to satisfy every gamer out there with their range of products.
Predator X27 Gaming Monitor
But Acer didn't just introduce their gaming systems. They also brought out the impressive Predator X27 gaming monitor, a 27″ beast of a display. It checks in with all the top specifications like a 4K Quantum Dot panel, 144 Hz refresh rate and a 1000 nits peak brightness. The retina-burning brightness is not going to be blasting your eyes with all that photons all the time, as the Predator X27 actually has 384 LEDs for individually-controlled zones that only light up when it is required for deeper blacks than offered by traditional displays. It also comes with an ambient light sensor to automatically adjust the brightness, while the included Predator Shield helps gamers focus on the game, regardless of the surrounding lighting conditions. It doesn't come cheap though, priced at RM9999 with availability beginning in mid-July.
Predator Helios 500 Gaming Laptop
Designed to take gaming performance to the next level on the mobile platform, the Predator Helios 500 can be configured with an Intel Core i9 8950HK for a 6-cored, 12-threaded overclockable beast of a laptop. Throw in the 32GB DDR4 RAM, 512GB PCIe NVMe storage and a GeForce GTX 1070 8GB, and you have yourself a powerful gaming laptop capable of handling the latest AAA titles in their full glory. All yours for an affordable price of RM12999. You can also get it with a more mainstream i7 8750H, 16GB RAM and 256GB PCIe NVMe storage for RM8999 if your wallet hurts a bit too much to get the former.
Predator Orion 5000 Gaming Desktop
If you don't think you will be going places and gaming there, this is the setup for you. It's a desktop that comes with an i7 8700 processor, 16GB of RAM and a GeForce GTX 1070 8GB for a great gaming experience. Coupled with Acer's proprietary IceTunnel 2.0 which allows the Predator Orion 5000 to draw massive amounts of cool air and expel the heat effectively. If one day the hardware in the Predator Orion 5000 becomes insufficient for your needs, you can always upgrade it via the easy-open side panels. The case is also designed to keep electromagnetic interference (EMI) levels in check. The Predator Orion 5000 will come with a Predator USB Flare keyboard and mouse, priced at just RM7899.
Predator Helios 300
Priced from RM3999, this is an excellent entry point into the Predator family. Equipped with an i5 8300H processor and a GeForce GTX 1060 6GB graphics card, even AAA titles can be handled with aplomb, albeit with slight reduction in the graphics settings. There are also the Dual AeroBlade 3D fans that will keep things cool. If you desire a bit more performance, you can also plump up the extra cash to get the RM5199 variant, which comes with a 144 Hz IPS panel and a beefier 6-core i7 8750H.
Pokdepinion: The Predator series look amazing, but where's my Helios 300 Special White Edition?