AMD Ryzen SKU released – up to 17 model includes Pro and X version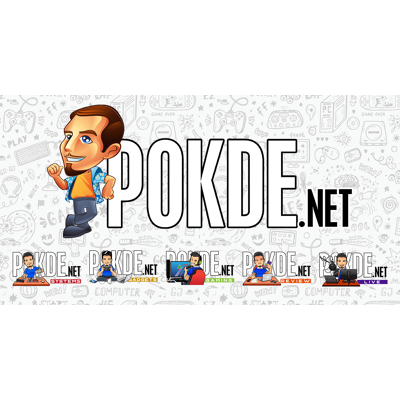 Previously we learned that the AMD Ryzen is said to be launching in early March. Soon after, more rumors are spreadd regarding the full AMD Ryzen processor SKUs. This latest rumor is still not 100% confirmed, but should provide some insight into what's coming with the launch.

AMD Ryzen model
Core/Thread
Core Clock
Intel's equivalent
R7 1800X
8C/16T
3.0GHz – 3.6GHz
Core i7 6900K
R7 Pro 1800
8C/16T
R7 1700X
8C/16T
Core i7 7700K
R7 1700
8C/16T
Core i7 7700
R7 Pro 1700
8C/16T
R5 1600X
6C/12T
3.2GHz – 3.5GHz
Core i5 7600K
R5 Pro 1600
6C/12T
Core i5 7600
R5 1500
6C/12T
Core i5 7500
R5 Pro 1500
6C/12T
R5 1400X
4C/8T
Core i5 7400
R5 Pro 1400
4C/8T
R5 1300
4C/8T
R5 Pro 1300
4C/8T
R3 1200X
4C/4T
3.1GHz – 3.4GHz
Core i3 7350K
R3 Pro 1200
4C/4T
R3 1100
4C/4T
R3 Pro 1100
4C/4T

What can we learn from the table is the highest end part AMD Ryzen R7 1800X and 1800 will be competing against the highest end Intel Core i7 6900K. Meanwhile the R7 1700X and below are targeted equivalent to the latest Intel i7 Kaby Lake Processors. Also from the table we learn that it will be no 8 core 8 thread processors, instead the 6 core AMD Ryzen might be released, with 12 threads. All the AMD Ryzen R5 is set to compete with the latest Intel i5 Kaby Lake processors. The lower end part, AMD Ryzen R3 will be featuring flat 4 core 4 thread, this might be a direct competitor against the unlocked Intel Core i3 7350K.
The Pro and X version are still unknowns. But from speculation, the Pro version might be designed for workstation application, compatible with ECC memory. Meanwhile the X version, left us with many question whether the new AMD Ryzen processors line-up will also have locked and unlocked processor as the X might indicated the unlocked chips.
No information regarding the upcoming AMD APU processor though. There is still some unclear information regarding the AMD Ryzen processor availability but some suggested it could be launched as soon as early March 2017.
Pokdepinion: AMD share has risen tremendously recently, with the hype getting hot and hotter.  Everyone is still waiting for AMD's comeback in the scene.