8-core Threadripper 1900X announced on the X399 platform; 64 PCIe 3.0 lanes, quad channel DDR4 memory, $549 price tag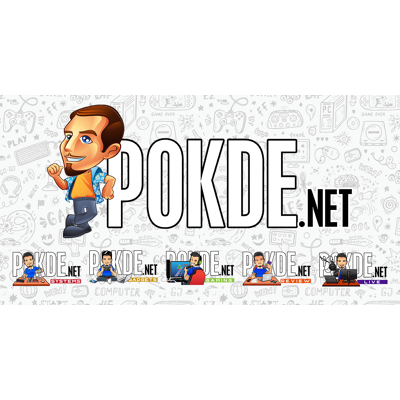 AMD isn't done with their X399 platform just yet, announcing an octa-core AMD Ryzen Threadripper 1900X to join the 12-core and 16-core AMD Ryzen Threadripper CPUs. This is AMD's most affordable entry ticket into the X399 platform, promising a massive jump from the X370 platform in terms of expandability and memory bandwidth.
While Intel's move was a lot more restrictive in terms of memory channels and PCIe lanes, AMD has granted the Ryzen Threadripper 1900X the full treatment, with the 8-core part having full access to quad-channel DDR4 memory and 64 PCIe lanes. This makes the CPU perfect for powering workstations that can benefit from 128GB of RAM with all the DIMM slots occupied, the massive memory bandwidth available, as well as the ability to use up to four graphics card in multi-GPU configurations, no sweat. The CPU also runs at 4.2 GHz with XFR enabled.
Gamers who prefer to run CrossFire or SLI setups can also opt for the Threadripper 1900X considering that it offers 60 PCIe 3.0 lanes fed to the PCIe and M.2 slots. This is something Intel has no answer for, as only their higher end CPUs starting from $999 has 44 lanes, with the lower end CPUs only sporting 28 lanes, and the Kaby Lake-X CPUs featuring just 16 PCIe lanes.
Speaking of which, the Threadripper 1900X will be sold for just $549, slightly cheaper than Intel's 8-core i7 7820X which has a price tag of $599. $50 might not look like a lot of difference, but once you take into account that Intel's part only has 28 PCIe lanes… Well, that's something right there. If you want to get the most affordable entry ticket to AMD's X399 platform, this is it, and it will be available starting August 31st. If you want the higher end AMD Ryzen Threadrippers, August 10th will be the date.
While we wait, here are more nice photos of the Threadripper packaging.
Pokdepinion: I have some doubts on how popular this lower end Threadripper will be, considering it doesn't offer much more over the X370 platform's Ryzen 7 CPUs, unless you really have a need for RAM or more PCIe lanes.