AMD Radeon RX Vega cards officially launched at SIGGRAPH 2017; Radeon Packs offer insane value for gamers hopping onto the AMD ecosystem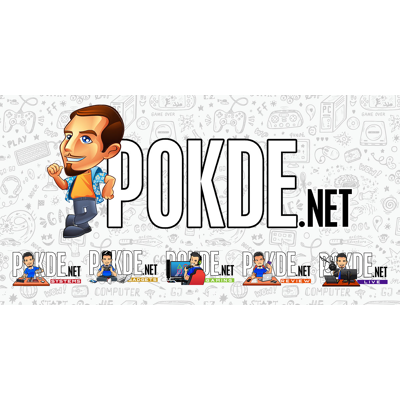 The AMD Radeon RX Vega hype train has finally gotten an arrival date. August 14th is the day these cards will be available, and with them, the Radeon Packs which offer really great value for gamers who are taking the jump to the AMD ecosystem. Pricing wise, much was revealed in a prior leak, although there were definitely some inaccuracies in there. We will get to that later. Let's talk specifications first.
Here's how the AMD Radeon RX Vega cards stack up by the numbers. Previously we have already talked about the AMD Radeon RX Vega 64 Liquid, which will feature a fancy brushed aluminium shroud over the GPU. Of course, clocks will be higher than the air cooled variant, and by quite a large margin as well. Apparently the highly efficient pump, zero-bend radius tubing and none other than a Gentle Typhoon fan for silent yet powerful cooling is definitely working to tame the considerably high TDP of the Vega 64 Liquid.
If you just want the RX Vega cards, AMD will give you the Radeon RX Vega 56 for $399, or the Radeon RX Vega 64 air-cooled card for $499. But if you want greater value, the Radeon Packs definitely serve them in loads. There are three Radeon Packs, all of which offer a $200 discount on the Samsung CF791 curved ultrawide FreeSync monitor, $100 discount on select Ryzen 7 1800X and X370 motherboard combos, as well as two games to test your new setup on, Wolfenstein II: The New Colossus and Prey, an extra $120 saving. The games will be only available in certain regions, but here's hoping that we Malaysians will be able to enjoy this great deal as well. On to the pricing of the packs:
Radeon Red Pack gives you the Radeon RX Vega 56 for $499
Radeon Black Pack packs the Radeon RX Vega 64 for $599
Radeon Aqua Pack has the highest end Radeon RX Vega 64 Liquid Cooled Edition, priced at $699
With these savings on a FreeSync monitor, a new motherboard and CPU, the Radeon Packs make a great option for gamers who are looking to setup an entirely new gaming system, powered by AMD technologies. Let's hope that Radeon Packs will be offered here in Malaysia as well, as enthusiasts definitely owe it to themselves to enjoy adaptive refresh rate technology like FreeSync now in 2017, and that's one area which gamers in the green camp will have some difficulty dipping their toes into with GSync monitors so prohibitively expensive.
ARVE Error: need id and provider

Pokdepinion: With RX Vega, the potential of FreeSync is heightened with more performance to drive higher resolutions and more details. Still, the fact that AMD is only now coming up with an answer to NVIDIA's GeForce GTX 1080 is worrying as the green camp readies their Volta architecture.