ASUS Republic of Gamers unveils their latest gaming line-up at Computex 2017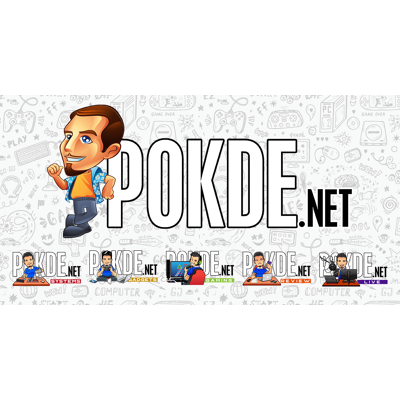 ASUS Republic of Gamers (ROG) hosted the Join the Republic press event at Computex 2017 today to unveil the latest line-up of gaming innovation.
I'm very proud to witness how ROG's dedication to superior design and engineering has been recognized and celebrated by the gaming community worldwide for more than a decade. Today's announcement and demonstration show how ROG products reach out to every gamer, empowering players of all skill levels and from all over the world to enjoy the best gaming experiences — and to win more battles! Jonney Shih, ASUS Chairman
Unveiled for the first time was the long-awaited ROG Zephyrus, the world's slimmest gaming laptop powered by a 7th Generation Intel Core i7 (Kaby Lake) processor and the latest NVIDIA GeForce GTX 1080 graphics. Zephyrus features the Windows 10 Creators Update, which improves the performance of PC games via the all-new Windows Game Mode, and makes it easier to perform native game-streaming with Beam, Microsoft's streaming service. Other products revealed include: ROG Strix SCAR Edition, a brand-new gaming laptop engineered to give FPS players a vital edge, with Intel Core i7 processors, NVIDIA GeForce GTX 10 Series graphics, and an ultrafast 120Hz, 5ms display; and ROG Strix Hero Edition, a new gaming laptop made for MOBA heroes, with Intel Core i7 processors, NVIDIA GeForce GTX 10 Series graphics and a 120Hz wide-view display with rich color fidelity.
Also shown for the first time were:
Rampage VI Extreme, a flagship motherboard for dream X299 systems with custom liquid cooling and next-level customization;
ROG Rampage VI Apex, an all-new X299 motherboard designed for record-breaking overclocking and sub-zero cooling;
ROG Swift PG35VQ, a 35-inch 3440×1440 HDR curved panel monitor with a 200MHz refresh rate and NVIDIA G-SYNC technology;
ROG Strix Fusion, the world's first gaming headset with exclusive headset-to-headset RGB-lighting sync and mobile app control.
The latest ROG gaming laptops have been carefully designed to delight two distinct types of gamer: those who crave the best performance from the latest resource-intensive AAA titles; and those who need certain performance and control-enhancing features to succeed at online eSports games and events.
ROG also officially launched the ASUS Aura SDK beta program, an evolving developer toolkit based on the most comprehensive full-system-lighting solution, furthers the capabilities and benefits of our Aura illumination technology. Aura SDK enables developers to fully exploit the capabilities of the vast eco-system of ASUS Aura Sync-capable gear, including the ability to display an array of system stats and alerts via RGB illumination, and brilliantly portray in-game action with real-time synchronized lighting — unleashing infinite lighting possibilities.
The latest ROG announcements also highlight the continuing strong relationship between ASUS and Microsoft and their commitment to providing the best gaming experiences.
Microsoft and ASUS continue to bring together the most advanced gaming software and hardware – Windows 10 and Republic of Gamers – to deliver unprecedented, immersive experiences to gamers all over the world. At Microsoft, we are continuing to bring the biggest lineup of games to Windows 10 PCs, and with Xbox Play Anywhere gamers can experience the freedom to play their games wherever they want. Peter Han, vice president, Partner Devices and Solutions, Microsoft
Join the Republic: A celebration of gaming innovation in five themed chambers
Following the on-stage presentation, attendees were invited through the specially-erected ROG tunnel to experience the Join the Republic showcase. This thrilling experience has been arranged into five distinct themes, each with its own dedicated design and demonstration equipment.
ROG excels in case modifications
ROG gaming products are massively popular with the case-modding community. This chamber demonstrates how some of the world's best modders have used ROG products for the basis of some incredible mods.
The area is arranged as a 'modding laboratory', with a live demonstration and media interaction as two well-known modders — China's Wei Zheng, also known as Ai-Mask; and Australia's Stephen Hoad, aka Oz Modz — demonstrate their own gaming rigs, which leverage various ROG gaming products. Ai-Mark's ROG Moto-Mod is reminiscent of his dream Ducati motorcycle, with Strix Z270-E Gaming as its powerful engine; while Oz Modz' Maximus IX Formula-based Halo Master Chief draws its inspiration from the lead character in the famous Microsoft game.
ROG products to be seen here include: Strix Z270-E Gaming; Strix GTX 1080Ti; Maximus IX Formula; Strix GTX 1080; Swift PG 348Q; and Pugio.
ROG leads the esports industry
The esports industry is burgeoning globally, with ROG leading the way — creating products especially tailored for all types of esports games. This chamber is designed like a 'fight club' arena for gamers to test their skills using the latest ROG Strix Series gaming laptops.
Taking center stage in this chamber is Ninjas in Pyjamas (NiP), one of the world's most revered esports teams who exert their gaming skills on a live-stream using the most advanced gaming laptops.
The brand-new Strix SCAR Edition and Strix Hero Edition gaming laptops are respectively targeting FPS gamers and MOBA gamers. The models are infused with FPS shooters' and MOBA warriors' spirits of pursuing achievement and honor in their appearance. In both cases, the core functionality has been meticulously designed to fulfill the needs of fast-paced and fierce gaming sessions.
ROG products to be seen here include: Strix SCAR Edition and Strix Hero Edition.
ROG gaming desktops and monitors create the best customized gaming experience
This chamber demonstrates how ROG desktops enable gamers to experience both the very best gaming performance and customization options — with stunning lighting projections around the room to highlight the products. Visitors experience in-game virtual worlds with lifelike images and true-to-life colors displayed on ROG Swift Series gaming monitors: these are built for both gaming enthusiasts and pro-gamers, and take gaming visuals to a whole new level through HDR gameplay and surround setups.
The ROG Swift PG35VQ curved monitor and PG27UQ HDR gaming monitor are the very first to offer stunning resolution of up to 4K UHD with an ultrafast refresh rate of up to 200Hz at the same time, to deliver the ultimate gaming experience.
ROG Strix GD30CI's intricate design detailing and ROG GT51CH's extremely powerful performance are presented through a fascinating projection-mapping special effect. This interactive setup highlights the design concepts behind ROG desktops, leading audience to imagine the possibilities of the future.
ROG products to be seen here include: GD30CI; GT51CH; Swift PG35; PG27UQ; PG27AQ; and PG27VQ.
ROG outshines the competition with ASUS Aura Sync
This chamber immerses visitors in the colorful world of ASUS Aura. ASUS Aura Sync takes RGB lighting beyond the checkbox, combining and controlling the LEDs of all Aura-enabled products from a single application to achieve perfect, synchronized harmony — and it's now a key feature of loads of ROG gaming products. Visitors can explore nine control schemes throughout all ROG products on display in this chamber, including: Static; Breathing; Strobing; Color Cycle; Rainbow; Comet; Flash & Dash; Music Effect; and Temperature modes. Wall-mounted RGB LED strips are synchronized with the displayed mods, so their illumination responds to visitor interactions.
Headlining the products on display in this area are ROG Rampage VI Extreme and Strix X299-E Gaming, a new ATX motherboard that's geared to dominate, with bold aesthetics that are easily personalized, thrilling performance that's readily accessible, and captivating audio that draws gamers deeper into the action.
All ROG products on display in this chamber benefit from Aura Sync illumination. ROG products to be seen here include: Rampage VI Extreme; Strix X299-E Gaming; Pugio; Strix Fusion; Poseidon GTX 1080 Ti; Swift PG27VQ; SLI HB Bridge; and GR8 II.
ROG redefines AAA gaming experiences
This chamber shows a glimpse of the future of gaming, and allows visitors to witness the redefinition of performance barriers. Like a secret arms depot inside an underground military facility, the dark environment of this chamber, bathed in atmospheric ROG-red light, serves the sole purpose of displaying the ultimate power of its arsenal. It showcases ROG's most powerful laptops running the latest triple-A games at unbelievable frame rates, demonstrating how gamers who also demand portability no longer need to compromise when it comes to graphical fidelity and extreme performance — delivering desktop-like gaming experiences anywhere.
ROG products to be seen here include: Zephyrus and GX800.