Asus ROG Media Press Taipei – Join The Republic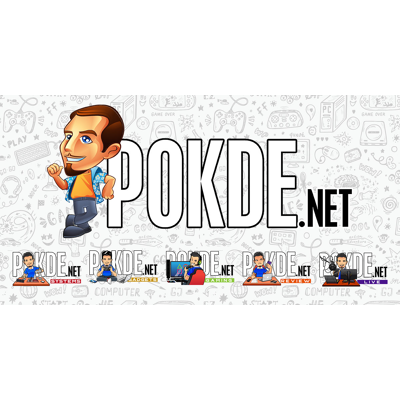 So yesterday, my Computex 2016 trip came to an end. We attended the Republic Of Gamers (ROG) media press event right after our Zenvolution media press so this post is considered a little late. But this was intentional. I went to Computex mostly for the ROG stuff and I wanted to consolidate my opinions based on the media release AND the Computex exhibition. So let's begin!
The opening speech was done by Mr. Jonny Shih, chairman of Asus and he seems excited with the offerings that he has to propose this year. But of course, he has all the reasons to be excited because Asus has really filled up their arsenal this year as compared to the last year.
The highlight began once Derek Yu – the ROG General took the stage. Derek has a solid portfolio with ROG and he was definitely THE person to present the products.
So first up is the ROG Avalon which is at the moment in it's working prototype level. The goal here is to build a very modular form factor rigs, reducing cables and supporting plug-and-play methodologies. Some of the highlights are the swappable back for I/O flexibility and plug-and-play SSD cage which means replacing hard drives will be a piece of cake. At first I was wondering, why would I even want to swap my SSDs that frequently. I myself have a hot-swappable SSD/HDD feature in my desktop and never really used. Then I realized that because of the Avalon's portability, there really could be a need for this. If you are a true gamer, your game data would be relatively huge – saved data + game's external data. You can seperate your games into multiple HDDs/SSDs and never risk losing them again. Then again, my games are rather specificly limited so I probably wouldn't need that feature.
The one feature that enticed me the most was the cable-free PSU interface. Because this is still an early prototype, there will be some questions that need to be ironed out moving forward. What will the capacity of the available PSUs be like? How many modular ports will be available on the Avalon since the PSU is now mounted to the system unit. But the biggest fact nowadays is that the number of users who are adopting liquid cooling is now massively increasing. And if the modularity of the system unit doesn't comply to this, that would be a big problem. However, the ROG Avalon has been tailored to fit for both environments. Liquid or Air is now only YOUR choice.
Moving on, we had the ROG G31 Edition 10 Gaming Desktop. This is where things get rather interesting. Previously, you would have seen the ASUS GR6, GR8 and the likes surfacing on gamer's desktop and there were mixed feelings about it's acceptance.
I always told my fellow readers to treat it more like a console rather than desktop looking at it's size constraints. It fills the gap between the two rivals providing the best of both worlds in a small package. This time around, things are about to get a lot more different because Asus has crammed in TWO units of the GTX1080 into the G31 Edition 10 (The Edition 10 is actually referring to their 10th Anniversary). To make things neat and smart, the PSU has been isolated from the machine in a very beautifully designed package. The extraterrestrial design scheme is applied to both the system unit AND the PSU chamber.
Specs wise, we believe it will house the Intel 6th-Gen processor and up to 64GB RAMs. Apart from this, M.2 PCIe SSDs (note the plural) are going to conform to the space limitations just wonderfully with actually providing faster speeds than conventional SSDs. What a combination!
Then, comes the ROG Swift PG248Q. Having a smaller display allows for higher overclocking possibilities. If you are not keen of wide and huge displays and are prone to get headaches due to this, you might as well opt for a smaller display but higher clock range. The PG248Q is overclockable to a whopping 180Hz refresh rate and obviously, GSync comes standard. This monitor has also been set as the exclusive monitor of ESL One 2016 & International 2016.
If we are going to talk about monitors and GSync, my personal choice is still the PG348Q which I am still hoping for it to hit the Malaysian markets soon. Oh yes, it's not new but it WAS on display indeed.
Okay, it's time to move on to the next agenda. I have toyed around with the GX700 previously, and I told you guys, there will be a GX800 update coming soon. Well, it is here and so far the most significant update is that they have SLI-ed the laptop.
For now, the display unit was packaging GTX980 on SLI and not GTX1080. However, one of their representative did hint that there might be a GTX1080 edition too. Asus was being sneaky this time around but GTX1080 SLi will finally make this laptop unleash the real potential (and hopefully price). Other additions were the MechTAG keyboard with RGB LED effects on each of the keys.
Oh, and it was an engineering unit and guarded by the Asus rep so we weren't really allowed to check it's details. So we'll KIV this one until it reaches our shores.
Yep, that's next in our list – the ROG Centurion True 7.1 Gaming Headset. Sound is very specific to me and I don't like to jump into them unnecessarily. But if we are talking about a TRUE 7.1 environment here, it might be a game changer. I'll be honest, headsets were never Asus' main league, but they are putting a lot of effort into this area, so we'll see when we get our hands on one.
To those who are waiting for the GTX1080, here's the Strix GTX1080 gaming graphics card. 1936-MHz in OC mode and just like the GTX980Ti, the Strix GTX1080 will be harnessing the same design – DirectCU III with their patented wing-blade fans which are now available on quite a number of ROG products. Yep, this time it's AURA RGB lightning so you can match it to your scheme. You would be wondering, the GPU is always facing down most of the time, why would you need RGB? Oh, that brings us to the next exciting part of our event.
You see, with the availability of the Thunderbolt 3 capable of data transfers up to 40Gbps, the possibilities in the tech industry are about to take the next level of height. Now, we can separate segments of hardware to off-load performance chambers into different silos that could work independently rather than relying on the resources of the rest of the hardware. Yep, the first thing that comes into our minds automatically is our GPU. Hence, let me introduce to you, the ASUS ROG XG Station 2 – the external graphics dock.
This is going to solve the problems for the on-the-go gamer. Ladies and gentlemen, we are now officially entering the era where gaming on ultrabooks and tablets will become mainstream. As much as VR is getting hyped in the world right now, this is actually the one detail that many are missing out at the moment. Ultrabooks and tablets are getting raw processing power that can now be extended to areas where the limitation is only our imagination. Welcome to the future, guys!
So, under an encasing that stands about 273.7mm in height, 452.8mm in length and 154.9mm in width, we have 4 units of full power SuperSpeed USB 3.0 ports, 1 Gigabit Ethernet 10/100/1000 port, 1 A/C Power socket, 1 unit of Thunderbolt 3 slot, 2 units of XG Station 2 TypeC Port (get it? 2 units?) and 1 unit of the USB 3.0 Type B input. Which means, this can literally become your ultrabook "dock" at home. Plug in everything and station it permanently. When you're back from your daily chores, just plug in your same laptop to this dock and your ultrabook literally turns into a gaming monster. Sounds like a dream most of us have had in years. My project? Asus Transformer 3 Pro hooked to the XG2. Hands down!
Pokdepinion: This year is going to be very interesting for me personally. Asus has plenty in their arsenal and we have enough to toy around. As silent as Asus was last year, this year they have come rather deadly against their rivals. Game On!