How to convert your old ASUS router into a repeater! Eliminate WiFi blind spots and speed up your connection!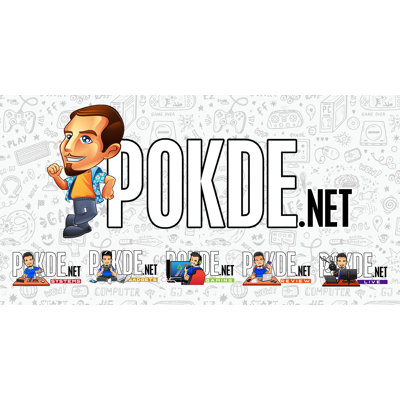 Eliminate WiFi signal blind spot and speed up internet!
Ever since I discovered WiFi routers exist, I have not used LAN connections. But WiFi does have its downsides, and it's quite common to hear about people complaining about bad WiFi coverage, or that they have a good internet connection but poor speeds in certain areas of their homes. Here's a guide on how to convert your old ASUS router into a WiFi repeater.
But hey, here's a little context to the story first. I don't usually work from home, but as you may know, the recent restricted movement order (RMO) has forced me to set up a makeshift office at home. The router is located downstairs, in the living room. And my office is on the upper floor. With multiple walls and other objects in between, I am getting really poor WiFi reception where I am working. There's also a toilet in between, with the reflective tiles further worsening the reception in my makeshift office.
Materials that will weaken WiFi signal
There are several materials that would weaken WiFi signal lies in your house, these are generally materials with reflective surfaces such as metals, or also objects like mirror or water (that's why your phone signal drops in toilet).
You can read more about WiFi weakening materials from here and here.
ASUS RT-N800HP
The ASUS RT-N800HP, is a dual processor router with four high-gain antennas, which rank among one of the best routers back then. but it has been collecting dust in a box in my collection until a few days ago.
Note: If you are using a different router make or model than this, you would need to look for Wireless Distribution System (WDS) feature on your router. If your router does not have WDS, you will not be able to convert it into a repeater. Even some high-end routers might not have WDS and more often than not, it is actually the network chip's limitation rather than the firmware.
Video Guide
Setting up
If you are new to setting up your home network, well, a repeater basically does exactly what its name implies. It repeats the signal, extending the effective range of your signal.
Result
As you can see, with the addition of the RT-N800HP as a repeater, the performance of the network in my office area has been greatly improved.
Conclusion
Now this is a very simple way to widen your coverage with an old ASUS router, or generally most decent routers in the market right now. A more modern and seamless solution would be ASUS' AiMesh technology, where you will have the entire network appearing as a single network, instead of separate access points (APs). That also means you can walk around through out the area within the coverage of your mesh network, without having to connect and disconnect between APs as you move between the coverage zones. It's clearly the better solution, although you will require a more recent router than the RT-N800HP.
So there you have it, a simple way to make use of older networking hardware you have lying around to expand the WiFi coverage at home. Did this solve your issues with your home network? If we did, do give us a thumbs up, and if it didn't, do leave a comment below and we will see if we can help you solve your network issues.