ASUS latest Intel Z390 motherboards are here — pricing starts from just RM929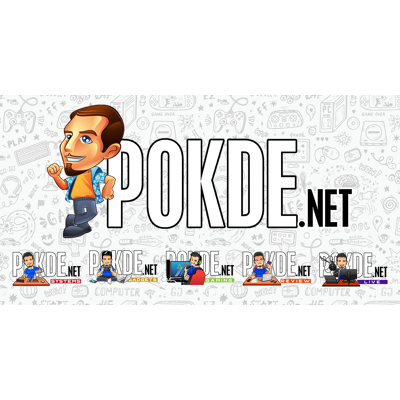 ASUS Malaysia has brought in their latest Intel Z390 motherboards. With prices ranging from RM929 to RM1889, the new motherboards come with all the new features of Intel's latest chipset to enthusiasts in Malaysia. And then some of ASUS' own magic.
Among the magic which ASUS added to their motherboards is AI Overclocking. This feature takes the guesswork out of overclocking by using an algorithm which gauges the quality of your chip and automatically optimizes the configuration of your system. It will increase clock speeds, tweak voltages, test for stability before aiming for higher clocks, just like any self-respecting human overclocker will.
You can even allow continuous training so that the system intelligently adapts to upgrades, seasonal ambient temperature changes and dust buildup as well. AI Overclocking is a feature exclusive to ROG motherboards (except for ROG Strix Z390-H Gaming) and the Prime Z390-A and WS Z390-PRO motherboards. For the lower end motherboards, ASUS still offers OC Tuner which relies on pre-defined overclocking profiles.
For those who are into memory overclocking, the new ASUS motherboards also feature OptiMem II which promise lower interference via a dedicated ground plane and surround ground trace with via stitching. It also routes traces through different layers of PCB to cut down on crosstalk. Combined with the T-Topology trace layout, RAM speeds faster than 4266 MHz are achievable even with RGB RAM. For users who just want a hassle-free system, ASUS now offers MemOK! II which can be toggled. If a memory-related problem is related, MemOK! II automatically applies multiple profiles to ensure that your PC can boot every single time.
There are plenty of other features like quad M.2 drives, Intel Gigabit WiFi which uses Intel's CNVi interface for faster networking and also ASUS Node header allows for monitoring and control from other devices connected to selected motherboards. The fully digital VRM on all their motherboards help deliver cleaner power to the CPU and SafeSlot reinforcement to protect the slots from damaged by heavy graphics cards.
Malaysians can pick from the:
ROG Maximus XI Formula – RM1889
ROG Maximus XI Hero (WiFi AC) – RM1499
ROG Maximus XI Hero (WiFi AC) Call of Duty: Black Ops 4 Edition – RM1549
ROG Strix Z390-E Gaming – RM1229
TUF Z390-PLUS GAMING (WiFi) – RM929
All the above motherboards are available now, and all of them come with 3+1 year extended warranty.
Pokdepinion: The lineup of ASUS Z390 motherboards available in Malaysia is pretty limited, but they do cover all the bases!