Case Mod World Series 2019 winners announced — The creativity is above 9000!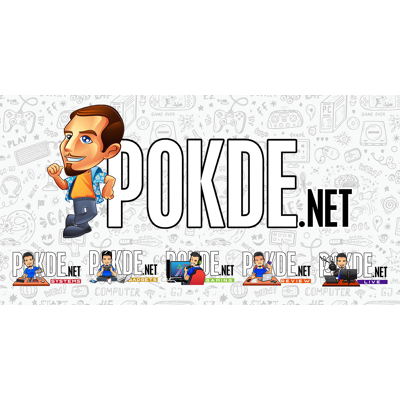 Cooler Master has just announced the winners of the Case Mod World Series 2019. After evaluating over 80 mods, judges deemed these 10 mods to be the creme de la creme. And after you see them, I believe you will agree too.
Case Mod World Series 2019 – Master League Winners
AKMod – Minimalistic
Bagging 1st Place in the Tower Mod category, AKMod will bring home $10 000 (~RM41 555). His build is based on the the flagship Cooler Master C700M chassis, but he further amps up the premium appeal with wood and leather trim used throughout the case. The whole build should have cost more than the prize money, but the sheer elegance of the build is not something you can put a price tag on. Watch the following video of the build shaping up:
Timpelay – SL600Mi
In a weird twist, Timpelay chose to turn his SL600M into a mITX case. In case you guys didn't know, the SL600M can fit E-ATX boards, so to just throw in a mITX board would be comical. Instead, Timpelay chose to cut up his SL600M, painstakingly weld them back to create the SL600Mi. Timpelay came 2nd Place in the Tower Mod category. Now, hopefully Cooler Master will take a few tips from Timpelay and mass produce a smaller SL600M for SFF enthusiasts.
Explore Modding – Realgar Project
In 3rd Place is the Realgar Project, which is also based on the SL600M. This build sees Explore Modding explore a red crystalline theme, making the SL600M look less metal and more rock. Not the music, the materials.
RandomDesign – Star Wars T70 X Wing
Meanwhile over in the scratch build category, the 1st place winner is RandomDesign with his Star Wars T70 X Wing mod. For the Star Wars fans out there, you would probably know which movie(s) it's from. RandomDesign managed to cram an Intel Core i9 9900K, Titan Xp Collectors Edition Jedi Order (naturally), and a full liquid cooling loop to cool the CPU. Oh and there's a BB-8 up top for good measure.
Inony – Leviathan
An equally impressive scratch build is the Leviathan, which was inspired by sentient AI beasts. The entire design looks like the skeletal structure of a whale mated to a shark, with armor plating. It's a sight to behold, although Inony admits that the hardware here isn't a match for the beauty of the build as he used hardware donated by his friends. But who cares if it looks this amazing?
Case Mod World Series 2019 – Apprentice League Winners
Meanwhile over in the Apprentice League we see the following mods winning $1000 CM Store Vouchers each:
TPB Mods – Project Maple
Termuda Square – Stealth 5 Yellow Label
Michael Holly Dulay – Agent 0
More4mLester – Samurai
Prototoxin – Future Gadget XX
Which mod was your favorite?
Pokdepinion: Hands down, the SL600Mi was my favorite. A beautiful yet practical mod.