ASUS Zenfone 3 to be announced on 30th May at Computex 2016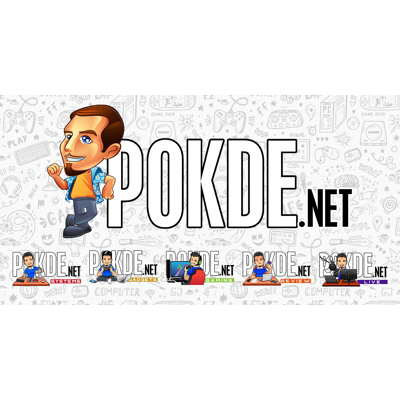 We just recently received a blast from ASUS, informing us about their Zenvolution press event that will be held at Computex 2016 on 30th May. Apparently their key leaders will share with us how our Zen-inspired creativity has evolved to revolutionize computing experiences in the new era.
ARVE Error: need id and provider

At the end of the email, ASUS also included a link to a teaser of their upcoming Zenfone 3, or #Z3N. We found the video quite interesting. The Zenfone 3 has been a rather anticipated smartphone, with rumors appearing as soon as May 2015.
The first tease was of the rear end of the Zenfone 3. Nice. A protruding camera cover glass flanked by what appears to be a laser autofocusing system and LED flash suggests that the laser focusing that ASUS has added to almost every recent Zenfone after the original Zenfone 2 will be back. Below the camera module, it appears to be an elongated fingerprint sensor, as buttons would not have such a flat appearance. Maybe ASUS will allow the fingerprint sensor to serve double duty as volume control as well? Swiping up to increase the volume and swiping down to lower it seems novel.
The next tease was of the upper front bezel which features their signature Zen concentric circle pattern. We could actually be looking at a metallic phone this time, marking ASUS' departure from the budget market which they have all but dominated with their affordable and powerful Zenfone series. It is high time ASUS come up with a proper high end smartphone to take on the big dogs.
What does Unlimited mean in a smartphone? Well from this image, I seem to see no side bezels. I wonder if it is what ASUS defines as unlimited. The sides also seem to be curved, further increasing the possibility that we will finally see a premium Zenfone 3 clothed in metal.
Last but not least, we see three models, which shows that ASUS is returning to its roots and releasing three variants in different sizes, like they did with their first Zenfone series.
Now let's talk about the rumors. ASUS is said to not use Intel SoCs for the upcoming Zenfone 3, and instead use Qualcomm Snapdragon CPUs. However the Zenvolution banner sports Intel's logo beside ASUS', which could also mean the rumors were false. However, ASUS has a wide range of Zen products, including Zen all-in-one PCs and also the much acclaimed ZenBook ultrabook series, which will most probably be using Intel CPUs.
We did see a lot of Zenfones that had a Snapdragon inside, like the Zenfone Selfie and Zenfone 2 Laser, which lends a certain credibility to this rumor, actually. Until the event, we will just have to wait and see.
Pokdepinion: The Zenfone 2 is a huge step above the first generation, with much better battery life and performance. I hope to see a similar leap this time, with a similarly affordable price as well!