ASUS ZenFone 4 series officially announced – Gong Yoo appointed as the brand ambassador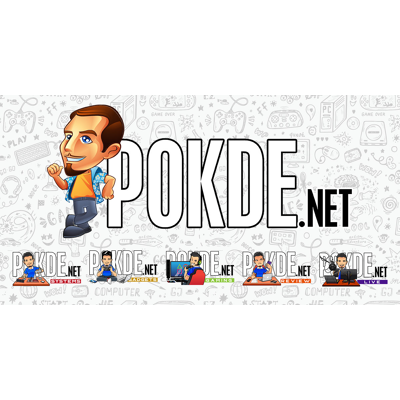 It's official now! ASUS Chairman, Jonney Shih has unveiled the long awaited smartphones, the ASUS ZenFone 4 series. We have provided you some insight recently on the technical specifications and breakdown of each of the models, as well as, a deep dive into the ASUS ZenFone 4 Selfie and the ASUS ZenFone 4 Selfie Pro. That also means that there are a total of 6 variants of the ZenFone 4 announced:
ASUS ZenFone 4
ASUS ZenFone 4 Pro
ASUS ZenFone 4 Selfie
ASUS ZenFone 4 Selfie Pro
ASUS ZenFone 4 Max
ASUS ZenFone 4 Max Pro
Now, the ZenFone 4 series is one of the first series ever introduced by ASUS to fully support dual camera lenses in the whole range. That means, whether they are located on the back or the front of the device, there will be a presence of a dual-camera. This enables the users to capture great photos in any scenarios, at any distance, and in any lighting conditions.
Joining on the stage was South Korean pop sensation Gong Yoo whereby his presence at the We Love Photo event marked his debut as the new ASUS ambassador for the ZenFone 4 family. Gong Yoo proceeded to discuss about his experience with the ASUS ZenFone 4 line-up and his expectations in the partnership with ASUS.
ASUS ZenFone 4
ARVE Error: need id and provider

The ZenFone 4 sports a 5.5″ based device footprint that surely looks rather premium and luxurious. It's designed to deliver unparalleled mobile photography with a dual-camera system that features the flagship Sony IMX362 image sensor and a large, f/1.8 aperture lens that offers incredible low-light performance to let users capture gorgeous photos at night or indoors, as well as a 120° wide-angle lens that enables users to fit more scenery and people in the frame.
Under the hood sports the Qualcomm Snapdragon 630 to 660 (depending on country), the ZenFone 4 delivers powerful yet energy efficient performances, backed by a 3300mAH Li-Po battery, while the ASUS BoostMaster fast-charge technology keeps it going longer.
ASUS ZenFone 4 Pro
The cherry of the icing, top of the line is the ZenFone 4 Pro, a similar rendition of the ZenFone 4 but vastly different. Also spotting dual cameras at the back, the main camera is equipped with the industry-leading Sony IMX362 image sensor with a large 1/2.55-inch size, 1.4µm pixels and a wide, f/1.7-aperture lens to capture brighter and clearer photos in low light. The dual-camera system on ZenFone 4 Pro also has a 16MP camera with a 2X optical zoom and a 10X total zoom that brings distant subjects closer, putting them in sharp focus while softening background details. Combined with the ASUS SuperPixel Engine that effectively increases captured light by up to 8X, along with OIS that enables blur-free handheld exposures of up to 1/4 seconds, the ZenFone 4 Pro carries unprecedented camera performance.
Running on the 10nm Qualcomm Snapdragon 835, much like the ones found in the Samsung S8 devices, you can be assured that performance will be the last thing you will ever have to worry about. The Qualcomm Adreno 540 carries all the horsepower you would need to run pretty much any mobile games at their best settings.
ASUS ZenFone 4 Selfie
ARVE Error: need id and provider

The ZenFone 4 Selfie features dual front-facing cameras that includes a 20MP main camera and a 120° super wide-angle wefie camera. Included is the similar SelfieMaster app that was introduced in the ASUS ZenFone Live earlier this year to snap a different side of you in real-time.
On the back, the ZenFone 4 Selfie sports a 16MP high-resolution PDAF camera to capture vivid clarity and details. Powered by the Qualcomm Snapdragon 430, it comes with 4GB of RAM and a triple-tray slot with SD card expandibility up to 2TB.
ASUS ZenFone 4 Selfie Pro
ARVE Error: need id and provider

Following the line-up is the ASUS ZenFone 4 Selfie Pro, featuring Sony IMX362 dual-pixel image sensor that has twice the number of light-capturing photodiodes as conventional sensors of the same resolution, and the ASUS SuperPixel Engine that enables users to capture 2X brighter low-light selfies. The 24MP DuoPixel technology uses the information captured by the sensor to intelligently create one 24MP high-resolution selfies. That's not all, a 120° wide-angle wefie camera makes it easier to fit multiple people or a wider landscape into the shot.
Powered by Qualcomm Snapdragon 625 with 4GB RAM and Adreno 506 GPU, performance is not underlooked either.
Pokdepinion: Let's wait for these devices to reach our labs so we can take them for some in-depth reviews for you guys. The ZenFone 4 does set a new benchmark against its predecessor, and we are definitely keen to see how far is the gap.