U Mobile And MET To Host MESL – Here's Your Chance To Make It To The Big Stage!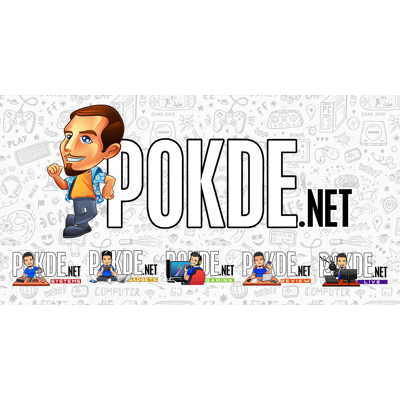 With several local Dota 2 players doing ever so well at The Internationals, U Mobile and Mineski Events Team (MET) saw it as an opportunity to find the next star in the making. Thus, they have teamed up and announce the launching of Malaysia Esports League (MESL). Due to the popularity of the game, not surprisingly it will feature Dota 2.
MESL is set to be the biggest Dota 2 esports league in Malaysia with a total prize pool worth of RM500,000. Seeing that U Mobile is one of the sponsors, an extra RM50,000 will also be received by the winners if the players are active U Mobile customers. So keep that in mind for even more winnings. Other sponsors include Logitech G (official gaming gear sponsor), eGG Network (official broadcaster) and finally Twitch.tv (official streaming partner). With a line up like this, it is almost certain that the tournament will be looked upon seriously.
The league will start on 2nd of September 2017 with qualifiers covering Peninsular & East Malaysia. The top 16 teams from each qualifier will then face-off in the group stages for a duration of 3 months. Subsequently, the top 8 teams will then advance into the playoffs stage and at the end of it will decide the best Dota 2 team in Malaysia.
Local stars Ohaiyo and Mushi were also on hand at the event, seeing the tournament as a great way to find more talents and a platform for them to play professionally.
We have been seeing phenomenal growth in esports not just globally but also in Malaysia during the recent years, and the launch of MESL is naturally the next step in our continued commitment towards the Malaysian esports community. Through our efforts with MESL, we hope to develop more young talents and icons like Mushi, Ohaiyo, and Midone, who will be eager to grow their careers professionally. This is a huge stepping stone for players to penetrate the highest level of Dota 2, such as 'The International', where every player dreams to be at someday Kenchi Yap, Managing Director of Mineski Events Team
If you want to follow the league online, you can do so. All games from the group stages up till the Grand Finals will be aired on Astro's eGG network and Twitch.tv. U Mobile customers can also stream the games for free on Astro GO via Video-Onz, which is U Mobile's service which offers free unlimited data for video streaming.
Besides the tournament, in conjunction with MESL, U Mobile will have the "For The Win" contest which will have Asus ROG GL702VM PC, Logitech G910 keyboards, Logitech G633 headsets, Logitech G502 mouse sets and RM50 steam codes up for grabs. The contest will start from 1 September 2017 and ends at 31st December 2017. The contest will be for U Mobile Prepaid subscribers only where they can collect entry points by purchasing selected prepaid data plans. A total of 32 winners will be selected monthly and winners will be selected based on accumulated entry points. For more info on the contest, you can check it out by clicking here
Pokdepinion: Seeing how our local stars perform on the big stage, it's an encouraging sign for the esports scene here in Malaysia. I hope they just don't limit it to just Dota 2..