[Computex 2018] Acer brings Computex to Public – Acer WMR steals the show!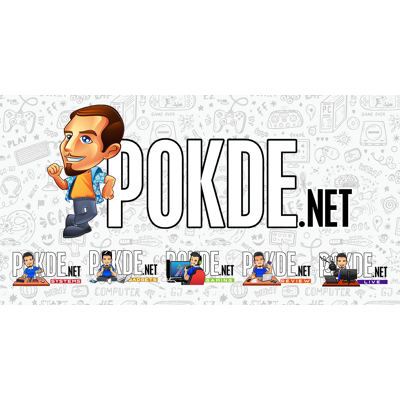 Usually, to attend Computex, you need to have special credentials to access the showcase area as brands bring their best hardware for showcase, competing in a super massive arena. Acer, however, decided to do things differently this time. Instead of opening up the usual booth in the halls, they decided to go massive and open to public instead. Covering a whole street along the Xinyi District in Taiwan, Acer earned all the bragging rights by opening up several showcase booths instead of having just one.
Showcasing products by their categories, they were separated in their respective booths. Orion series had it's own showcase booth. Nitro had it's own. Helios was showcased in it's own dedicated booth. WMR in another one. Yep, there was no way Acer was going to fit all that into just one exhibition hall, so they decided to take matters into their hands. And it was totally worth it!
WMR Steals the limelight
While there were really interesting hardware showcased, including the white Helios 300, the main attraction that stole all the limelight had to be the Acer Windows Mixed Reality (WMR) showcase. This was so much fun, I could play with it all day! Acer's WMR brings Virtual Reality beyond just the headset. In fact, this time around, Acer had 4 simulation chairs mounted to give a cockpit feel, delivering a 2 vs 2 flight battle game.
Combining ergonomically designed chair with fighter jet like controls and Acer's WMR headset, 4 players can play Lightning Wings that allows a 2 vs 2 combat. The chair itself it made of steel and fiber materials along with mild cushioning, built pretty tough. It has some serious hydraulics under it to deliver the job. Let's have a look at how the final setup looks like.
See, playing the VR is one thing but playing it as an ecosystem, is another. altogether. With powerful hydraulics mounted underneath the seat, you get the actual experience of flying a fighter jet that converts into a robot and vice versa. You partner up with another friend to take down other two players to be victorious.
I can't express how exciting this experience was. In fact, pretty much everyone that was with me were dreaming of how only if we could have his at the back of our homes, we probably wouldn't get off it at all.
Pokdepinion: Acer has grown so quickly in the past years, they earned these bragging rights. Bravo!