[Computex 2018] AMD offers peek at 7nm Radeon Vega, 64-threaded Ryzen Threadripper — teases a 7nm EPYC processor of epic proportions too!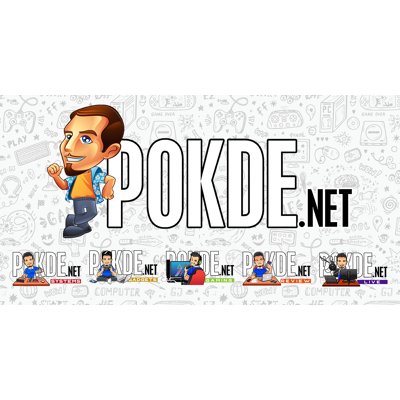 AMD isn't ready to slow down their momentum after launching their impressive 2nd Generation Ryzen CPUs, as they revealed the latest products from partners incorporating their current portfolio, while offering a sneak peek at their upcoming products for AMD's consumer and enterprise-class lineups at Computex 2018.
OEMs are getting it on with AMD
While a year or so back we would rarely hear see OEMs offering systems with AMD's parts, we are seeing Acer, ASUS, Dell, HP, Lenovo and even HUAWEI now showcasing systems with the Ryzen APUs, 2nd Gen Ryzen desktop processors and Radeon graphics. Acer's Predator Helios 500 stands out above the rest, by incorporating the 2nd Generation Ryzen 7 processors and Radeon RX Vega56 for desktop-class gaming performance in a mobile laptop. ASUS took another route, pairing AMD Ryzen mobile processors with NVIDIA's GeForce GTX 1050 in the ASUS VivoBook X570ZD for gaming on the go, while offering the ASUS VivoBook X505ZA with AMD Ryzen mobile CPUs with Radeon Vega Graphics for productivity.
More value for gamers
AMD's latest 4xx-series chipsets enable features like StoreMI, NVMe RAID, XFR 2.0 Enhanced and NVMe RAID. The new AMD B450 replaces the AMD B350 as AMD's mid-range chipset, offering a better value-for-money option than the AMD X470 chipset for gamers who desire more bang for their buck and can do without NVIDIA SLI support. AMD also showcased their Radeon FreeSync technology on Samsung's latest 80″ QLED TV, marking the next level of FreeSync adoption. What's better for FreeSync on a huge TV, is being able to power it with a tiny Radeon RX Vega56 Nano graphics card in a HTPC. This new "nano" GPU enables enthusiast-class gaming performance in small form factor builds, an important niche for gamers pushing for more performance in a smaller footprint. Also demonstrated at Computex 2018 was AMD's 12nm-based 2nd Generation Ryzen Threadripper, now set to sport up to 32 cores and 64 threads of rip-roaring performance. With a release date set for Q3 2018, the HEDT market is set for a big shake up. The 7nm Radeon Vega GPUs are set to empower servers and workstations in H2 2018, but we should expect it to reach gamers soon enough after that.
EPYC growth is epic
EPYC processors are currently implemented in Cisco UCS's highest density offering ever with 128% more cores, 50% more servers and 20% more storage per rack, enabled with the Zen architecture. The new HP ProLiant DL325 Gen10 uses a single EPYC processor to deliver 27% lower cost per virtual machine than the leading two-socket competitor, enabling better value for enterprises. While the dust has yet to be settled around EPYC, AMD is already preparing to sample the next generation 7nm EPYC processor with Zen2 architecture in H2 2018, with a launch date set for 2019.
All in all, it's nice seeing AMD alive and kicking, forcing Intel to up their game. Intel did make a rather strong showing at Computex 2018 too, but you decide who did it better.
Pokdepinion: AMD is really doing quite strongly this time. Let's see if they can keep it up!