Cooler Master MasterAir Maker 8 announced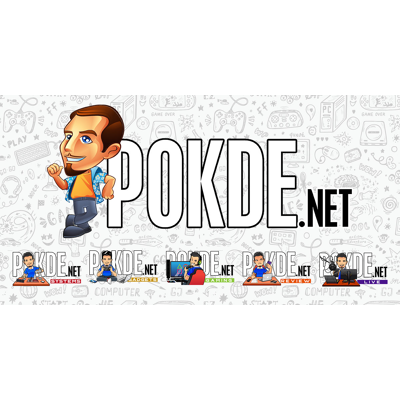 Cooler Master has just announced the availability of the MasterAir Maker 8 air cooler. While most enthusiasts will have gone to using liquid coolers, some may still prefer the assurance of air coolers which have no chance of leaking and destroying all your precious hardware along with it. The better cooling performance may also be a boon for some more hardcore enthusiasts who aren't ready to go down the custom liquid cooling route yet.
The air cooler is quite a big chunk of plastic and metal, with an overall aggressive design. What makes the Cooler Master MasterAir Maker 8 unique is the 3D Vapor Chamber that merges the horizontal vapor chamber with heatpipes for better performance. Cooler Master replaced the traditional copper base that transfers heat away from the CPU with a coolant filled Vapor Chamber (VC). When these VCs are heated, the coolant transforms from liquid to gas and back again to protect the CPU from overheating. A total of eight heatpipes (four pipes seamlessly merged with the base) conduct heat away from the horizontal base while an ultra-large heatsink helps further dissipate the heat.
Heat conducted away from the CPU into the heatsink has to be dissipated or it will just become saturated. The Silencio FP fans included with the Cooler Master MasterAir Maker 8 allows it to have a whopping TDP capacity of 250W, while remaining silent with Cooler Master's exclusive Silent Driver IC technology. The output of the two fans combined register a surprisingly low 8-24 dBa, making the MasterAir Maker 8 one of the quietest choices when it comes to high-pressure cooling. The self-lubricating and dustproof design also keeps the blades operating smoothly, ensuring a new system will likely be long obsolete by the time these fans expire.
If the Silencio FP fans aren't up to snuff for you, the MasterAir Maker 8 also supports both 140mm and 120mm fans that can quickly and easily be adjusted, removed and replaced thanks to a special fan bracket design.
As with all recent Cooler Master products, they support personalization to make it uniquely yours. Two interchangeable top covers are included with the Cooler Master MasterAir Maker 8,
a translucent one to show off the red LED lights
or an aluminium plate for a clean and stylish finish. You can even opt not to use a cover for an aggressive look. Cooler Master is set to release the dimensions and schematics of the top cover and fan bracket for makers to creatively design 3D prints or images on the top cover.
The Cooler Master MasterAir Maker 8 is now available locally for a suggested retail price of RM 599.
Pokdepinion: Cooler Master is really targeting modders with their recent slew of customizable products. While there may be fans (get it?) of air cooling setups as well as those who need the extra performance you can eek out of one, but I prefer the clean look of an AIO liquid cooling loop. For each their own. After all, you are to make it yours.