Domino's Pizza Officially Launches Domino's Esports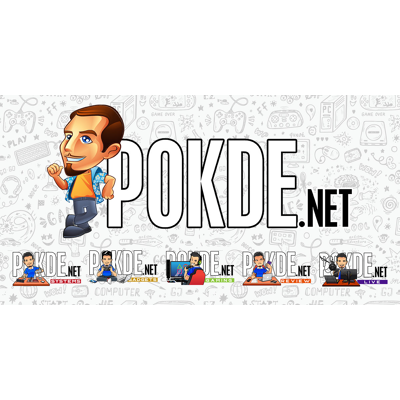 Domino's Pizza Officially Launches Domino's Esports
Yet another one has entered into the realm of eSports as Domino's Pizza has officially launched Domino's Esports to support the needs of the eSports community for greater development in Malaysia.
Domino's Pizza has been engaging with key groups in the local eSports scene to gain feedback and deeper understanding while also identifying potential areas of focus for their Domino's Esports.
Company CEO Ba U Shan-Ting talked about their ambition of creating value and enriching the lives of their customers. They may just be a pizza company but there are looking beyond their scope to create innovative new products and services. They plan to have long-term collaborations with the eSports community, and that there will be plenty of discussions across many different groups to help foster their growth in Malaysia.
In line with its brand promise of It's All About You, Domino's strives to enhance customers' experience across multiple touch points. A great amount of effort has been invested to kick start the discussions amongst the key players in Malaysia. Among the highlights of the discussion includes the urgent need to address the grassroots development to as to enable the process of identifying and shaping the players from a young age.
Furthermore, there needs to be an in-depth understanding of the industry to ensure that the community grows and benefits, above commercial value or profitability, even with the involvement of corporations or brands. Above all, there needs to be a structured approach in terms of training to provide teams with the edge and skill set needed to sharpen their talent. This partnership provides a platform to develop an ecosystem in nurturing players and cater to the needs of the community.
To kick off Domino's Esports, the international brand is teaming up with a leading Southeast Asian based online gaming platform provider, Garena. This collaboration sees Domino's Pizza's tie-up with the platform through three of their videogame titles namely Arena of Valor, Contra: Return, and Free Fire. 
From November to mid-December 2018 via Domino's Good Game Combo customers can enjoy one Regular pizza of their choice, one Twisty Bread, their choice of sides and one 1.5L soft drink for only RM34.90. Customers also can opt for the Well Played Combo, which includes two Regular pizzas of their choice, one Twisty Bread, one Crazy Chicken Crunchies as well as their choice of sides and one 1.5L soft drink for only RM54.90.
With the purchase of the combos, customers are eligible to redeem one in-game unique code for Arena of Valor, Contra: Return and Free Fire.The items that you can redeem include rare skins, heroes, coins, weapons, and more.
Pokdepinion: Well, can't wait to see what they have to bring the table moving forward. 2019 is going to be an interesting year.