Electronic Sports Malaysia Event Coverage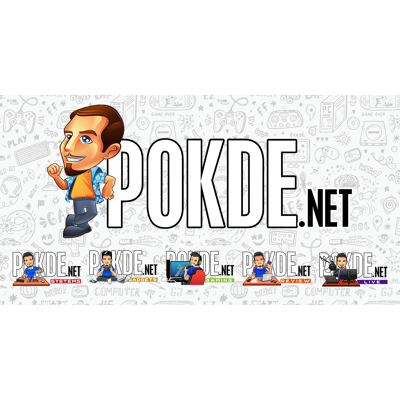 Kuala Lumpur , January 28, 2015 – eSports Malaysia (eSM), the governing sports body for electronic sports (eSports) in Malaysia launched at Dewan Perdana FELDA with the support of Federal Land Development Authority (FELDA) and ASUS Malaysia, recommended gaming brand. eSM was registered under Malaysia Sports Commissioner in December 2014 with the main objective of elevating e-Sports in Malaysia.
eSM's mission is to promote, develop and regulate the e-Sports industry to allow anyone and everyone to be part of this new world phenomenon where e-Sports is regarded as the sports of the future.
eSM 5 STRATEGIC KEY
To be able growth e-Sports in Malaysia the most important part is Education , because right now the mentality people in Malaysia playing games or becoming gamer itself have a bad perception in their mind , its a good move by eSM to Educate people in Malaysia that by playing games and becoming a gamers are not a waste of time.
e-Sports can no longer be seen to be just a game played between a group of people. E-sports is now seen as a dynamic industry that will have a serious impact to the nation.
eSM PRESS CONFERENCE
Dato Latt Shariman Abdullah , President of eSports Malaysia "We are looking for diamonds in the rough" said the president during Press Conference of eSM , eSM looking for talented player/gamers then they wanted to bring this talented player/gamers to the international level and give a recognition to the country and also to the world
The president said eSM has a lot in plan to make e-Sports become a national sport and by 5.5.2015 there will a gaming league locally in Malaysia.
Rinie Ramli known as (Si_Jali) Secretary General of eSM , if you do not know Rinie was ranked 4th in the world in 2005 WCG of FIFA.
During the Press Conference one of the question asked caught my attention "Will gamers in Malaysia will given an official title of Athlete and treated as other professional gamers in other country" , Rinie answered the question confidently and said yes , but to achieve that the player/gamers must have a strong commitment to the community.
"one of the criteria to become a Professional Gamer is you need to be smart , if you cant balance between studies and gaming you will not become a Professional Gamer", said Rinie Ramli . This is true, what Rinie mean if you just play games you will not achieve anything but just pure fun of playing games, to become a PRO in a certain game you need to study its mechanics its gamestyle and master it by learning every aspect of the game , so you can control the game not let the game control you.
MINI GAMES AND EVENT
Other than Press Conference eSM also have a free to play games , DOTA 1V1 tourney and FIFA penalty kick tourney
ASUS is the main sponsor of the Mini Games Event .
The prize for DOTA 1v1 and FIFA penalty kick tourney is total worth RM2500 ASUS Strix Gaming Peripheral Set and also ASUS VX239 monitor
ASUS also sponsored 8 units of ASUS ROG GR8 for participant in the mini tourney
Aside from the mini tourney ASUS also open up a booth for several of their products to test on. ASUS MX279H
Here another booth open up by ASUS you can test the ASUS PB287Q 4K Monitor and ASUS PG278Q Gsync Monitor
Another great things to try out during the event is STRIX gaming headset , ASUS STRIX 7.1 Surround Sound Gaming Headset really catch my eye because it have 10 actual discrete driver to deliver true 7.1 surround sound.
Another main attraction is amphibious vehicle , this vehicle is the first unit to arrive in Malaysia and for now is only available to police for search n rescue team.
 MINI TOURNAMENT PRIZE CEREMONY
Congratulation to all the winner !!
ITS A WRAP
2015 is the year that e-Sports will become a national sport in Malaysia , it's is time Malaysia give birth to more Professional Gamers and treat the gaming community the same as other country that has been successful with e-Sport , its time to changes the Malaysian mentality that playing games can promise a bright future . Thank you eSM for making this possible we will be waiting more from you eSM .