Gamers Hideout X Playcoin launch Blockchain Gaming Guild LEETGuild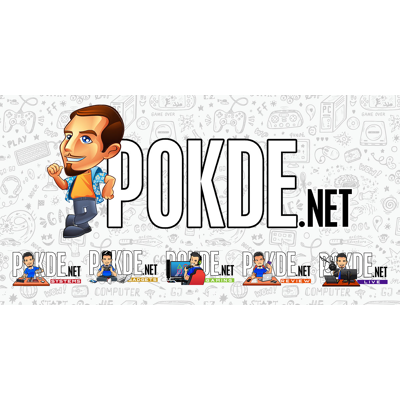 Gamers Hideout X Playcoin Asia partnership offers both Online and Offline Services
As one of Malaysia's leading video games retailers, Gamers Hideout (GH) is partnering up with Playcoin Asia to launch LEETGuild, the first blockchain gaming guild that allows gamers to experience exclusive services in both the metaverse and in the real world. 
The collaboration between Gamers Hideout and Playcoin Asia offers both online and offline services on a fully featured blockchain "guild" platform on a DAO (Decentralized Anonymous Organization) basis. The online services will include guiding the gaming community to adopt Play-to-earn (P2E) games through education, training and expert advice while the offline services will allow community members to enjoy exclusive benefits from the gaming retailer and discounts on gaming equipment. 
With a strong blockchain development support system, Playcoin Asia is creating opportunities in the metaverse and NFTs. Community members can thus stake tokens and gain passive income or rewards through an additional development pipeline of Playcoin Asia called "Proof-of-Stake (POS)" via the P2E model provided. 
According to BGA (Blockchain Game Alliance) 2021 Member Survey & Report, the blockchain metaverse popularity has grown by 33% in Asia and reaching 1.7 million mentions across Asian media outlets. In addition, P2E blockchain games were valued at $36 billion in 2021, while the most popular and dominant P2E game; Axie Infinity alone had reached a record high of $2.5 billion trading volume in September 2021 itself. P2E games were on the rise in 2021 and expected to grow rapidly in 2022 resulting from the pandemic effects – as P2E games allow gamers to generate income or digital assets (NFTs) from crypto, all while playing for amusement and social reasons.
Eddy Yap, the CEO of Gamers Hideout, expresses his excitement in the collaboration as he says that Playcoin's expertise and experience in Blockchain technology will be very helpful in developing LEETGuild, which will lead GH's existing gaming community and customer base into an innovative chapter of gaming. 
Equally thrilled are the people behind Playcoin Asia, namely William Chong, the Operation Director of Playcoin Asia. He has expressed before his concerns over the economic situation due to the pandemic that has contributed to an increasing rate of unemployment. He hopes that by building the LEETGuild platform, they can overcome the lack of crypto knowledge and start-up funds for adoption of blockchain gaming and thus encourage growth potential within the sector. He further notes that the entry for blockchain gaming can be of huge help to those who are in need. 
With 16 years of experience in the gaming industry and a mature community base, Gamers Hideout offers an immense leverage for the collaboration with blockchain expert Playcoin Asia in realizing LEETGuild – which aims to be a life-changing platform for both new and existing gamers in harnessing the limitless opportunities within the metaverse.
Pokdepinion: As someone who briefly dabbled in crypto and is constantly surrounded by peers who are passionate about NFTs, I think that Gamers Hideout's collaborative move is a step towards the right direction in order to stay relevant in a world that is constantly online.