Is Google Drive really dying? Here's what you need to know (and do)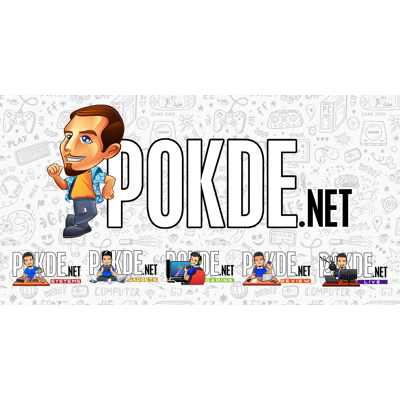 There's been buzz going on the internet lately about Google Drive getting shut down and that your files are in danger. Well, you don't have to be panic as we we will provide you details on a smooth transition for this. The first thing you need to realise, is that, if the date you're reading this article is not March 12, 2018, then you pretty much have NO reason to be panic. Well, actually, even if it is, you still don't have to be panic. In a short summary, what Google is actually shutting down, is the Google Drive Application, and NOT the Google Drive Service. The application is what you download and install on your computer and devices. The service, is the part that you are actually getting worried about; the files, the infrastructure, the ecosystem – which is NOT shutting down.
But why all the hassle?
Well, the Google Drive for us, the consumers and the one for business users will be different moving forward, and you can already see the diverging paths on Google Drive's website. The one for us will be called "Backup and Sync" and the one for businesses will be called "Drive File Stream". While the basic purpose (file sharing) is still the same, the difference is pretty clear.
Here's a clear comparison, available on Google's Help Centre. So let's check it out.
| Feature | Backup and Sync (Consumers) | Drive File Stream (Business) |
| --- | --- | --- |
| Access files in My Drive | | |
| Access files in Team Drive | | |
| Stream Files on demand | | |
| Sync only selected folders in My Drive | | |
| Sync only individual files in My Drive | | |
| Use native applications like MS Word and Photoshop | | |
| Sync other folders, such as Documents or Desktop | | |
If you are a G Suite subscriber, you're gonna love the drive even more. I believe you have been through a situation where you had to upload a huge folder at home so that you can access it at the office next day. In the current setup, at the office, you would have to either visit GDrive's website to view the files immediately, or wait for the sync to complete first before you could do anything. In the new version, you would be able to "stream" files which means, you would not even have to download them, and you will be able to work on them directly – this also saves storage on your machine!
But that's for business edition. What about us, the consumers? How are we affected? Well, the biggest downside that we are going to be affected with is the lack of "Team Drive" in the new edition. Currently, if your friends were sharing folders and files with you, you would be able to access them via the "Shared with me" link in Google Drive and this would not account to your overall quota (unless you choose to Add the folder to your Drive), because you would be accessing the person's drive folder. This will be missing and sharing will be slightly costly (storage wise) to us now, I suppose. Imagine getting a folder with plenty of videos from your friend. To view it, you will first have to add it to your drive before it's available to you.
Important Notes
Here are somethings that you need to be aware of so you don't hit the panic button.
In October, Drive for Mac/PC users may start seeing messages in the product notifying them that Drive for Mac/PC is going away.
If you will be running both Drive File Stream and Backup and Sync on the same machine, you'll be prompted to stop syncing My Drive with Backup and Sync in order to save disk space. (So you just need to use the Drive File Stream only)
Team Drive editors won't be able to edit their Team Drive files when they're opened in Drive File Stream; they'll only be able to view them. To edit these files, they'll need to open them in Drive on the web.
What should you do?
If you have a local Google Drive application installed, then you should just replace it with the new version of Backup and Sync that you can download from here. You do not need to uninstall your existing Google Drive. Just install the new application and it will automatically detect the existing installation and replace it for you. It's just as seamless as it gets, so go ahead, Download away!