Review
ASUS ProArt PA27AC HDR Professional Monitor Review — A lot of features for the price!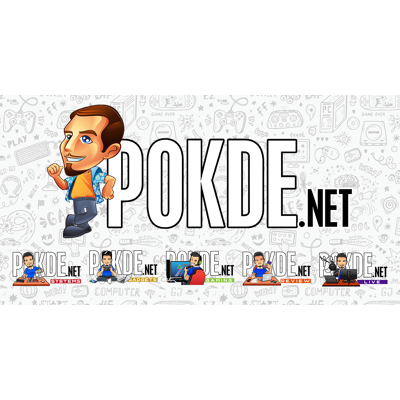 Overview
ASUS offers a sweet 1440p resolution, 100% sRGB, factory color calibration, HDR 10, Thunderbolt 3 and hardware calibration support in the ASUS ProArt PA27AC. Quite a long list of features for a monitor in this price range. And don't forget to check out that sweet looking stand while you are at it.
Positives
+ Comes with every cable you need to take advantage of the display
+ Pre-calibrated from the factory
+ Slim bezels bodes well for multi-monitor setups
+ Sharp, vibrant and color accurate display
+ Thunderbolt 3 support
+ Included stand allows for full range of adjustments
Negatives
- Plasticky back doesn't match the rest of the design
- Speakers are absolutely useless
- ProArt Calibration software doesn't seem to work as intended
- Wider gamut coverage would have been welcome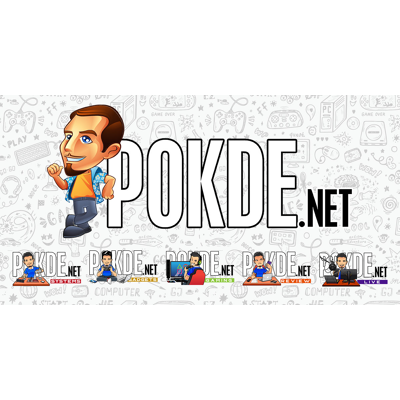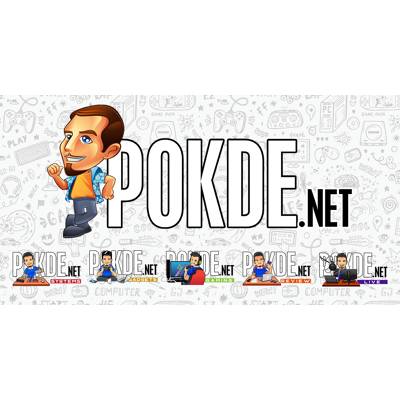 Professional monitors can get quite expensive, with features that might not even be used by most users. And the ASUS ProArt PA27AC actually offers plenty of features like that. I mean, do you see yourself using Thunderbolt 3 input, or daisy chaining Thunderbolt devices together? Or really use the 100% sRGB gamut and Delta E <2 color accuracy to finetune the color of your images and videos? Well, I don't. But if you do, this might be the monitor for you, and the ASUS ProArt PA27AC isn't even all that expensive in the grander scheme of things.
Unboxing
ASUS used a white packaging which probably has the effect of allowing the image of the monitor to look even punchier. Or maybe the white is supposed to convey the "pro" intentions of the monitor. I don't know. Both the front and back of the box are the same, so they will look equally good on a shelf regardless of how you orient it.
While they kept the front pretty sparse, here on the side it is just absolutely jam-packed with all the features of the ASUS ProArt PA27AC. No where on this box do they go into detail about what does what, so I guess ASUS expects you to know your stuff if you are shopping for a ProArt monitor in the first place.
ASUS threw quite a lot into the box. Aside from the display itself and a full-motion stand, you get a variety of cables to take advantage of all the inputs available on this monitor. The power supply is built into the monitor, so you only get a power cable instead of a whole power adapter.
The most important defining feature of an ASUS ProArt monitor is its color accuracy. Each monitor is calibrated from the factory, and thus every monitor comes with a color calibration report in the box. Well, we will also be validating it, so stay tuned!
Appearance
The display panel itself has surprisingly slim bezels all around, and there's no branding on the monitor part itself. You can make some nice multi-monitor setups with this. ASUS decided to keep it clean for the ASUS ProArt PA27AC, so you only see branding on the stand.
Aside from the necessary branding, the monitor stand's base also sports a ruler of some sorts. Probably so you can measure stuff in a pinch? Jokes aside, the smooth silver finish and the chromed strip breaking up the monotony makes for a rather stylish looking monitor base.
The back of the monitor is probably much more visually interesting, with a black brushed plastic finish, which doesn't exactly match with the premium-looking stand. The stand itself stands out in bright brushed aluminium, with a tasteful gold ring and a clear window to make it fit right into any designer's room. Here the inputs are covered by the included plastic cover, allowing the ASUS ProArt PA27AC to offer a cleaner look from behind.
ASUS ProArt PA27AC Specifications
Panel Size
27″
Panel Type
IPS
True Resolution
2560 x 1440 (WQHD/2K)
Display Viewing Area(HxV)
608.6mm x 348.3 mm
Display Surface
Non-glare
Pixel Pitch
0.233 mm
Brightness
400cd/m2 (max)
Contrast Ratio
100000000:1 (ASCR)
Viewing Angle (CR≧10)
178°(H)/178°(V)
Response Time
5 ms (GTG)
Display Colors
16.7m (8-bit)
Color gamut
100% sRGB
HDR (High Dynamic Range) Support
Yes, HDR400
Maximum Refresh Rate
60Hz
Low Blue Light
Yes
HDCP support
Yes
Viewing modes
Standard, sRGB, Rec.709, Scenery, Reading, Darkroom, User Mode 1, User Mode 2
Adaptive refresh rate
Yes, over DisplayPort / Thunderbolt 3
48 ~ 60Hz
Signal Input
1 x HDMI 2.0a
2 x HDMI 1.4
1 x DisplayPort 1.2
2 x Thunderbolt 3 (1 x In, 1 x Out)
USB 3.0 Type-B (USB hub for 2 x USB 3.0 Type-A, 1 x USB 3.0 Type-C)
Earphone jack
3.5mm out
Power Consumption
25W (Max)
Chassis Color
Gray
Stand adjustments
Tilt: -5°~23°
Swivel: -60°~60°
Pivot: -90°~90°
Height: 0~120 cm
VESA Wall Mounting
100 x 100 mm
Weight
8.5kg
Performance
The brightness of the display when measured at 100% brightness in the Standard mode was 279cd/m2, although by default the ASUS ProArt PA27AC comes out of the box with the brightness set to 50%, which corresponds to a 206cd/m2. We will be performing our testing on the Standard mode at the latter brightness, as that's what's default. In the sRGB and Rec.709 modes, the brightness measured was 168cd/m2.
You can adjust the brightness in the Rec.709 mode, but the sRGB mode doesn't allow you to touch any of the ASUS ProArt PA27AC's visual settings. Turning on HDR and throwing the HDR/SDR brightness balance in Windows gets you the maximum 385cd/m2 in SDR content, but I can't say that it is comfortable working with this brightness. Just leave it in auto and enjoy the monitor at the default 300 nits, with the extra brightness coming into play only when you are perusing HDR content.
Uniformity is good, with all nine regions passing the nominal tolerances. The lower right corner has the worst contrast deviation, although the dimmest region on the display is the upper right corner.
Color Accuracy
| | | | | | |
| --- | --- | --- | --- | --- | --- |
| | Standard | sRGB | HDR | Calibration with ASUS ProArt Calibration | Standard mode, calibration with DisplayCAL |
| Whitepoint | 7161K | 7152K | 6228K | 6585K | 6413K |
| Average ΔE*00 | 1.66 | 1.3 | 2.32 | 1.9 | 0.37 |
| Maximum ΔE*00 | 4.99 | 3.72 | 4.04 | 8.48 | 1.43 |
Color accuracy is pretty on point with the sRGB profile, although the whitepoint is slightly cooler than the D65 whitepoint. Interestingly calibrating with the ASUS ProArt Calibration software brought the whitepoint down closer to the 6500K mark, although the Delta E figures are significantly worse. DisplayCAL improved the color accuracy to an extremely good level.
Gamut
Gamut
Standard
sRGB
Calibration with ASUS ProArt Calibration
Standard mode, calibration with DisplayCAL
sRGB
Coverage
98.2%
93.4%
97.9%
99.0%
Volume
112.0%
94.3%
98.8%
116.5%
Adobe RGB
Coverage
72.1%
64.7%
68.6%
76%
Volume
77.2%
65.0%
68.1%
80.3%
DCI-P3
Coverage
79.3%
66.8%
70%
82.3%
Volume
79.3%
66.8%
70%
82.5%
For the gamut coverage and volume, we also tested multiple settings, including after calibrating with both DisplayCAL and also ASUS ProArt Calibration. While ASUS' ProArt Calibration improved things over the built-in sRGB profile, the gamut coverage with the Standard mode was actually wider, before calibration with DisplayCAL further improved things. Overall with 99% sRGB, 76% Adobe RGB and 82.3% DCI-P3, the ASUS ProArt PA27AC doesn't offer the widest gamut coverage out there, but it should suffice for most content creators looking for a monitor in this price segment.
User Experience
ASUS dubs this the world's first 27″ HDR400 with Thunderbolt 3 professional monitor, and from that itself you would know that this monitor offers said interface as an input. It also supports 45W USB-PD charging and daisy-chaining with Thunderbolt 3, which makes it pretty convenient if you have multiple ASUS ProArt PA27ACs and a PC with Thunderbolt 3 capability.
There's also a USB hub here, although due to the position, it is only suitable for stuff you won't remove frequently like your peripherals. I do wish ASUS placed the hub over on the side of the monitor instead. Another thing worth noting is that the HDMI-3 port is the HDMI 2.0a port, so if you want to take advantage of HDR over HDMI, you will need to use the said port.
Over on the right edge of the monitor is where you find the controls. ASUS used their joystick for intuitive navigation around their OSD, which is actually quite feature-packed too. You can also see the perforations for the speakers here between the rear panel and the side frame. Very unintrusive design, very nice.
The UI will be familiar to anyone who has used any ASUS monitor in recent times. The multiple buttons are used as shortcuts, but the joystick is what you will mainly use to navigate through the huge array of settings and options on this monitor. There are a variety of profiles too, but I think for anyone who's getting this monitor, the main modes will probably be the Default and the sRGB modes.
If you intend to enjoy your music or movies, don't use the ASUS ProArt PA27AC's built in speakers. They are rather soft, and lack the dynamic range to properly deliver whatever you are listening to. No bass, no highs, just an overall unenjoyable experience. ASUS should have probably just saved a few bucks and removed them entirely from the monitor.
With full tilt, swivel and pivot, you can adjust the ASUS ProArt PA27AC to maximize comfort and ergonomics. Here you can see the little plastic hook for cable management too. If you decide to swap out the stand for a VESA mount, you can too, with support for standard 100 x 100 mm mounting brackets. It's nice that they are hidden away under the monitor's including mounting bracket, as it offers a much cleaner look this way.
As an ASUS ProArt monitor, the goodies don't stop with the hardware. There's the ASUS ProArt Calibration software which writes the calibration settings directly to the monitor. Aside from calibrating for color accuracy, you can also calibrate the display's uniformity. Results aren't exactly great as evident from the test results, but the benefit is that the profiles are written to the display instead of having to rely on Windows to apply your color profiles. The following calibrators are supported by the ASUS ProArt PA27AC:
X-Rite i1 Display Pro / i1 Display Pro Plus
Datacolor Spyder 5
Datacolor Spyder X
X-Rite i1 Pro
KLEIN K-10/K-10A
Now the above list is quite interesting, because while the ProArt StudioBook One offered a similar calibration software option, somehow it only supported the X-Rite calibrators. That's presumably due to the PANTONE Validation that the laptops go through, which is something the ASUS ProArt PA27AC misses out on.
Conclusion
With Thunderbolt 3 support for users with recent laptops, good color accuracy out of the box and a sleek design that won't look out of place in a professional setup, sharp 1440p resolution, I do think that the ASUS ProArt PA27AC is a pretty enticing monitor for pretty much everyone.
The HDR support not only comes handy in creating and consuming HDR content, but can also come in handy for gamers. There's adaptive refresh rate too, although I do believe few gamers would consider the ASUS ProArt PA27AC, with its 60Hz refresh rate. There are also much better gaming-focused monitors at this price.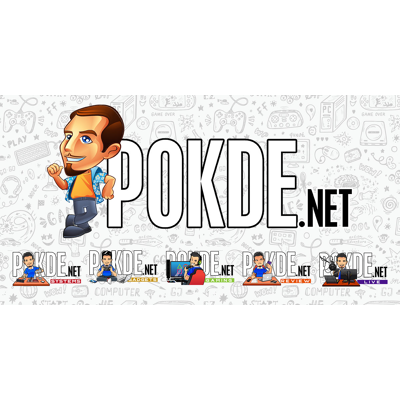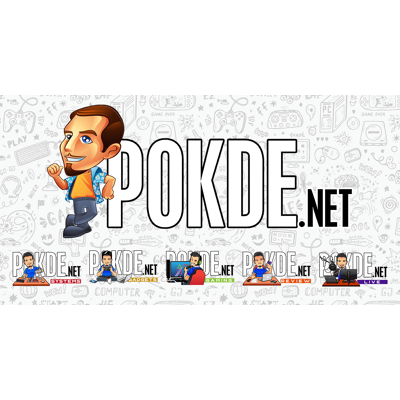 Speaking of which, the ASUS ProArt PA27AC is priced at just RM2199, which is pretty affordable for a monitor with all the features mentioned earlier. I do think that those who want to take their content creation more seriously should consider getting the ASUS ProArt PA27AC.
Our thanks to ASUS Malaysia for sending us the ASUS ProArt PA27AC for review.