Huawei Launches the Huawei P10 and P10 Plus – With Leica Camera to Bring Studio-like Photography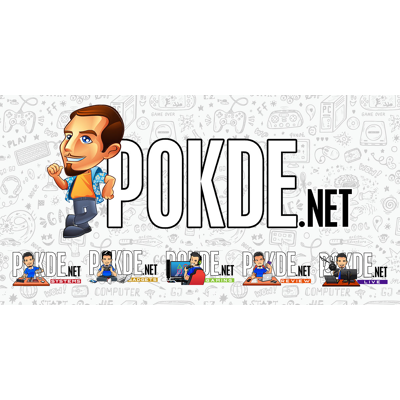 Huawei today launched its new P-series smartphone, the P10 and P10 Plus in Malaysia. Co-engineered with Leica, the Huawei P10 and P10 Plus are the world's first smartphone to features a Leica front camera to complement their Leica Dual rear camera and the "Leica-style" self-portrait mode.
Huawei P10
The Huawei P10 is a 5.1-inch smartphone with Corning Gorilla Glass 5 and full HD IPS display at 6.98mm thickness. Powered by Huawei's Kirin 960 SoC, it's coupled with 6GBs of RAM and 128GB internal memory. The storage is expandable up to 256GB via a microSD card.
For the rear camera, the Huawei P10 features a Leica Dual rear camera, a 20MP monochrome sensor and a 12MP RGB sensor. On the front, it features an 8MP camera with F1.9 aperture. It has a 3,200mAh battery capacity, running on the latest Android 7.0 on top of Huawei's EMUI 5.1 user interface.
ARVE Error: need id and provider

Huawei P10 Plus
Meanwhile the highest end device, Huawei P10 Plus, has a bigger screen at 5.5-inches with Quad-HD resolution. For the rear camera, it also has a bigger aperture at F1.8 compare to the P10 at F2.2. It also has more RAM at 6GBs and packed with a 3,750mAh battery.
Both devices support Huawei's SuperCharge and Machine Learning Algorithm which is set to deliver faster battery charging and also a smooth user experience.
The Huawei P10 and Huawei P10 Plus are available for pre-order starting from 23rd March. Both Huawei's P10 and P10 Plus are available in Prestige Gold and Graphite Black and is priced at RM 2,499 and RM3,099 respectively.
Huawei P10 Lite
At the launch event, Huawei also unveiled the affordable version known as the Huawei P10 Lite, which is powered by a Kirin 655 SoC. It has 4GBs of RAM and 32GBs of internal storage, expandable up to 128GB via a microSD card. Huawei P10 Lite features a 5.2-inch display at Full HD resolution and 3,000mAh battery capacity. It will be available for pre-order starting from 23rd March in Prestige Gold and Graphite Black and priced at RM1,299.
Huawei Nova Lite
But that's not all, folks. Huawei is also planning to launch the Nova Lite some time this April. The Huawei Nova Lite will be powered by a Kirin 650 SoC, with 3GBs RAM and 16GB internal storage. It also has a 12MP rear camera and 8MP front camera with 3,000mAh battery capacity.
Specifications table:
P10 Plus
P10
P10 Lite
Nova Lite
CPU
Kirin 960 SoC
Kirin 655 SoC
Kirin 650 SoC
RAM
6GB
4GB
3GB
Storage
128GB
64GB
32GB
16GB
OS
Android 7.0, EMUI 5.1
Display
5.5″
5.1″
5.2″
Resolution
2560×1440
1920×1080
Camera
12MP + 20MP F1.8 (rear)
12MP + 20MP F2.2(rear)
12MP(rear)
8MP F1.9 (Front)
8MP F1.9 (Front)
8MP(Front)
Size
153×74.2×6.98
145.3×69.3×6.98
146.5x72x7.2
147.2×72.9×7.1
Micro SD
up to 256GB
up to 128GB
Battery
3750mAh
3200mAh
3000mAh
Weight
165g
145g
142g
143g
Price
RM3,099
RM2,499
RM1,299
TBA
Pokdepinion: Huawei seems to have a solid phone right there but I think there might be too many P10 units now. I'm a bigger fan of the Mate 9 but the P10 is clearly geared for a different type of consumer. Let's see if the camera is truly worth the hype.