Intel expands 10th Gen Intel Core family with 14nm Comet Lake parts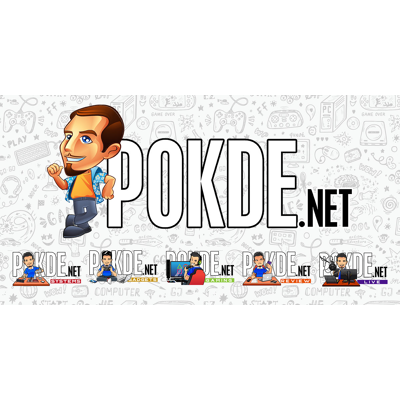 Now if you thought the first wave of 10th Generation Intel Core processors based on the 10nm Ice Lake architecture wen't interesting enough, Intel has got a treat for you. They will be using the 14nm process node again for Comet Lake, which will also be a part of the 10th Generation Intel Core mobile processor family. And to be entirely honest, it does seem quite interesting.
The Comet Lake processors will be the first generation to feature up to six cores and twelve threads in a Intel Core U processor. Back when Kaby Lake Refresh arrived with 4C/8T in the 15W TDP, I was wowed, and now, I am yet again blown away by Intel's ability to pack that many cores in the same TDP. Of course, we know Intel reports TDP based on their base clocks so it's kind of meh. The Intel Core i7 10710U sports a base clock of 1.1 GHz, so go figure.
Also new to the Comet Lake processors is support for LPDDR4x, along with LPDDR3 and DDR4. Support for LPDDR4x has been something which many have been waiting for, as it enables even lower power consumption than the already efficient DDR4. Intel officially supports LPDDR4x 2933, so there should be quite a nice bump in performance.
Here is the full list of 10th Generation Comet Lake models:
Cores/Threads
Base clock / Max. all core Turbo / Max. single core Turbo (GHz)
GPU (EUs)
GPU Max Clock (GHz)
Nominal TDP
Cache
Memory support
Comet Lake, U-Series
Intel Core i7-10710U
6C/8T
1.1 / 3.9 / 4.7
24
1.15
15W
12MB
Up to LPDDR4x 2933 MHz
Intel Core i7-10510U
4C/8T
1.8 / 4.3 / 4.9
24
1.15
15W
8MB
Up to LPDDR4x 2933 MHz
Intel Core i5-10210U
4C/8T
1.6 / 3.9 / 4.2
24
1.10
15W
6MB
Up to LPDDR4x 2933 MHz
Intel Core i3-10110U
2C/4T
2.1 / 3.7 / 4.1
23
1.00
15W
4MB
Up to LPDDR4x 2933 MHz
Comet Lake, Y-Series
Core i7-10510Y
4C/8T
1.2 / 3.2 / 4.5
24
1.15
7W
8MB
LPDDR3 2133
Core i5-10310Y
4C/8T
1.1 / 2.8 / 4.1
24
1.05
7W
6MB
LPDDR3 2133
Core i5-10210Y
4C/8T
1.0 / 2.7 / 4.0
24
1.05
7W
6MB
LPDDR3 2133
Core i3-10110Y
2C/4T
1.0 / 3.7 / 4.0
24
1.00
7W
4MB
LPDDR3 2133
The latest Intel processors can also be optimized via Intel Adaptix Technology, allowing laptop makers to tune the 10th Gen Intel Core processor-based designs to deliver the maximum performance possible within the laptop's thermal limits. In addition to that, there will also be integrated WiFi 6 with the 10th Gen Intel Core U processors as well as support for Thunderbolt 3.
The 10th Gen Intel Core laptops will hit markets by this holiday season, so hold off buying new laptops, if you can.
Pokdepinion: It's interesting to see Intel still trying hard to just flood the whole mobile processor market when AMD doesn't really hold a candle to their designs at this point… But then again, their dominance is pretty much limited to this segment now.