Intel Skylake processor is being damaged by after market cooler [Updated]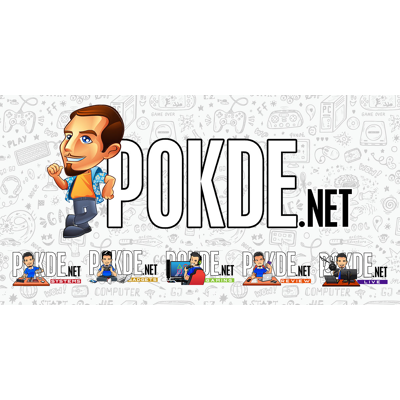 German based hardware site PCGamesHardware.de reported that the latest Intel 6th generation Skylake processor can be damaged by some aftermarket air coolers.
This is because the thinner substrate on the Skylake chip compared to the previous generation CPUs such as Haswell, an example shown as below pictures.
The report is confirmed by another site, modders-inc.com as they were reviewing Intel Skylake chips with the Scythe Ninja 4 CPU cooler and the others Scythe line-up.
Scythe has announced that several cooler from its portfolio for socket 1151 are generally compatible with Intel Skylake sockets but in some cases in can result in damage to the CPU and motherboard when it's exposed to stronger-than-usual shocks.
Since the first cases appeared, Noctua has announced a statement, which is then followed by other CPU cooler manufacturers:
Noctua:
Our SecuFirm2 mounting systems are subjected to prior to the release of new platforms an extensive compatibility testing. It could be determined with reference to the Intel LGA1151 platform ("Skylake") no problems. Also on the part of our customers and our specialist resellers and system integration partners we have no reports of any problems. Our SecuFirm2 mounting systems access (with the exception of some more compact models of the L-series) for generating the necessary contact pressure on coil springs back, which allow a certain degree of flexibility both in terms of tolerances in the height as well as the case of vibrations or other forces. Compared with conventional spring-less installation systems where pressure is produced exclusively by the deformation of the mounting brackets, so can reduce the mechanical load on the CPU, and motherboard socket and any damage can be prevented by excessive force. As the transportation of a system (eg by shipping service providers) acting forces but not reliably calculate or blank check, we recommend for security in general, cooler with a total weight of about 700g (incl. Fan) take before transporting.
EKWB:
All EK Water Blocks EK-Supremacy Series CPU Water Blocks – Including the latest -MX and -EVO variants – are fully Complying with Intel Socket imposed H3 (LGA-1151) Mechanical force limitation. The clamping force, created by our PreciseMount spring loaded mounting mechanism, is well within the allowed mechanical limitations. The design of PreciseMount itself Prevents over-tightening and damage to mechnical Possible Either socket or the CPU packaging.
Older generation of (physically) compatible LGA-1151 Water Blocks with classic, undefined clamping ForceType mouting mechanism -: such as Supreme LTX – requires special attention When attaching the water block. As a result the use of search Waterblocks is not recommended with the LGA-1151 socket CPUs.
Arctic Cooling:
Certain CPU cooler may damage Intel's current Skylake processors for LGA 1151 – this has just been released. Background is obviously too high a pressure, which can cause damage.
We want to assure with this official statement that ARCTIC cooler not affected by these problems – and thus are fully Skylake compatible. All CPU Cooler ARCTIC hold on the shared base of the mechanical specification from Intel.With our coolers on Intel CPUs come the 6th generation (Skylake) for LGA 1151 no problems.
Depending on parcel drop heights of 2 meters can not be ruled out. We therefore recommend that independent of the CPU used to dispatch and the packaging used to carefully evaluate and to optionally install larger and heavier CPU cooler by the end customer.
Thermaltake:
All current CPU cooler from Thermaltake, as the Frio Silent series, as well as older models such as the NIC series, the Contac series and the Frio series, and compact water cooling of the types Water 2.0 and Water 3.0, are 100% compatible with socket 1151 processors. Cooler by Thermaltake be designed so that during installation and during operation, the pressure load on the processor remains well below the specified maximum values of Intel. There are no cases of Thermaltake coolers are known in which occurred the one described in the article of PC Games Hardware problem. In order to exclude transport damage, should complete systems with heavy coolers are nevertheless transported lying down and are additionally stabilized prior to transport by parcel services.
Thermalright:
When developing our cooler and the necessary mounting kit is worked with great care. The pressure is pre-defined and accurately based on the specifications of the CPU manufacturer. After consultation with our partners in systems integration and specialist dealers we can also notice that there are associated with Thermalright coolers expected no problems known.
Thermalright recommends for years, prior to transportation systems with very heavy cooler to dismantle this because not let the forces acting here calculate exactly. This precaution should take every user, as in a fall or improper handling of such a system, damage can never be excluded.
Cooler Master:
Cooler Master has been at the forefront of Cooling Technology since its inception. With Cooler Master designed heat-sink technology in your coolers, you are getting the best standards of thermal cooler in the world. Every cooler we ship meets Cooler Master's highest standards for providing incredible performance, regardless of the design or model.
We would like to reaffirm our commitment to all our fans and supporters that you can be rest assured, all air and liquid cooling products from Cooler Master are not affected by the mounting issue.
For a complete list of Cooler Master compatible products for Intel socket LGA 1151, please click here.
Source: ModderInc & PCGamesHardware
Pokdepinion: This could lead to serious issue on Intel Skylake users, please confirm your CPU cooler compatibility with manufacturer for safety measure.