Magnificent RGBae SSDs by TEAMGROUP — because why not?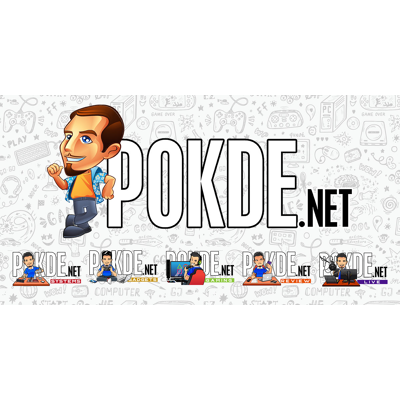 SSDs are probably one of the most boring things to happen to PCs. They are fast, but they sit there quietly doing their thing. At least hard disk drives spin up and make some funky noises when they are dying, you feel me? RGB lighting on SSDs is probably the one thing that makes SSD attractive for more than just their performance, and actually be seen for their looks. And then TEAMGROUP goes ahead to announce the T-FORCE DELTA RGB SSD, complete with addressable LEDs.
But first let's make it clear, these are no slouches when it comes to performance either. These SSDs come with 3D NAND to deliver up to 560MB/s read speeds over the SATA III interface. To prevent any surprises, these SSDs come in the standard 2.5″ form factor. It is however on the thicker end at 9.5mm.
The T-FORCE DELTA RGB SSD has the largest illuminated area in the industry yet. You can pick between the DELTA S RGB SSD — S stands for simple — where the RGB lighting can be controlled with compatible motherboards' 12V RGB connector. If you opt for the T-FORCE DELTA RGB SSD — note the lack of any suffix, as this is the Magnificent version — you get support for a 5V addressable RGB connector to enable more effects with the addressable RGB LEDs. Both SSDs come in black and white where the light don't shine, allowing for a perfect pairing with any rig.
Covered by a 3-year limited warranty, these drives are rated with a MTBF of 1 million hours. No idea if the MTBF includes the LEDs or just the 3D NAND inside.
T-FORCE DELTA RGB SSD Specifications
Form factor
2.5″
Capacity
250GB, 500GB, 1TB
Interface
SATA 3 (6 Gbps)
NAND Type
3D NAND
Rated speed

Sequential:


Read: Up to 560 MB/s Write: Up to 510 MB/s
Random:
Read: Up to 90 000 IOPS Write: Up to 85 000 IOPS
Dimensions
100 mm X 69.9 mm X 9.5 mm
Warranty
3 years
Pricing
250GB: $86
500GB: $132
1TB: $259
Pokdepinion: Damn these look good!