This Malaysian Startup Turns Any PC Game Into VR – It's Called CLOVR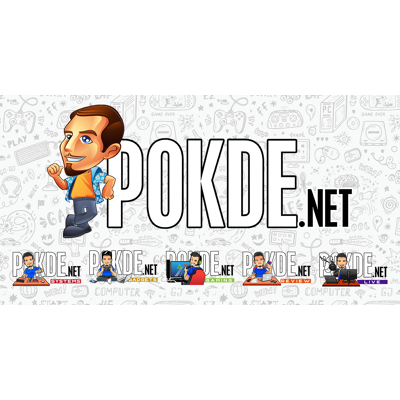 One of the more interesting crowdfunding projects from Kickstarter in recent times, CLOVR turns any PC game into VR and surprisingly, it's based in Malaysia.
CLOVR, A Malaysian Startup That Turns Any PC Game Into VR
Today, we were invited to an exclusive look into CLOVR, a Malaysian startup crowdfunded on Kickstarter that turns virtually every PC game into VR. You can play games such as Titanfall 2, Borderlands, Left 4 Dead 2, and many more using a simple VR headset, and not the HTC Vive, Oculus Rift, or even the PS VR.
Despite the VR market's worth valuating at billions of dollars, it hasn't really taken off that well and the people behind CLOVR has identified a number of problems when it comes to the VR technology today. The first is that traditional VR headsets are troublesome to set up as there's plenty of equipment needed, especially for the HTC Vive. The 2nd major problem here is that the overall cost is simply too expensive for most consumers as the headset can cost thousands of Ringgit and the machines needed to run it will cost even more.
As such, CLOVR has invented a rather clever way for people to experience PC VR gaming. The PC will be rendering everything that is needed, and it will be transmitted to a smartphone via Wi-Fi connection, which will then be used together with those mobile VR headsets. Using the CLOVR app, you will then be able to play the game using said headset, and you will be controlling your vision by moving your head in a 360-degree environment.
Moving your characters in the game will still require some sort of controller but you don't need any special controller for that. You can even use a standard keyboard and mouse if you wish, but your movements may be limited in this sense. It's best to use a controller an Xbox controller or any gamepad you wish. During the live demo session, they used the iPega PG 9057 Wireless Bluetooth Gun Controller.
At the time of this writing, CLOVR has not been officially launched yet. Early backers will  be able to access it in June 2018 whereas for everyone else, you are looking at a September 2018 global launch. There are a bunch of PC games that can already be used with this technology but we're expecting to see support for an even wider variety of games by the time come its official launch.
The prices are subscription-based, with them looking at about SGD $0.99 per month. We're expecting to hear more about the prices very soon.
If you'd like to support them or get to know them better, check out their website by clicking right here. Their official Kickstarter campaign will be launching very soon.
Pokdepinion: I personally tried CLOVR and it was rather interesting. Sure, it's not as graphically appealing as most other VR headsets around but it works surprisingly well with very little delay in response despite running everything wirelessly. According to the technical guy at CLOVR, the delay is measured at 16ms, and that seems pretty legit from what I experienced.