ASUS Zenfone 2 Launched in Jakarta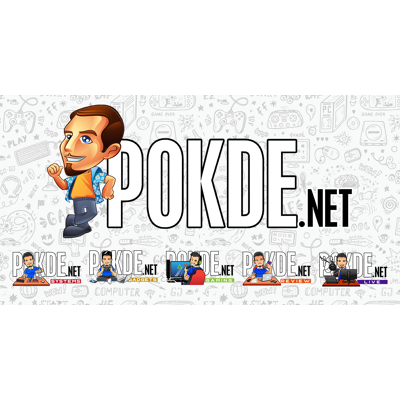 Almost a year ago, we published about ASUS launching their Zenfone series in Jakarta for the APAC region. Earning countless awards and becoming one of the most famous mobile phone in the affordable segment, while putting the ASUS brand name in a totally new perspective, ASUS decided to repeat the history again this year – only better. Today marked the end of my 3 days 2 nights journey to Jakarta for the launch and while being totally exhausted, it was one event definitely worth visiting in 2015.
Ya see, we at Pokde.net don't strive for fame nor do we like to flourish a brand with delusional facts. We critic when it's required and credit when it's due. Pretty simple. The previous generation of the Zenfone series was indeed a mid-range glory but this time around, ASUS has upped the ante to a whole new level. Yes, we are talking about a device that broke the benchmark scores of my very-new-super-expensive Samsung Note Edge right before our eyes, with our own hands! Oh, and the score that we got, apparently, based on the word from one of our close media friend, is not even optimized!
But of course, I'm keeping more of that for another day. We will be having an up close and personal session with the Zenfone 2 soon, once we get our hands on one of the units. As for now, let's talk about the event that has left me pondering enough.
A huge highlight of this event was the introduction of Zenny. I guess ASUS just has some weird interest in owls. We already had the Strix, now we have Zenny. From the media perspective, this actually is a pretty solid branding strategy. Zenny features Super Vision capabilities while being able to churn out power efficiently for long lasting endurance, while being the Best Companion for the owner. Though I have my doubts on having an owl as a companion for myself. Hahaha.
ASUS' CEO, Mr. Jerry Shen, shared so many awards the previous Zenfone had achieved, that if we started listing them here, I might as well just use this space for the awards. Some interesting and notable ones were 35,000 units sold in India on the first day, becoming the No.1 brand in South East Asia, 98% user satisfaction in China, and 10 million units shipped worldwide. Like I said, I'm not going to list them all here.
We also had an interesting session with Mr. Robby Swinnen, President and General Manager of Intel Asia Pacific and Japan. They have worked hand-in-hand with ASUS in delivering the Zenfone 2 and looking at the results, I have all the reasons to believe in their dedication and innovation. I'm not really an Intel person when it comes to mobile devices – more like I have not been one. But the level of details that they had put into their technology to assist the delivery of the Zenfone 2 is rather significant. From my own perspective, to have made a huge loss in 2014 in the mobile division, but yet still being able not to jeopardize the delivery of their latest line up speaks something indeed. Do wait for our review to find out more on it.
The ASUS Zenfone 2 is treated with 4GB of RAM – one of the first mobile phone in the world to spot this. It uses 64-bit dual-channel RAM for uncompromised performance delivery. It also improved the performance by implementing a mere 60ms touch response time along with the addition of OpenGL 3.0. It also has an innovative Dual SIM Dual Active (DSDA) technology.
Well, that was some highlights from us to share with you on what we have been experiencing for the past few days. Once we get our hands on our very own unit, we wll be writing a rather interesting review on it. Till then, happy surfing on the internet!