Microsoft Surface Book 2 up for pre-orders on Lazada; prices start from RM6899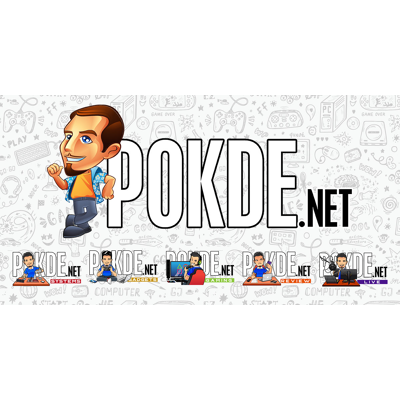 If you have been eyeing the portable powerhouse that is the Microsoft Surface Book 2, you will be glad to know it is going to be available in Malaysia pretty soon. Spotted on Lazada, the Microsoft Surface Book 2 will be available in both 13.5″ and 15″ variants.
The Surface Book 2 differentiates itself from the crowd by being a tablet with a dock that houses a dedicated GPU and an additional battery for extra long battery life. We were very interested in the first generation Surface Book as it represented a whole new class of PCs. Fast forward to today, we have these set to arrive in Malaysia, but they won't be cheap.
Surface Book 2 13.5″ — starting from RM6899
Microsoft's hardware do not come cheap, and the Surface Book 2 13.5″ will set you back RM6899 for just a dual-core Intel Core i5 7300U and Intel HD Graphics 620. Yep, none of that innovative dedicated-GPU-in-the-dock thingamajig here. With specifications like a run-of-the-mill ultrabook, there really is no reason to get this variant of the Surface Book 2 13.5″. 8GB RAM and 256GB PCIe NVMe SSD storage round up the specs list, but nothing you can't get else where. If you are interested in this model, help support us by clicking on our Lazada affiliate link below:
Stepping up the ranks, we will be looking at a price of RM8899. Same high-res 13.5″ 3000 x 2000 3:2 PixelSense display, 8GB RAM and 256GB PCIe NVMe SSD inside. However this model has a GeForce GTX 1050 2GB GDDR5 inside the dock, and a much more capable quad-core 8th Gen Intel Core i7 8650U CPU which goes up to 4.2 GHz on Turbo. For this model, click on the following Lazada affiliate link:
The highest end variant of the Surface Book 2 13.5″ available here, this baby will set you back RM11,199. Sporting much of the same specifications as the previous model, this one ups the ante with double the RAM and storage (16GB and 512GB). Considering the Surface Book 2 isn't user-serviceable, heavy users might want to invest the extra money for more RAM and storage.
Surface Book 2 15″ — GTX 1060 dock!
If you want a bigger 15″ 3240 x 2160 3:2 PixelSense display, the Surface Book 2 15″ is the way to go. For RM10,799, you will be getting the i7 8650U, 8GB RAM, 256GB PCIe NVMe SSD storage and the best part of it all, GeForce GTX 1060 6GB GDDR5 which will be sitting in the dock. This variant is probably the best deal of the five variants available here in Malaysia.
For more storage and RAM, you will have to cough up an additional RM1700. This variant will cost you RM12499, and give you 16GB of RAM and 512GB of PCIe NVMe SSD storage.
Will you be getting one? Let us know in the comments section!