MSI Malaysia launches their new gaming notebook with NVIDIA Pascal graphics cards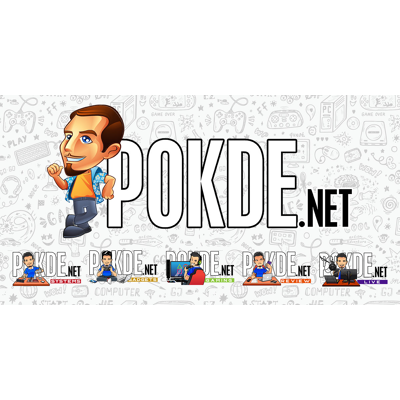 MSI Malaysia has launched their new gaming laptops yesterday at the Shatter Desktop Performance Cliché event, at Lowyat Plaza, Kuala Lumpur. The main highlight on the event was the latest NVIDIA Geforce GTX 10-series graphics cards which bring desktop graphics performance to gaming laptops.
During the event, they announced nine gaming notebooks spanning MSI's GT, GS and GE series featuring VR Ready technology powered by the new NVIDIA GeForce GTX 10-series graphics cards. In addition, all these new gaming laptops also come with redesigned cooling systems, 100% sRGB display and immersive audio experience. All the gaming laptops are using the latest 6th generation of Intel Skylake CPUs, either the unlocked Intel Core i7 6820HK, or the Intel Core i7 6700HQ.
At the event, MSI showed off their highest end offering, the MSI GT83VR Titan SLI with TWO NVIDIA GeForce GTX 1080s in SLI configuration. Overclocking on this laptop should not be an issue, since it is cooled down by the new "Cooler Boost Titan" cooling system, an exclusive cooling design by MSI sporting a total of 15 heat pipes to keep the graphics cards cool when the going gets hot.
The MSI GT73VR Titan comes with a 4K resolution display, but resolution isn't the only claim to fame for the display on this baby. It also comes with the world's first 120Hz @ 5ms display. Unlike the GT83VR Titan SLI, there are only 10 heat pipes here with the "Cooler Boost Titan" design. The MSI GT73VR Titan is powered by a single NVIDIA GeForce GTX 1080 graphics card.
If you think that a 4K display doesn't suit your tastes, the MSI GT72VR and GT62VR are packed with the NVIDIA GeForce GTX 1070. Both gaming laptops use are cooled by 7 heatpipes and two fans, with Cooler Boost 4 for even more cooling performance if the need arises.
Build for enthusiastic gamers, the MSI GS73, GS63VR Stealth Pro, MSI GS43 Phantom Pro and MSI GE 72VR will be equipped with the NVIDIA GeForce GTX 1060 graphics cards. It's perfect for 1080p gaming and these notebooks are VR Ready too.
The pricing for the new MSI gaming laptops are as below:
Pokdepinion: Most upcoming gaming laptops will be using the latest NVIDIA Pascal graphics by the way and we literally know how its performs. However we saw an unnecessary emphasis put on their RGB keyboard, instead of things that matter more to gamers, like their unique cooling systems. Aside from that, the most interesting part about the new MSI gaming laptops to me is the 120hz 5ms panel, the cooling design, ESS Sabre Hi-Fi DAC and NAHIMIC SOUND 2. For me these features will definitely enhance MSI gaming notebooks users' gaming experience the most, while also serving as a major differentiating factor from the competition.