NVIDIA Pascal notebook GPUs bring parity with gaming desktops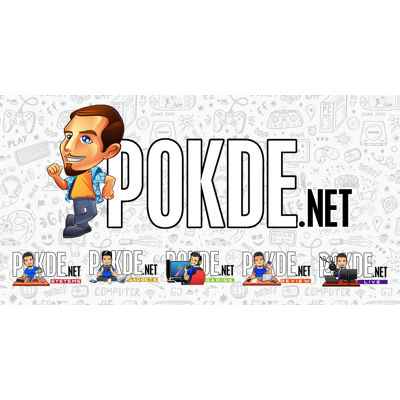 Usually mobile GPUs are a a step or two below desktop cards, but the gap has been closing gradually, with the biggest step taken last year, where NVIDIA offered the full desktop GeForce GTX 980 to be packed into high end gaming notebooks to allow for VR Ready performance. Now for the latest generation of gaming notebooks, NVIDIA Pascal notebook GPUs will be almost equal to their desktop counterparts.
Compared to previous generations, the new Pascal notebook GPUs offers a massive leap in terms of performance, offering VR Ready performance across the board. Aside from already impressive performance figures, the new chips will also offer increased efficiency, for longer battery life away from the plug. To better make use of these nice performance gain, NVIDIA has launched the world's first 120Hz G-SYNC laptop displays, in addition to the world's first 2560×1440 G-SYNC displays. Now, across the vast range of laptops with Pascal notebook GPU, you'll be able to choose between 1920×1080, 2560×1440, and 3840×2160 G-SYNC displays, operating at up to 120Hz.
If the already massive leap in terms of performance with stock clocks is not enough, Pascal notebooks GPUs boast up to 3x higher overclocking headroom compared to Maxwell GPUs. NVIDIA claims that these Pascal-based notebooks have been built with more attention and craftsmanship than ever before. A number of enhancements have been made to the overall engineering of many models, including the addition of Dual-FET power supplies, Multi Phased Power Controllers, and more. This attention to detail enables the Pascal-packing gaming laptops to achieve higher peak currents more efficiently, with less power noise, further improving performance and giving many models great overclocking potential. Manufacturers can also ship their notebooks with factory overclocks, so get ready to see an arms race between the top dogs to hit the highest clocks in their laptops.
These are the specifications for the Pascal notebook GPUs. The notebook GTX 1080 is actually the full desktop GTX 1080, with the exact same clocks as well. The notebook GTX 1070 has a slightly lower boost clock when compared to its desktop counterpart, but interestingly features more CUDA cores than desktop GTX 1070, which features 1920. The GTX 1060 is the whole desktop GTX 1060 GPU, with slightly lower boost clocks. Worth noting is that since the Pascal notebook GPUs support more extensive overclocking, you can actually go above the desktop Pascal cards' stock clocks with the Pascal notebook GPUs, given that you have sufficient power and thermal headroom. Find out more about NVIDIA Pascal notebook GPUs here.
We have seen the first of ASUS' offerings, and MSI has already launched their laptops with Pascal notebook GPUs at Lowyat yesterday. Acer has sent us a teaser of an upcoming launch event, so do stay tuned to find out all about Acer's Predator gaming laptops with Pascal notebook GPUs when we get more news of them.
Pokdepinion: We think the NVIDIA GeForce GTX 1070 for notebooks is the most interesting. It actually has more CUDA cores, but the boost clocks are only 38 MHz lower than the desktop version. Maybe we can clock it high enough to match the ZOTAC GeForce GTX 1070 AMP Edition we recently reviewed?