Mushkin ECO2 DDR3 RAM revealed — the next "Magic Memory"?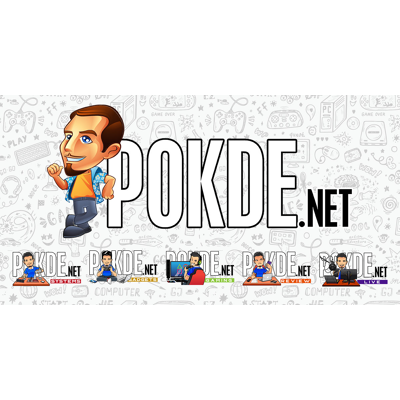 Even though DDR4 memory is available in the market, but it's doesn't mean that DDR3 chip are obsolete. With absurd DDR4 chip pricing now, it's still not common to build systems with DDR4, and now Mushkin is helping to keep DDR3 relevant alive with new Mushkin ECO2 DDR3 range,  ready to be overclocked.
Mushkin stated that all the RAM kits are individually tested to ensure every batch works perfectly to avoid Dead On Arrival (DOA) cases. In fact there is no company that dares to claim 100% non-DOA RAM, but there's no need to worry about that because I rarely hear of any DOA RAM case in Malaysia.
More about the RAM, pretty much 99.9% all RAM kit available in the market offering life-time warranty and Mushkin isn't going to be the odd one out here. But here's Mushkin's advantage, if you happen to be just so lucky to receive a rare DOA Mushkin ECO2 RAM kit, the memory will be replaced with no extra charge.
Speed, timing, voltage and compatibility are hot topics among the average Malaysia PC builder, some recommend higher frequencies and some will recommend the one that come with bling-bling LED and some have also said the pricier the RAM, the better its performance. But it's not so for this Mushkin ECO2 DDR3 RAM kit. The RAM kit runs at 1.35V instead 1.5V, this will give more headroom for overclocking. Standard clocked speed start at 1600Mhz, it will come either with CL9 or CL11 timings. For cooling the kit, Mushkin ECO2 comes with aluminum heat sinks and this should help increase the potential of overclocking.
No pricing is given but don't you guys feel excited about it? I hope the price is right and also available in Malaysian market. If it's really OC friendly, there will more benefit to buy it especially for those who are building an APU system.
source : tomshardware
Pokdepinion : Did I mention "Next "Magic Memory" " in the title? If you were wondering, just 2 days ago, Vyncent and I talked a little bit about Magic RAM. But is Magic RAM exactly? It's a nickname given by RAM OCers for a RAM kit from Samsung that uses 30nm chips. The RAM is a VALUE kit, but most people who used it said it was the value RAM that could. It also has similar specification to the Mushkin ECO2 kit. I do hope this Mushkin ECO2 will bring some excitement as the new kid on the block. Most of them might never have heard about Magic RAM and this should be their chance to learn something new.
Regarding the magic ram : Visit here
p/s : Mushkin, send some kit for Pokde.net to play will ya?