Nintendo Figures Out Joy-Con Desync Issue; Unfortunately It Can't Be Fixed with a Software Update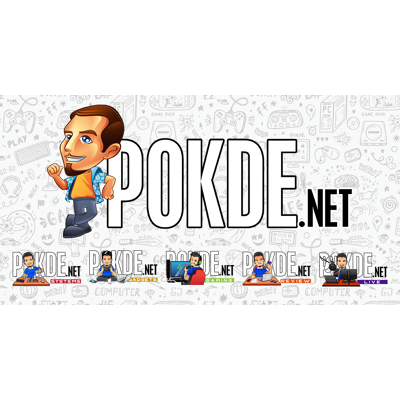 Nintendo has finally figured out about the Joy-Con desync issue, and it's a rather creative way of fixing it.
Previously, we reported on Nintendo's official statement about the Joy-Con issue that some people are facing. Not many people are facing it but it's very frustrating for those who do have it. The statement Nintendo gave before wasn't exactly very helpful.
However, Nintendo has finally figured out about the Joy-Con desync issue, and puts a particular party to blame for it. If you're one of those people with the problem, you're going to love this.
So What's Causing the Joy-Con Desync Issue?
We've heard about this whole Joy-Con desync issue, affecting mostly the left Joy-Con when using it wirelessly. According to Nintendo, there has been a manufacturing variation for the Joy-Con. In simpler terms, Nintendo is placing the blame on the factories that produced the Joy-Cons, and have since fixed the issue from that point onwards.
Here's the complete statement by Nintendo:
There is no design issue with the Joy-Con controllers, and no widespread proactive repair or replacement effort is underway. A manufacturing variation has resulted in wireless interference with a small number of the left Joy-Con. Moving forward this will not be an issue, as the manufacturing variation has been addressed and corrected at the factory level. We have determined a simple fix can be made to any affected Joy-Con to improve connectivity.

There are other reasons consumers may be experiencing wireless interference. We are asking consumers to contact our customer support team so we can help them determine if a repair is necessary. If it is, consumers can send their controller directly to Nintendo for the adjustment, free of charge, with an anticipated quick return of less than a week. Repair timing may vary by region.
So what exactly is this fix? CNET's Sean Hollister discovered this fix by taking a before and after picture of the Joy-Con when sending it for 'repairs'. First, let me give you the bad news. It's a hardware issue and not a software issue.
In fact, the repair came in the form of adding a small 'hardware' to stop the Joy-Con desync issue. Check out the before and after the picture and tell me if you spot the difference.
Did you notice it yet? It's the black sponge-looking thing on the bottom right of the after picture. According to Sean Hollister, it's some kind of conductive foam, which is foam that's been specially treated with nickel, copper or both so it can shield electronics from RF interference.
It would seem that this foam is sitting on top of the antenna traces, which suggests that it is indeed used to protect the antenna from RF interference. However, it seems that this hardware add-on fix is simply for those who are facing the Joy-Con desync issues and is expected to look differently for the new Joy-Cons manufactured from here on out.
Sean mentioned that the repair took one week to complete. However, this may vary for you, especially depending on where you live. One thing's for sure, it's good that Nintendo has finally figured out how to fix the Joy-Con desync issue, in a rather creative fix I must say, and the problem is expected to not occur from this point onwards.
Pokdepinion: I swear, that just looks like a simple, ghetto DIY fix that someone used with the materials available to him/her in the house to me. But, if it truly fixes the Joy-Con issue, I have no complaints whatsoever. I suppose you now have more than a good reason to go get that thing repaired/exchanged.