YouTube Video Checkup Tool Officially Launched; It's Exclusive to Malaysia!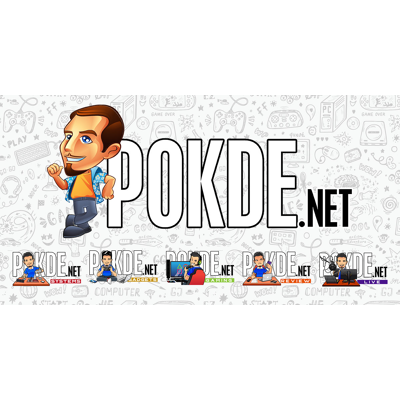 Wow, a YouTube tool exclusive to Malaysia…this Video Checkup tool is pretty handy.
We live in a time where video content is on the rise. We enjoy watching YouTube videos and for some of us, it has become a part of our daily lives. We just can't stop watching our favourite content creators there.
However, there are times when our viewing experience is just horrible. It just keeps buffering or some weird speed issues pop up. Well, to aid us in these cases, we have a brand new tool called the Video Checkup tool, and it's exclusive to Malaysia.
Introducing the YouTube Video Checkup Tool
As of this moment right now, a brand new YouTube tool called the Video Checkup tool is available for us Malaysians to use. It is designed to help mobile data consumers see different telco providers' quality of experience when watching videos on YouTube. In essence, it is a measure of what users can expect in terms of video streaming quality for a specific mobile provider and area.
When you open up the Video Checkup tool, you'll find a page with 3 tabs:
Compare: A list of operators in your area and their scores out of 5 stars. The scores represent the video streaming quality you can expect when you watch YouTube using a specific mobile provider in a specific area. There are descriptions of the rating associated with each. For example, HD Smooth streaming.
Explore: A heat map of YouTube's playback experience on operator networks in your area.
Learn: Explains the star ratings and terminologies used in detail.
YouTube Video Checkup Tool Product Manager, Surbhi Kaul, said:
We are happy to launch Video Checkup from YouTube in Malaysia as part of YouTube's continuing efforts to empower users and internet providers with more information about their YouTube experience. More information about their mobile data quality of experience helps consumers and telco operators understand the YouTube streaming experience, allowing users to watch with ease of mind. It's a win-win situation for mobile operators, users, and YouTube.
According to Google Malaysia, most of the YouTube views in Malaysia are from mobile devices, two thirds of watchtime to be precise. This is most likely because mobile internet has become more affordable and with evolving speeds. As the growth momentum of this trend is looking strong, this is YouTube's answer to help improve user experience. As such, they have partnered with Celcom, Maxis, Digi, and U Mobile for this tool.
While this tool is exclusive to Malaysia, it's not going to stay that way forever. It will be rolling out to other countries soon as well. You can check out the Video Checkup tool at youtube.com/videocheckup or click the prompt that appears when a YouTube video has been buffering for at least 5 seconds.
Pokdepinion: Sometimes, we get frustrated when our viewing experience is horrible. This tool gives users an idea of what's wrong if they're facing such issues. Whether a particular place and mobile provider would be okay to stream HD content or if you have to stick to lower resolutions, you'll have everything you need in the Video Checkup tool. Head over there now to see what it's like.