Noctua introduces their finest fans yet — the single fan with both high static pressure and airflow!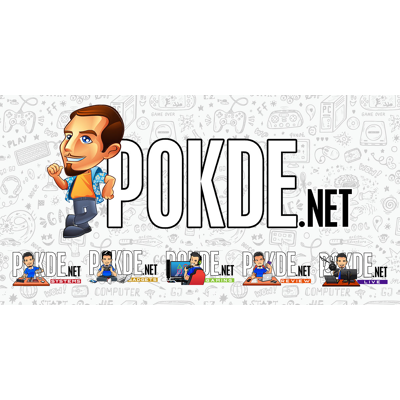 Remember when we visited Noctua's booth at Computex 2017, we laid our eyes on the insanely over-engineered Noctua's 120mm A-series fan. It was still a prototype back then, with lots of effort spent into building the fan with a minimal 0.5mm gap between the blade and frame. This fine tolerance was necessary to allow the fan to work more effectively against back pressure by reducing leak flows through the gap between the fan blades and frame.
After just a few months short of a year, the fan is now ready to hit markets with the name Noctua NF-A12x25. It uses Noctua's novel Sterrox liquid crystal polymer (LCP) material to ensure the fans were rigid enough to run 24×7 without hitting the frame. As you may imagine, the fan blade hitting the fan would equal to excrement hitting the fan — hardware will burn.
The new Noctua NF-A12x25 outperforms both the NF-F12 and NF-S12A, two respectable fans in Noctua's stable for static pressure and airflow, respectively. The new fan is a true all-rounder, true to its Noctua A-series lineage. The Noctua NF-A12x25 delivers optimum performance regardless if you are using it for case cooling or pushing air through radiators and heatsinks. Noctua is so confident of the performance of this new fan that they are offering the NA-SFMA1 adapter to let you use the Noctua A12x25 on 140mm mounts. Noctua claims that it will offer better efficiency than most 140mm fans on 140mm based systems. They aren't a boastful lot, so their words are worth quite a bit.
There will be three variants of the Noctua NF-A12x25. A 4-pin PWM version and a 3-pin FLX version with Low-Noise Adaptors that run at up 2000 rpm, as well as a near-silent 3-pin ULN (Ultra-Low-Noise) which runs up to just 1200 rpm. Pricing is EUR 29.90/USD 29.90 for all three variants. Meanwhile the NA-SFMA1 is priced at EUR 11.90/USD 11.90.
To find out more about the Noctua NF-A12x25, check out the following links:
As the Noctua NF-A12x25 rises to be Noctua's flagship 120mm fan, the older NF-P12 moves to the more streamlined, affordable redux line.
Pokdepinion: I will be looking forward to Noctua applying the same technology to their 140/150mm fans. Perhaps some new 140mm fans for our Noctua NH-D15 or NH-U14S?