Samsung Galaxy Folds are breaking way easier than we thought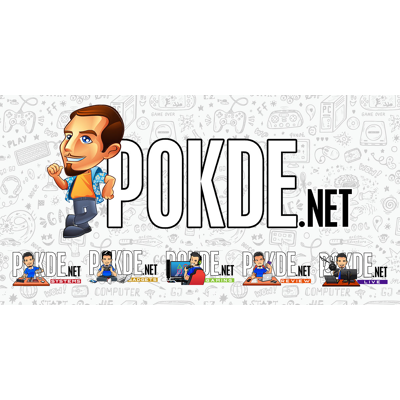 Forget creases. Samsung has bigger issues with the Samsung Galaxy Fold than just a crease in the center fold. Despite showing off a video which put the Samsung Galaxy Fold through thousands of folds as a part of their QA process, multiple Samsung Galaxy Folds just folded their cards when they were put into some of these reviewers and YouTubers' hands.
The Verge's Galaxy Fold had a bulge in its inner screen, and that's not because it's excited to see them. Something got under the display somehow, and it pushed up against the AMOLED panel and broke it. Apparently something managed to sneak its way between the hinge and display, before pushing up against the display and breaking it.
This slideshow requires JavaScript.
Several other reviewers including Mark Gurman from Bloomberg and Marques Brownlee tried to remove a film that appeared to be a protective film on their inner display, only to realize that they have inadvertently killed their Samsung Galaxy Fold's inner display.
Here's what Samsung has to say about the dying Samsung Galaxy Fold devices:
A limited number of early Galaxy Fold samples were provided to media for review. We have received a few reports regarding the main display on the samples provided. We will thoroughly inspect these units in person to determine the cause of the matter.

Separately, a few reviewers reported having removed the top layer of the display causing damage to the screen. The main display on the Galaxy Fold features a top protective layer, which is part of the display structure designed to protect the screen from unintended scratches. Removing the protective layer or adding adhesives to the main display may cause damage.  We will ensure this information is clearly delivered to our customers.
It is apparently quite easy to start peeling it off before you realize what you are doing. Why isn't Samsung securing such a fragile part from users' itchy fingers will be an unsolved mystery just like the Bermuda Triangle. But apparently the Samsung Galaxy Fold's inner AMOLED display isn't just dying from physical damage by misinformed individuals, but they are also randomly dying. Now, that truly interesting.
It's only been a few days since journalists got their hands on the Samsung #GalaxyFold.

Here's what we know:
– Don't remove the plastic layer
– The Galaxy Fold is fragile
– Probably don't buy a Galaxy Fold pic.twitter.com/2qYq0nrPxZ

— Eric Szczesniak (@EricSzczesniak) April 17, 2019
Considering how reviewers usually get the first batch of products, Samsung might be able to optimize the design before the Samsung Galaxy Fold reaches the hands of consumers. Or not. At least I hope users won't be paying $1980 (~RM8190) for a smartphone that will inadvertently force them to use a screen smaller than a Samsung Galaxy S3's display.
Pokdepinion: Let's face it. We aren't ready for foldable phones.