AMD Ryzen 9 7845HX Spotted – 12-Core "Dragon Range" Zen 4 Mobile CPU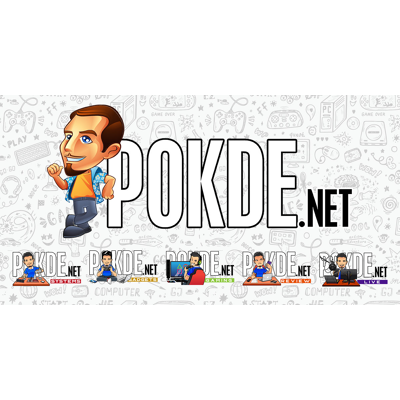 AMD Ryzen 9 7845HX Spotted – 12-Core "Dragon Range" Zen 4 Mobile CPU
One benchmark entry from the Ashes of the Singularity has seen one particular AMD Ryzen 7845HX crunching through the test. While the info is rather limited, it is very likely a mobile CPU that contains 12 cores.
Despite what you see on the core count above – this benchmark often treat logical processors (i.e. threads) as physical cores so you're looking at a 12-core chip. However, AMD has never made 12-core CPUs to fit within a single CCD (each CCD maxes out at 8 cores regardless of product lines), so it is likely that this particular line of mobile CPUs is BGA versions of desktop chips which contains two CCDs and a single I/O die.
As a refresher – AMD's Zen 4 "Dragon Range" CPUs are designed for desktop-replacement laptops with highest power draw among laptops, which is made as a response to Intel's HX-class mobile processors that utilizes 55W+ TDP in much thicker laptops that comes with robust cooling solutions. "Pheonix" on the other hand is believed to be a direct successor to current "Rembrandt" Ryzen 6000 series APUs, with similar core layout.
This might not be the most powerful AMD mobile CPU on offer though – based on AMD's recent announcement on new naming system for its mobile processors, the chipmaker has also included a Ryzen 9 7945HX as a naming example.
Another clue is the naming of the 7845HX itself – which leaves room for the number '9' in the second digit to slot in. Could we be seeing a 16-core AMD Ryzen powering high performance laptops? Should the Dragon Range follow desktop "Raphael" core layout, we should be seeing some features carried forward too, such as a much smaller onboard GPU – as this class of laptops is pretty much powered by much more powerful discrete GPUs. However, features like PCIe 5.0 (or the number of lanes) might be omitted/reduced for efficiency reasons.
Like other leaked hardware – take it with a grain of salt; expect more information to arrive in due course, possibly in CES 2023 – where historically has been AMD's event of choice for revealing mobile CPUs.
Pokdepinion: About time laptops can claw back some of that performance deficit from desktop counterparts. I still remember the Ryzen 5000 series was so good it almost kept up with among the fastest desktop CPUs out there.