Seagate Rebrands Enterprise – Introducing Exos And Nytro Enterprise!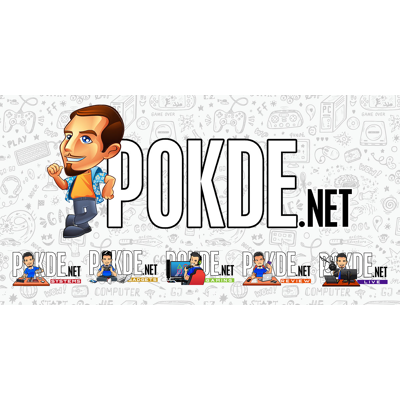 Seagate announced their rebranding of their Enterprise drives today. We got the opportunity to say hello to the new Exos and Nytro Enterprise series at Zouk Club KL.
Exos And Nytro Enterprise
Seagate introduces Exos Enterprise to their newly branded Enterprise Datasphere Fleet of solutions. Consisting of hard drives, it offers some of the world's fastest and highest capacity hard drives in the market. Exos Enterprise is divided into two classes which are Exos X Class and the Exos E Class.
The X Class comes with up to 10PB of data in a single 42U rack, meaning your storage infrastructure can scale to meet your growing capacity needs and also have some of the fastest data transfers out there. Meanwhile Exos E Class meets storage workload requirements with efficient and cost-effective data center footprint available. It has a specific purpose for enterprise applications and workloads, which gives you improved storage tiering and maximizing storage effeciency.
In total, there are eight hard drives models in the Exos line up with each having their own speciality. With the X12, it comes with highest storage densities, delivering efficiency for demanding enterprise hyperscale applications. High-capacity, high performance optimized for maximum total cost of ownership (TCO), that's what Exos X10 will get you. You can store up to 8TB of data without sacrificing performance with the 7E8.
Exos 7E2 on the other hand gives you a reliable data-center grade hard drive within reach. For an efficient high density server solution, look at the Exos 7E2000. You can scale up to 2.4TB quickly with the industry's highest capacity hard drive for mission critical applications with the Exos 10E2400. Last but not least, the 15E900 has 12Gb/s SAS drives for blade, rack, and tower servers with Seagate Secure and enhanced cache for reliably faster time-to-data.
Each of these hard drives has a 5 year warranty, except for the 5E8, which has a 3 year warranty.
On the other hand, we have the Seagate Nytro, which is Seagate's lineup of enterprise-class SSDs. There are four SSDs in the line up, featuring the 3000 SAS SSD, 5910 NVMe, 5000 NVMe, and XF1230 SATA.
The Nytro 3000 SAS is ideal for mission-critical enterprise applications which has an interface of 12Gb/s SAS. It has a capacity ranging from 200GB to 15TB. Performance wise, it can perform of up to 2.1GB/s and up to 400K IOPS.
With the 5910 NVMe, you'll get cutting edge performance. With speeds of up 8GB/s and up to 975K IOPS, it does not sacrifice on capacity either with 7.7TB of space. Meanwhile, the 5000 NVMe gives you more computing, less space, energy and cost. It works best for hyperscale applications, such as high-density data centers. With a capacity of 400GB to 1.9TB, it can perform of up to 2GB/s and up to 245K IOPS.
For best usage for cloud, web servers, and applications, then the XF1230 SATA should do the trick. Capacity wise, it has 240GB to 1.9TB. It gives speeds of up to 560MB/s and up to 98K IOPS.
All of these SSDs come with a 5 year warranty.
Pokdepinion: Seagate's new naming is pretty catchy. Their consumer drives were also rebranded recently to help consumers differentiate their models easier.