Western Digital Announces New Consumer Storage Solutions – Includes a 400GB microSD card!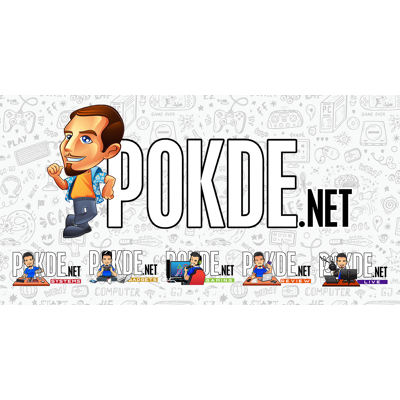 I need my space
There's never enough storage space when you need it, especially when it comes to smartphones. 64GB or 128GB of a phone's internal storage might sound like it's more than enough for you but after a few months of taking pictures or videos for VSCO, Instagram or Tumblr and so on, it'll get full really fast like your stomach during the first day of Hari Raya.
If that's the case then Western Digital has just the thing for you. Well, a few things actually. Western Digital has just announced a slew of new consumer storage solutions today which should help cater to all your additional storage needs. These consumer storage solutions include their new My Cloud Home, the SanDisk iXpand Base as well as a 400GB SanDisk Ultra microSDHX UHS-I card. Yes you read that right. A 400GB memory card.
The new My Cloud Home is a new personal cloud storage solution that plugs directly into your home Wi-Fi router so that you can save all your digital content in one central place. With the My Cloud Home, you can easily back up and sync all of your photos, videos, files and even cloud and social media accounts from your smartphones, PC and Mac computers, USB storage wirelessly. Using either your smartphone, tablet or computer from anywhere with an internet connection, you are then free to experience and share that backed up content with either your family and friends.
There is also a Duo version of the My Cloud Home which utilises two hard drives using WD's RAID 1 configuration. Both the My Cloud Home and the My Cloud Home Duo will be available in different storage sizes. Check out the retail price and storage size list down below:
My Cloud Home
2TB: 

RM 739

3TB: 

RM 839

4TB: 

RM 1,059

6TB: 

RM 1,459

8TB: 

RM 1,799
My Cloud Home Duo
4TB: 

RM 1,599

6TB: 

RM 1,999

8TB: 

RM 2,499

12TB: 

RM 3,459

16TB: 

RM 3,999

20TB: 

RM 4,399
Next up is something that would definitely appeal to most Apple users out there. The SanDisk iXpand Base is a unique device where it will automatically back up your photos, videos and contacts for you while you charge your phone. Not only that but the iXpand Base supports fast charging using a built in 15W charger. The iXpand Base is also compatible with iPads. The SanDisk iXpand Base is available in three different storage sizes which you can see below:
64GB: 

RM 369

128GB: 

RM 529

256GB: 

RM 899
Last but not least, Western Digital also introduced the 400GB SanDisk Ultra microSDHX UHS-I card which WD claims is the world's highest capacity microSD specifically for mobile devices. The 400GB SanDisk Ultra microSDHX UHS-I card is targeted mainly for Android devices due to the card's A1 rating which loads apps faster. The microSD also has a 100MB/s transfer speed which can purportedly transfer 1,200 photos in just one minute. Got to go fast, people.
The 400GB SanDisk Ultra microSDHX UHS-I card retails for a whopping RM 1,499 (more expensive than my PS4!) and comes with a 10 year limited warranty.
The My Cloud Home, My Cloud Home Duo and the SanDisk iXpand Base is available now through online retailers and at all leading IT and consumer electronics stores across Malaysia. The iXpand Base is also available at Apple Premium Reseller stores. The 400GB SanDisk Ultra microSDHX UHS-I card will be available in Malaysia starting from December 2017 onwards.