Sega Genesis Mini To Launch In Malaysia The Same Time As The Rest Of The World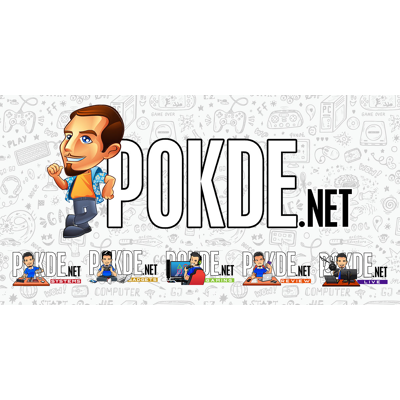 The folks at Epicsoft Asia has announce that they will officially launch the SEGA Genesis Mini in the Southeast Asia region the same time as the rest of the world. To be specific, on 19th of September 2019.
With the SEGA Genesis Mini, it aims to recreate the most notable gaming experiences from the good old days. It comes pre-loaded with 42 classic games that was developed originally for the SEGA Genesis that features:
Alex Kidd in the Enchanted Castle
Alisia Dragoon
Altered Beast
Beyond Oasis
Castle of Illusion Starring Mickey Mouse
Castlevania: Bloodlines
Columns
Comix Zone
Contra: Hard Corps
Darius
Dr. Robotnik's Mean Bean Machine
Dynamite Headdy
Earthworm Jim
Ecco the Dolphin
Eternal Champions
Ghouls 'n Ghosts
Golden Axe
Gunstar Heroes
Kid Chameleon
Landstalker
Light Crusader
Mega Man: The Wily Wars
Monster World 4
Phantasy Star 4: The End of the Millennium
Road Rash 2
Shining Force
Shinobi III: Return of the Ninja Master
Sonic The Hedgehog
Sonic The Hedgehog 2
Sonic The Hedgehog Spinball
Space Harrier 2
Street Fighter 2: Special Champion Edition
Streets of Rage 2
Strider
Super Fantasy Zone
Tetris
Thunder Force 3
ToeJam & Earl
Vectorman
Virtua Fighter 2
Wonder Boy in Monster World
World of Illusion Starring Mickey Mouse and Donald Duck
Pretty much a long list of games, right? Aside from the games, with the console, you'll be getting 2 USB-connected controllers (with the classic 3-button layout), a HDMI cable, power cable, as well as the console itself.
Pre-orders for the SEGA Genesis Mini have started at all retail partner outlets in the region, where else online pre-orders will be made available as we get closer to the launch date.
SEGA Genesis Mini will be available in the country for the official retail price of RM359.
Pokdepinion: Seeing the lineup of games that's included, it sure does brings a lot of memories! Honestly, I'm tempted to purchase one, for nostalgia's sake